The Latest Activity feature is a stream of up-to-the-minute activity across a Ning Network. It shows off what's happening on your Ning Network, from new photos that have been uploaded to new friendships that have been confirmed.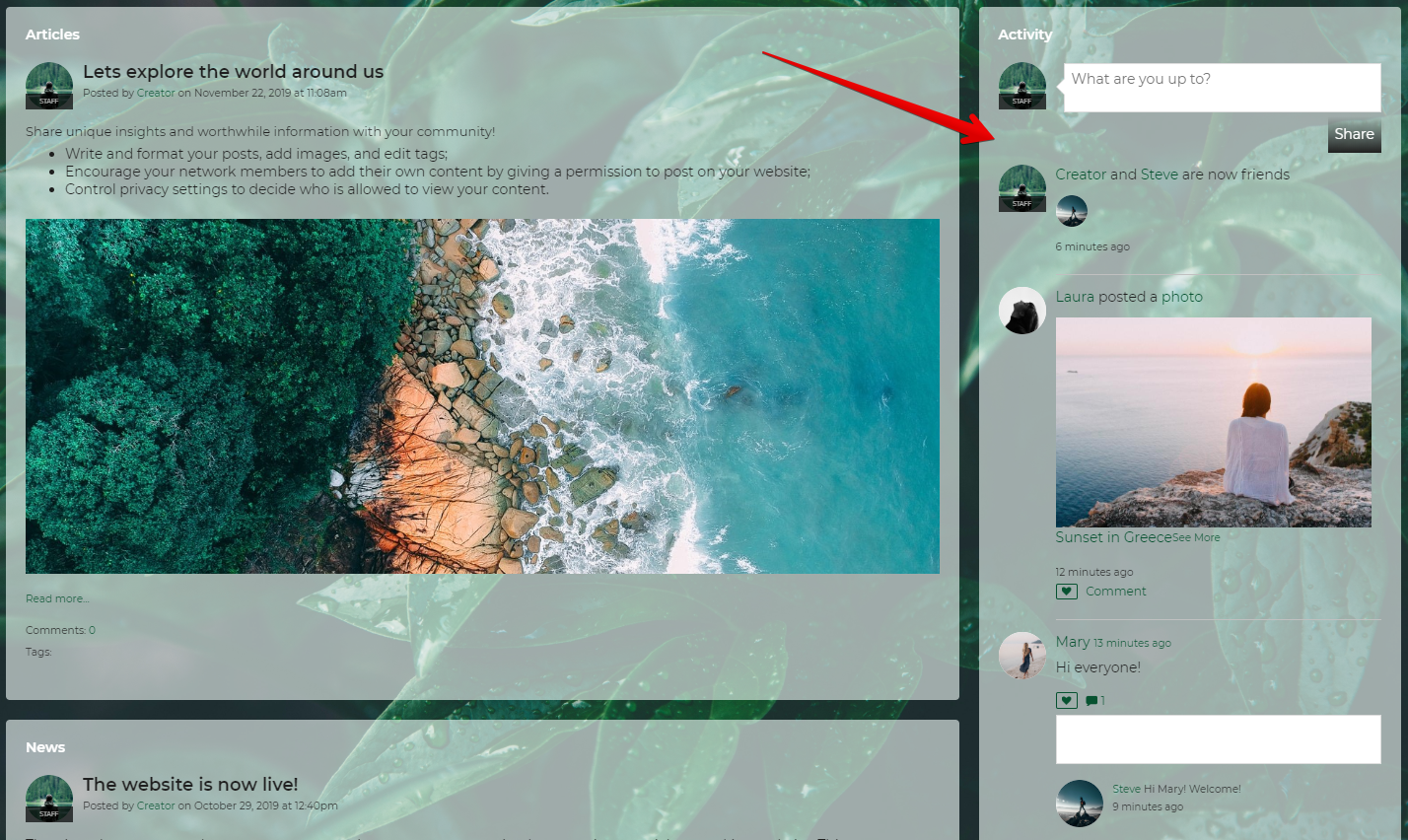 You can see what's been added to the network, who's been commenting on what and more. This feature is a great way to highlight what's new and motivate members to participate and interact with your network quickly and easily.
If the network or Facebook "Like" button options are enabled on your network, you can also view how many people like an item.
The Latest Activity feature appears as a stream of activity items, and can be added to any page of your Ning Network. A Latest Activity feed will also display on every member's profile page. The Activity feed here will be of activity specific to that member and his or her content. As a Network Creator, you can delete any activity from the Latest Activity stream on the page.
You can also choose where to display the Latest Activity feature on your Ning Network, how many activity items are displayed, which kinds of items appear in your Ning Network's Latest Activity stream, and even add custom messages – such as facts or announcements about your Ning Network – to the Latest Activity stream.
To do that, click on the Social Site Manager icon in the green administrative toolbar. Then click on the "Site & Pages" link. This will take you to your page editor. Select the page with the Activity Feed module and click on it. Make your changes here and save them when you're done.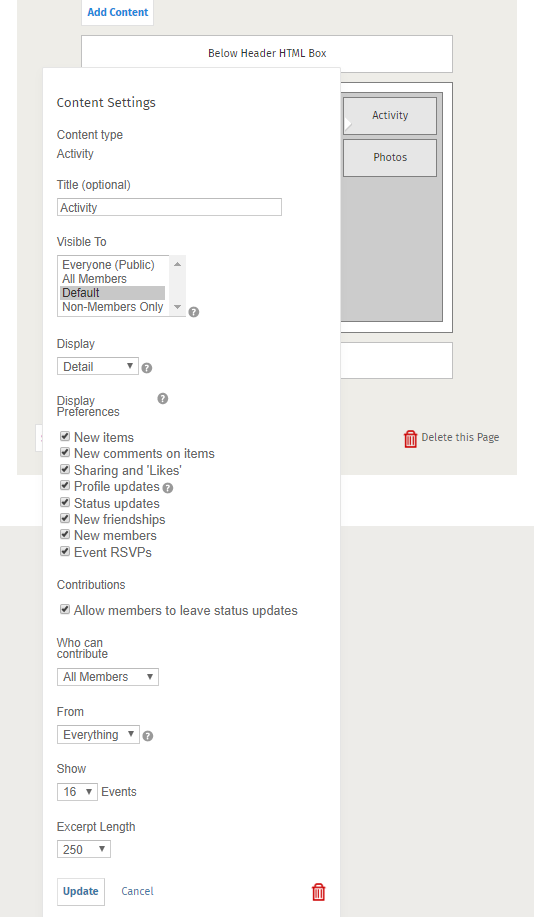 Depending on what you've decided to display in the Latest Activity feed, new activity on the network will update any time you return to the page. If you want to see new content without leaving the page, just hit your browser's "Refresh" button.
For additional settings proceed to the Activity Feed Settings tab in the Social Site Manager.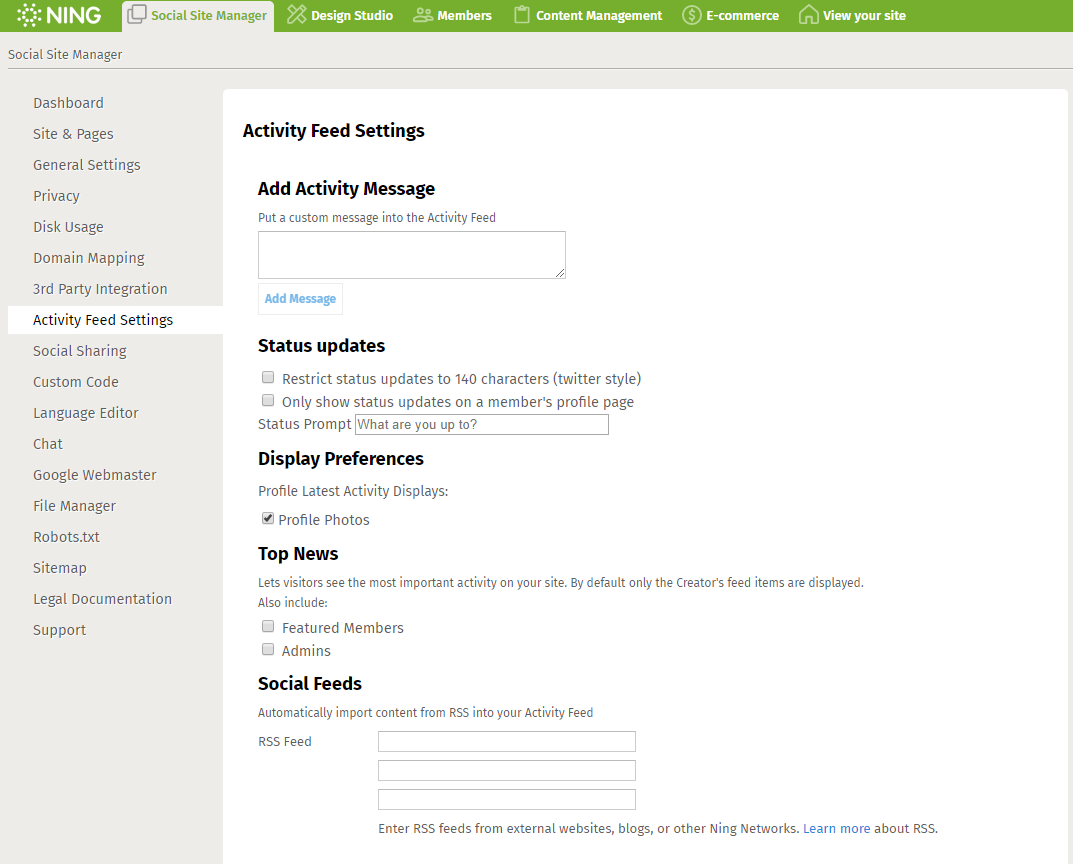 Here you can configure Status updates and add RSS feeds to your Activity stream.
Similar Articles: