If you are the Network Creator or an administrator of a Ning Network, you can contact us without having to leave your network! Simply sign in to your Ning Network, click on the Social Site Manager Icon (or head to your Dashboard), then click the "Support" link in the "Quick Help" area. A new page will open up with a few different options for you to choose from. You can call us if you are on the Ning Performance subscription or above, or email us if you are on the Basic subscription. Additionally, you can visit the Creators network to see what other Network Creators are doing.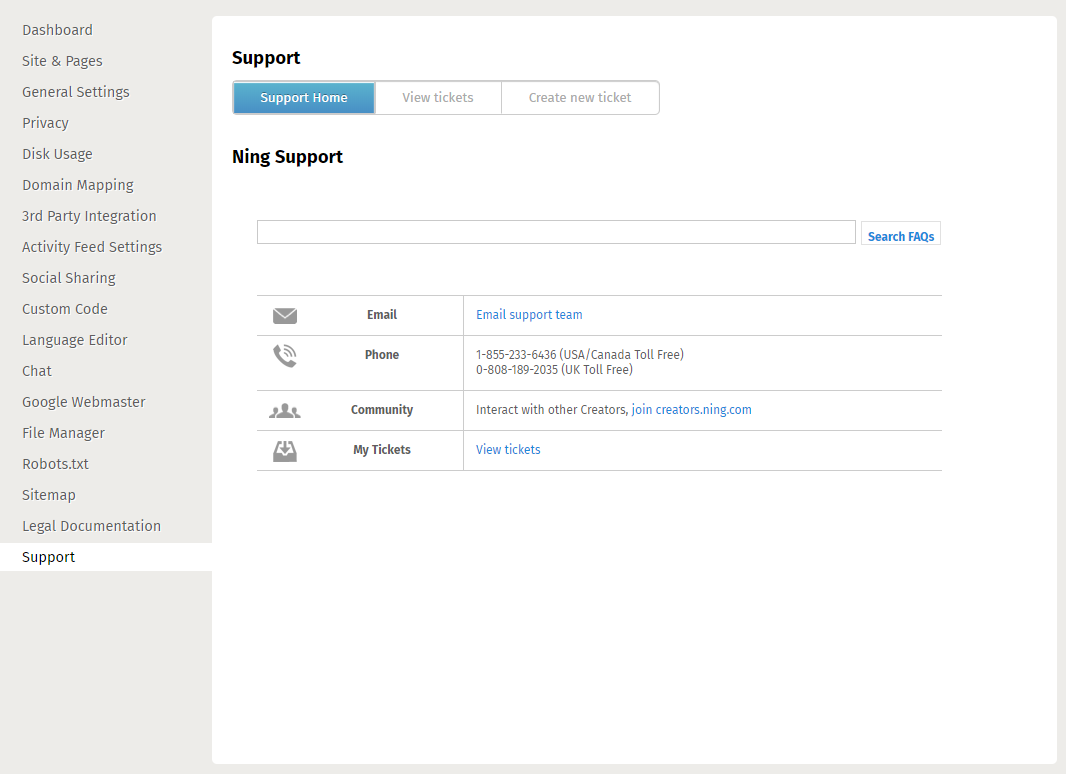 To email the support team, just click on the "Create new ticket" tab. This will bring up a form for you to fill out. This form will give our team a lot of helpful information to prioritize and troubleshoot effectively.
You can also view older tickets by clicking on the "View tickets" link.
Additionally, we have set up a great set of resources and a Community Support forum on Ning Creators to help you with your questions. Go here to get started.
If you are a member of a Ning Network and have a question, you can also submit a report. At the bottom of every page, there is a "Report an Issue" link that will send a message to the Network Creator and administrators of the network, who can help you best.

If your Ning Network is currently inaccessible or you can't sign in use one of the appropriate forms below to contact us:
* My Ning Network is inaccessible.
* I can't sign in to my Ning Network.
* I have a billing question.
* I'd like to cancel my Ning network.
* I have a question about creating a new network.
Similar Articles: