By default, the Network Creator and Administrators of a network can send a Broadcast Message to everyone in a group. They can also control whether individual group administrators can send messages to members of their group.
If you have permission to send messages, you can head to the "Group Options" button that displays on any group you manage and select the "Manage Members" option from the drop-down menu.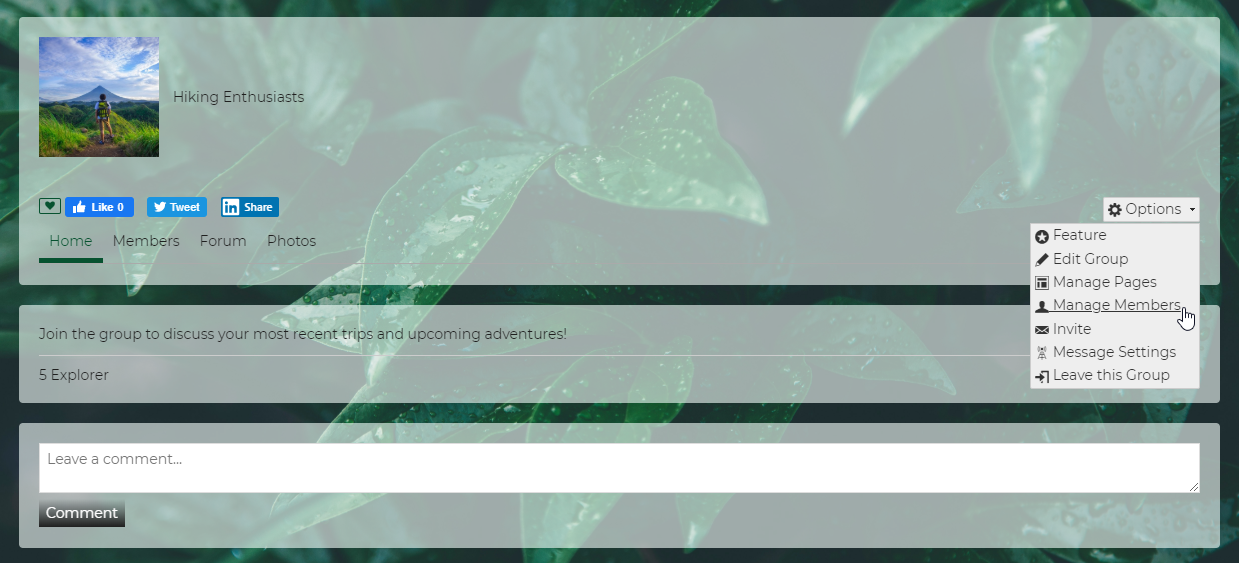 Then click on the "Message All Members" link that appears on the top right of the page to compose your message.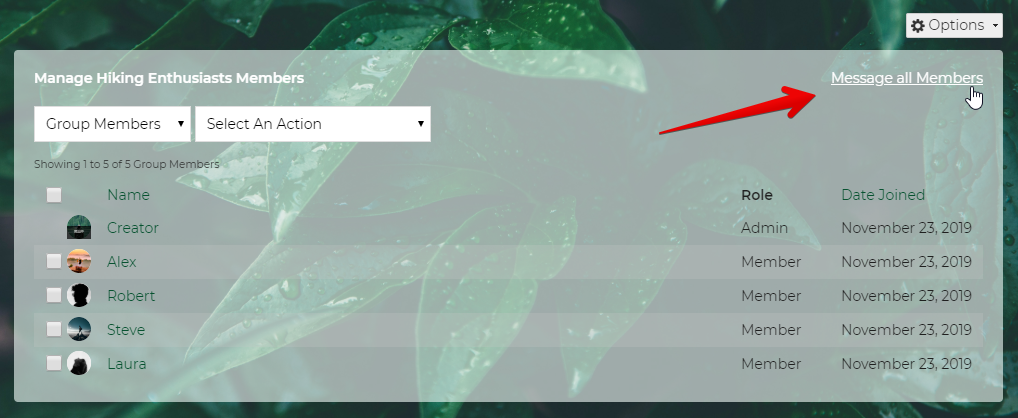 Once the message is ready click "Send" to blast this message to all the members of the group.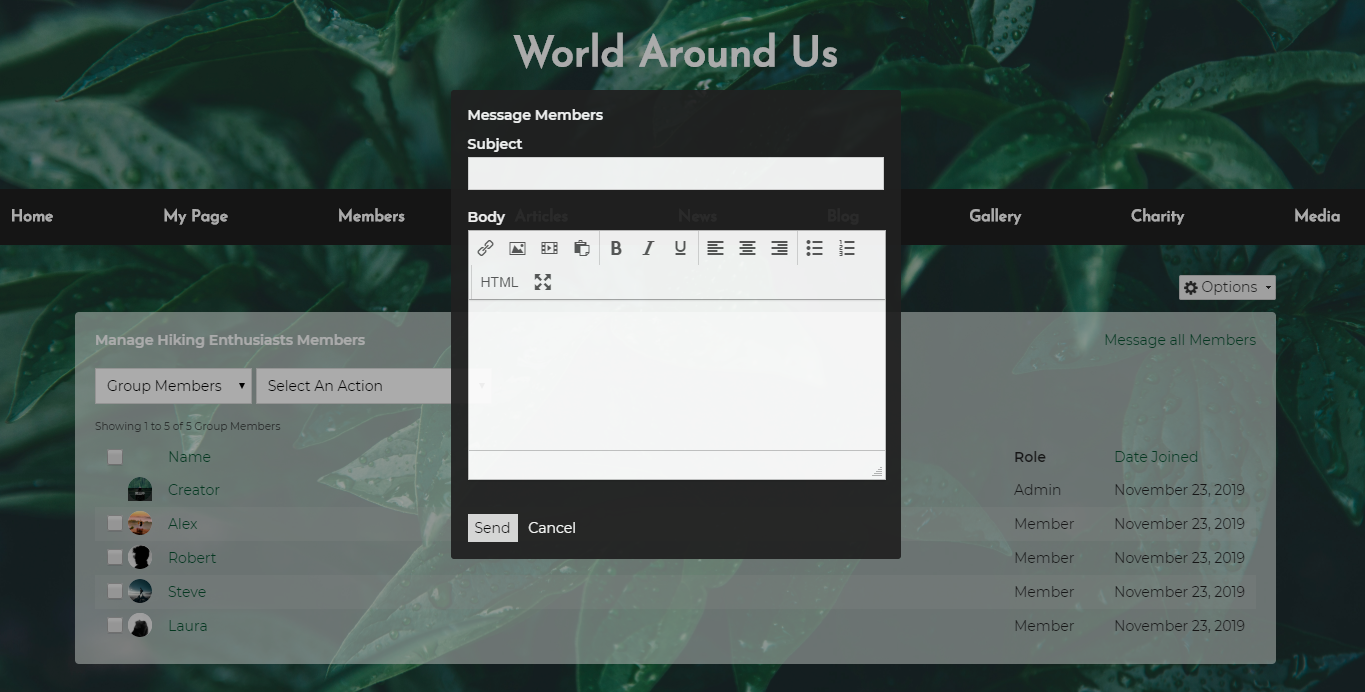 If members have opted out of receiving group messages or messages from the network, they will not receive your message. If you would like to send messages to individual members of a group, depending on the network's overall settings, you might be able to send private messages to your group members.  See Send a Private Message for more information.
Similar Articles: