You can run ads from an external ad provider such as Yahoo! Publisher or Google AdSense to generate ad revenue using your Ning Network. These ads are a great way to generate revenue.
Sign Up for Google AdSense
1. Go to the Google AdSense homepage and click the "Sign up now" button. Or if you already have an account with Google, sign in to that account.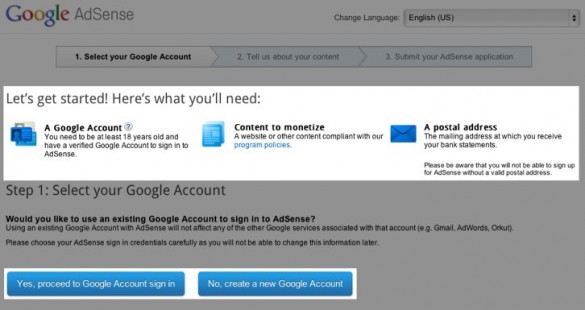 2. In the first box, enter your Ning Network's full domain. For example, example.com.
Please note, that in order to sign up for Google AdSense and create ads to place on your network, you'll first need to have purchased a custom domain. Subdomains (that's the yournetwork part in yournetwork.ning.com) are not considered a valid URL for this purpose. 
Also, specify your language and check the boxes to agree to Google's codes of conduct.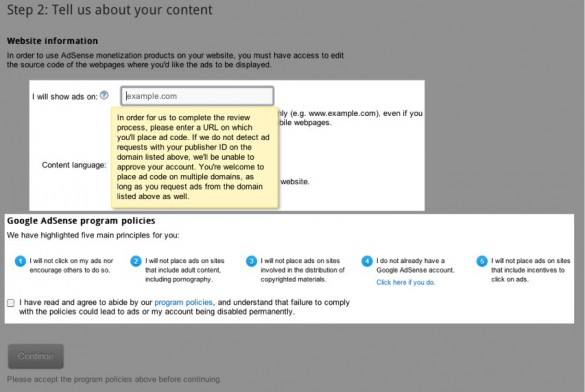 3. Fill out the required information and click the "Submit my application" button.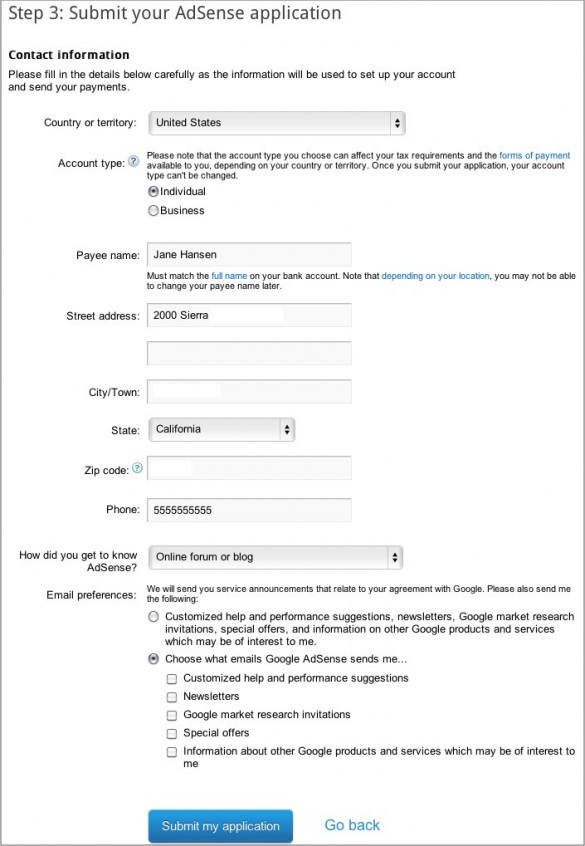 Once you've done that, Google AdSense will review your application and contact you at the email address you provided to let you know if you meet Google AdSense's qualifications.
It may take 1-2 days for your account to be activated.
Create Your Ad Unit
Once you receive an email from Google AdSense saying "Congratulations! Your account has been activated", you can proceed with the next step.
1. Open the "Congratulations!" email from Google AdSense. Click the link in "Step 1″ of your email.

2. Log in using the '"Existing Customer Login" box at the top right.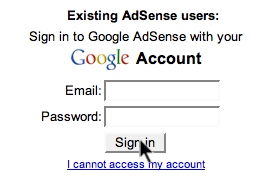 3. Click the AdSense My Ads tab and click on the "New ad unit" button.

4. You'll then see a form to fill out. Give your ad unit a name and select your ad's size, colors and other customizations.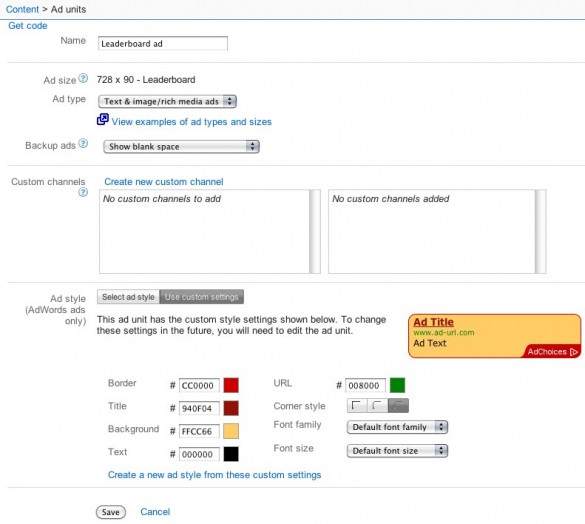 Ad Sizes
In the above example, we've selected the Leaderboard size: 728 x 90. Your network is 960 pixels wide, which is good to keep in mind when determining which ad size is right for you. We've found the Leaderboard size fits best on Ning Networks, though you're welcome to experiment with other formats. The smaller dimension 336×280 format also works well.
5. Click on the "Save and get code" button to generate a Google AdSense ad code to add to your network.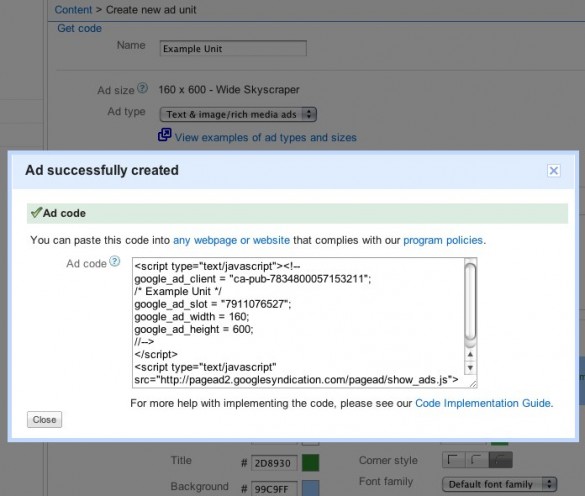 Adding Your Ad Code to Your Network
You can add your AdSense ad code to any HTML area in the Site & Pages manager. Learn how in this article.
Ensure Your Google AdSense Ad is Working
If you find that your AdSense code isn't working properly or appearing on your network, please note that newly-created ads should appear on your pages shortly after you add the code, but sometimes can take up to 48 hours to show. If you are experiencing this issue with existing ads, try one of the following:
If you have an old AdSense code, you may need to update it by following the steps laid out here.
Check Google AdSense's page for tips on resolving common issues you might be encountering. Please note that Google AdSense has a policy that allows only "one active account per individual or business."
Go to the AdSense Troubleshooter.
Contact Google AdSense's support team directly.
Similar Articles:
---