You can use the Design Studio to customize your network's appearance. Select a theme, insert your header or background image, or choose a color scheme, all at the click of a button. You can see a preview of your changes in real time on the network below.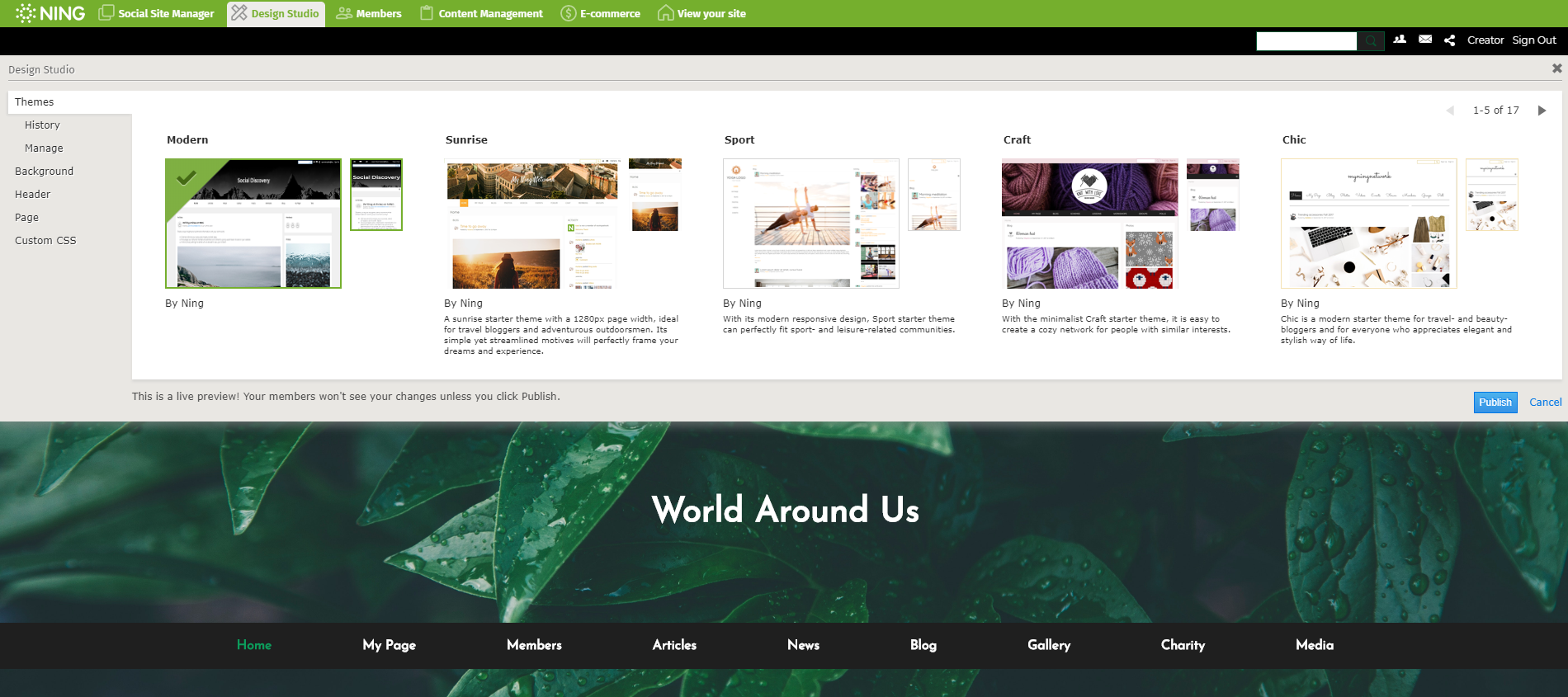 To get started, click on the Design Studio icon at the top left of your network bar. Along the left-hand side you'll see several options:
Themes: The "All" tab includes growing collection of themes that can be applied to your network. "History" includes your last published themes which you can revert back to if need be.
Header: This feature gives you an easy way to create an elegant header. Upload a logo or background image, drag each component around, and see it all live previewed below.
Background: Choose from one of our 1400 high resolution background images for your network, or upload your own, to act as the backdrop for your network.
Color: Choose one of the ever growing number of color palettes to easily give your network a unified look.
Custom CSS: Plug in custom CSS to tweak and tune the minute details on your network.
Once you've made your design changes and like the way the look, hit "Publish" to put them into effect. You can always hit "Cancel" to exit the Design Studio without saving.
Similar Articles: