You have full control over which items appear in your Latest Activity feed on your Ning Network. To choose which items appear, head to the Social Site Manager and click "Activity Feed Settings" from the left hand side.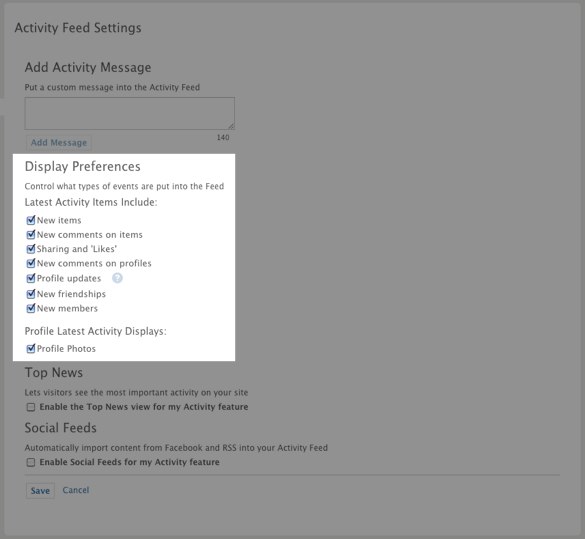 Modifying these Display Preferences will affect what is displays in the Latest Activity feature wherever you have added it, as well as the Latest Activity feed that appears on members' profile pages.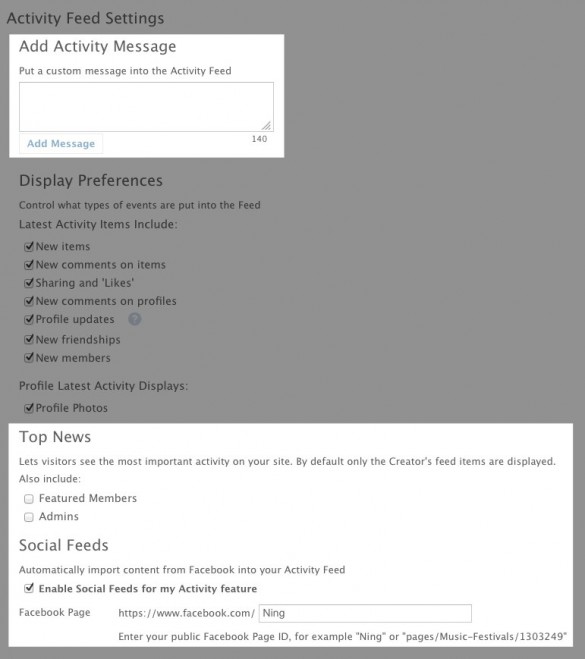 You can also add a custom message from the Activity Feed Settings page, which can include links, by typing into the text box under the "Add Activity Message" heading and clicking "Add Message," or further enhance your Activity Feed by setting the feature up to display only the Network Creator's content, or focusing on featured members and / or administrators, in addition to content from the Network Creator.  What's more, you can even pull in content from a Facebook page.
Make sure your Facebook page is public and a page, and not a profile on Facebook.
To remove content from the Latest Activity feed, hover over the right side of the activity item and click on the "X" that appears.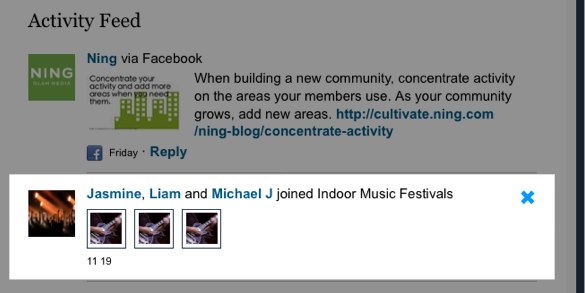 For content pulled in from Facebook, there won't be an "X" that appears.  Go back to the Activity Feed Settings page to remove this Social Feed if you change your mind about it at a later point.  Be sure to save your changes when you're done!
Similar Articles:
---