Create a Facebook App to enable your members to sign up using their Facebook account. Follow the detailed instructions below.
You must be registered as a developer on https://developers.facebook.com
Click Add a New App in the top left corner of the screen;

Fill in the Display Name and Contact Email fields and click the Create App ID button;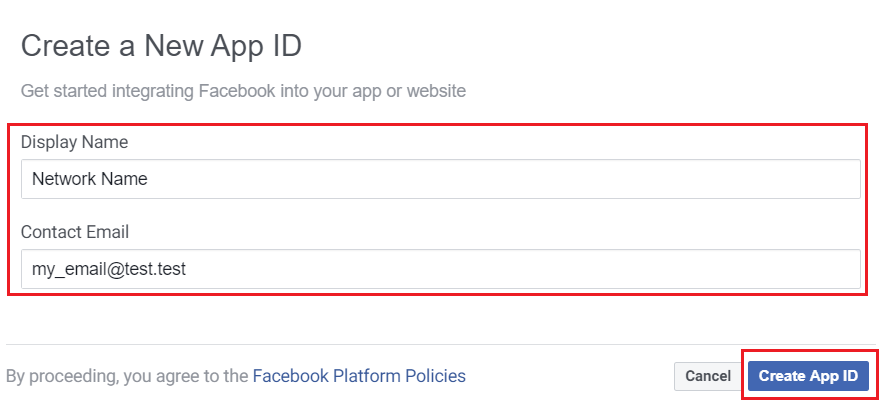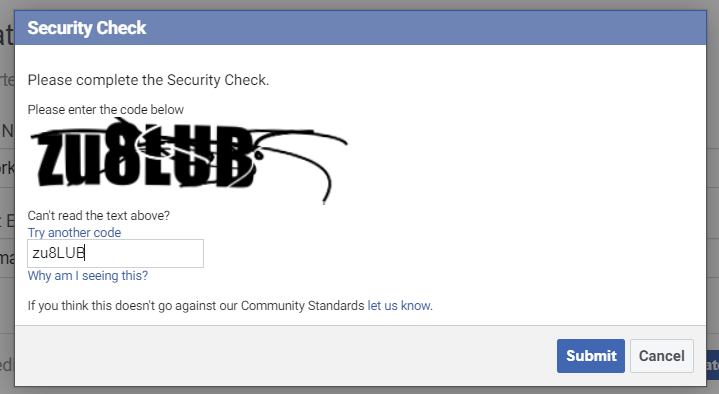 Click Set Up on the Facebook Login card;

Select the "WEB" platform for your app;

In the Site URL field, insert your network URL (e.g., network-name.ning.com) and save the changes;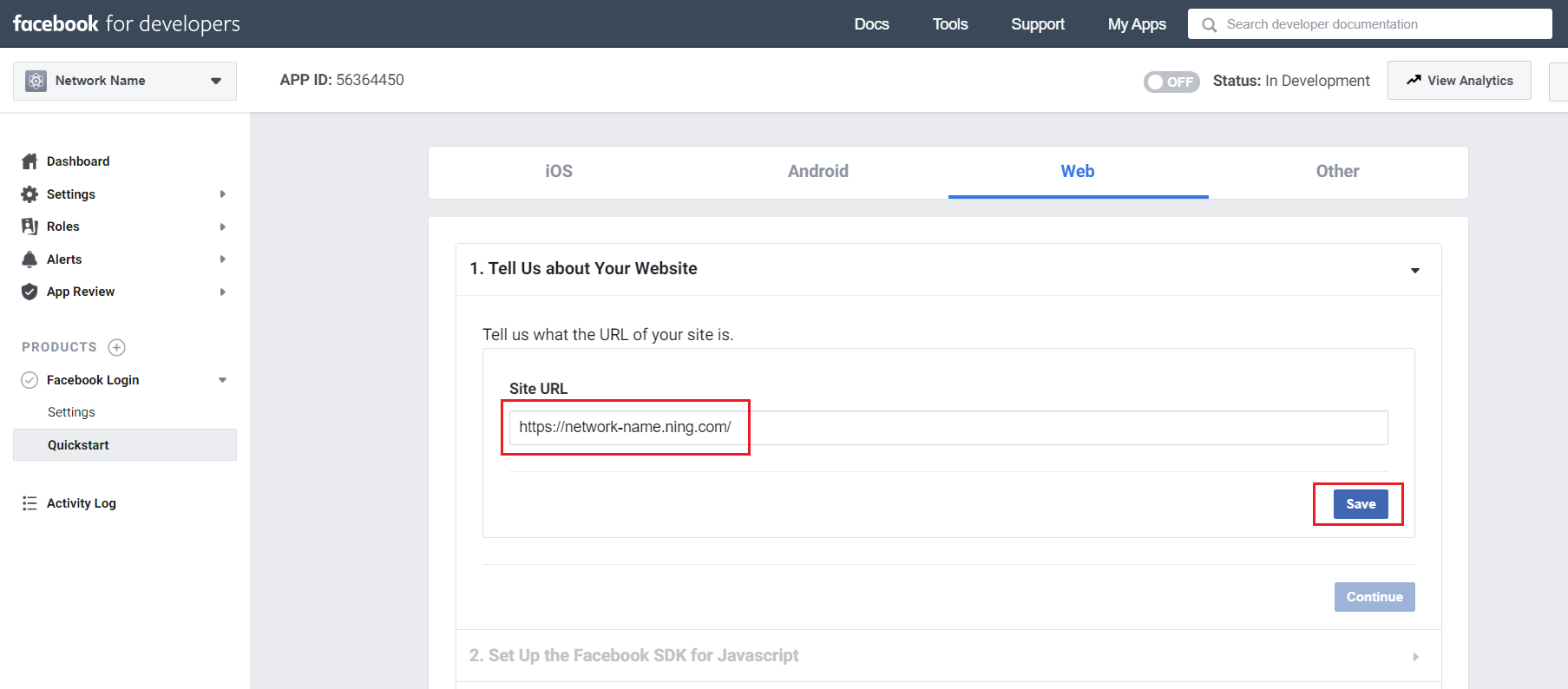 Go to PRODUCTS > Facebook Login and select Settings;
Insert the following URL in the Valid OAuth Redirect URIs field:
https://auth.ning.com/socialAuth/facebook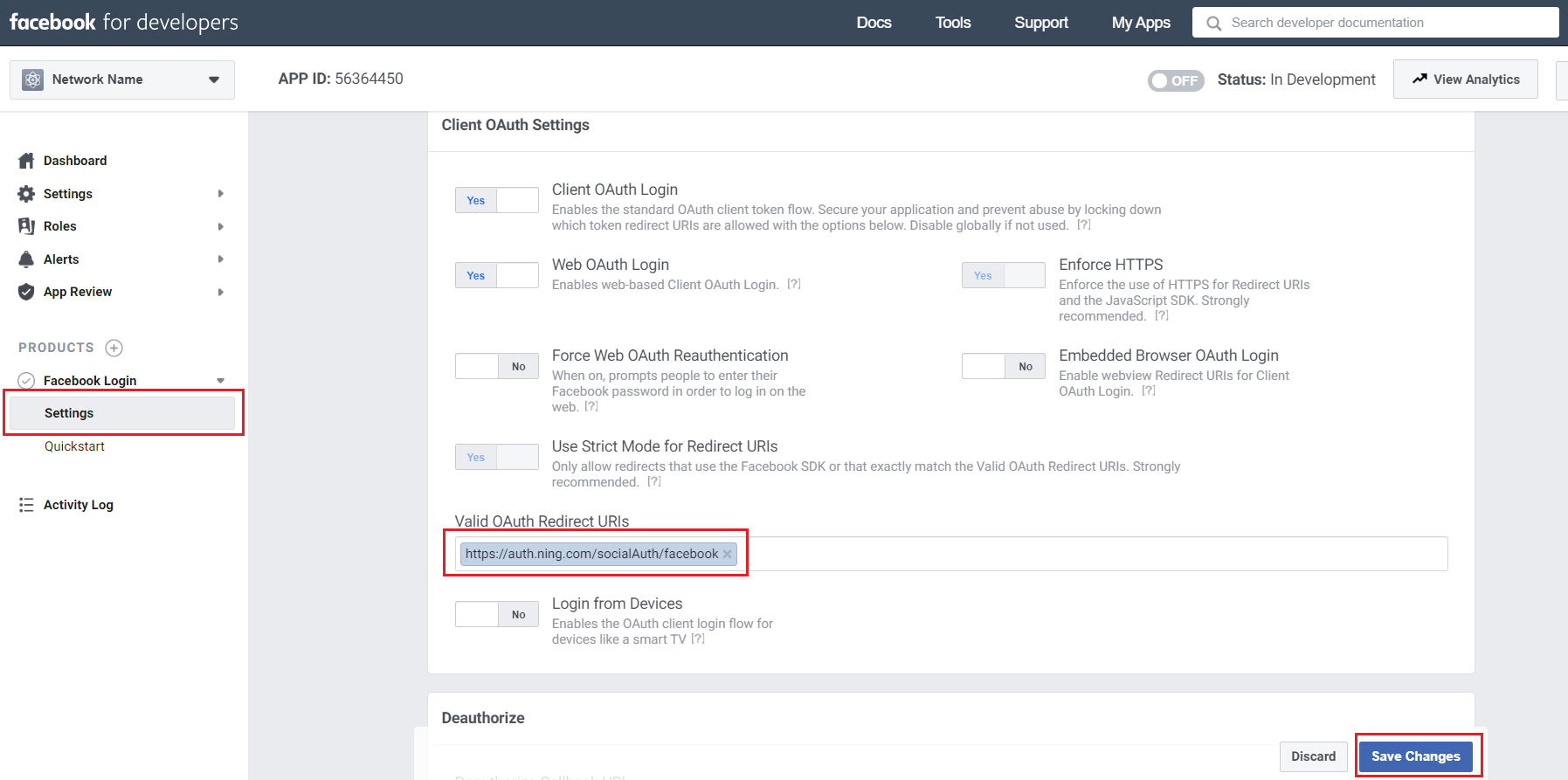 Save the changes;
Go to Setting > Basic;
In the App Domains field, insert your network URL (e.g., network-name.ning.com);
Fill in the Privacy Policy URL and Terms of Service URL fields.
You can use the link to your network's default Terms Of Service in both fields, e.g., https://network-name.ning.com/main/authorization/termsOfService;
Select any category from the Category drop-down menu and save the changes;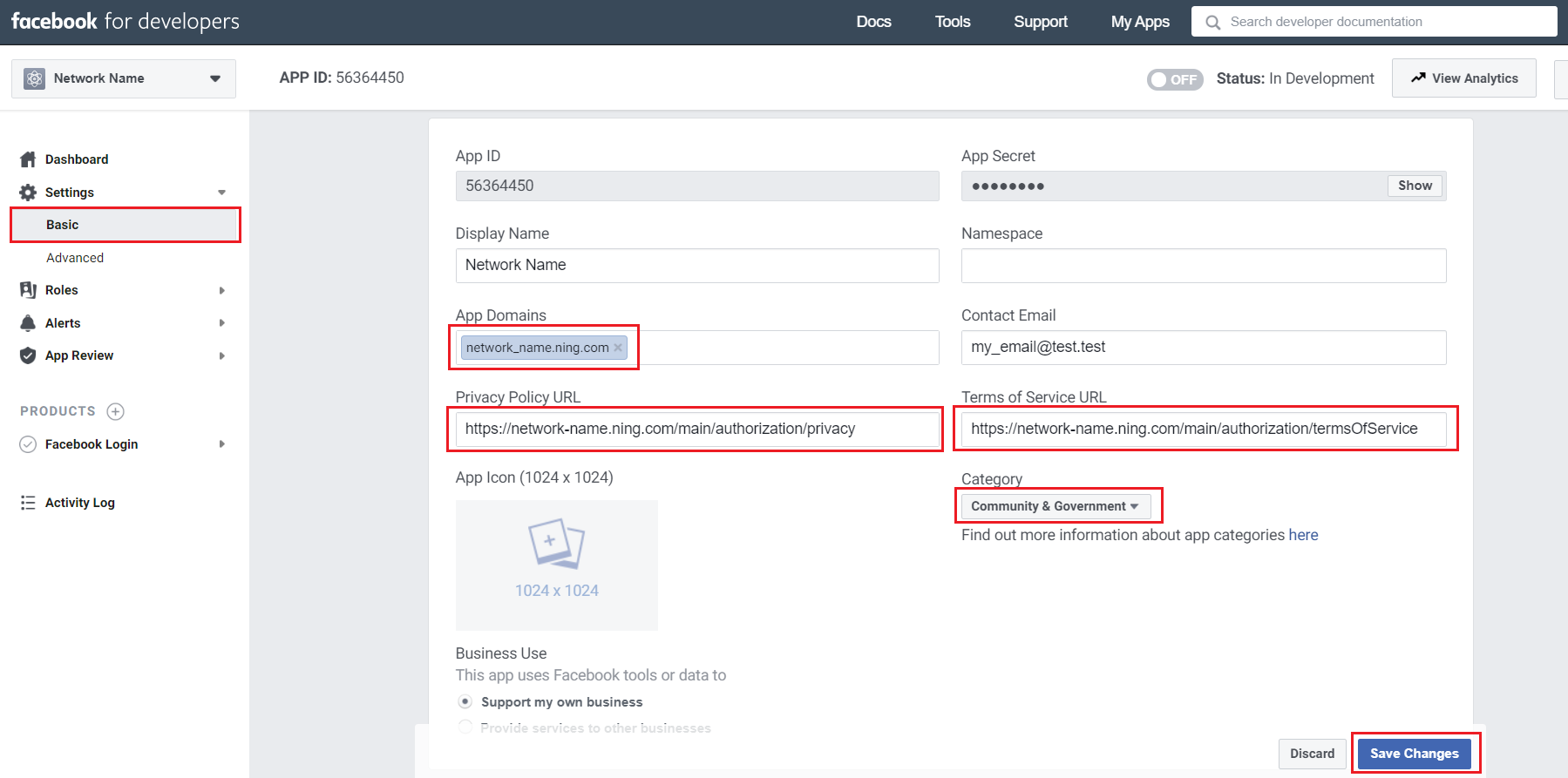 Toggle the "OFF" switch in the top Facebook App panel;
Click Switch Mode on the pop-up notification (the switch will become "ON");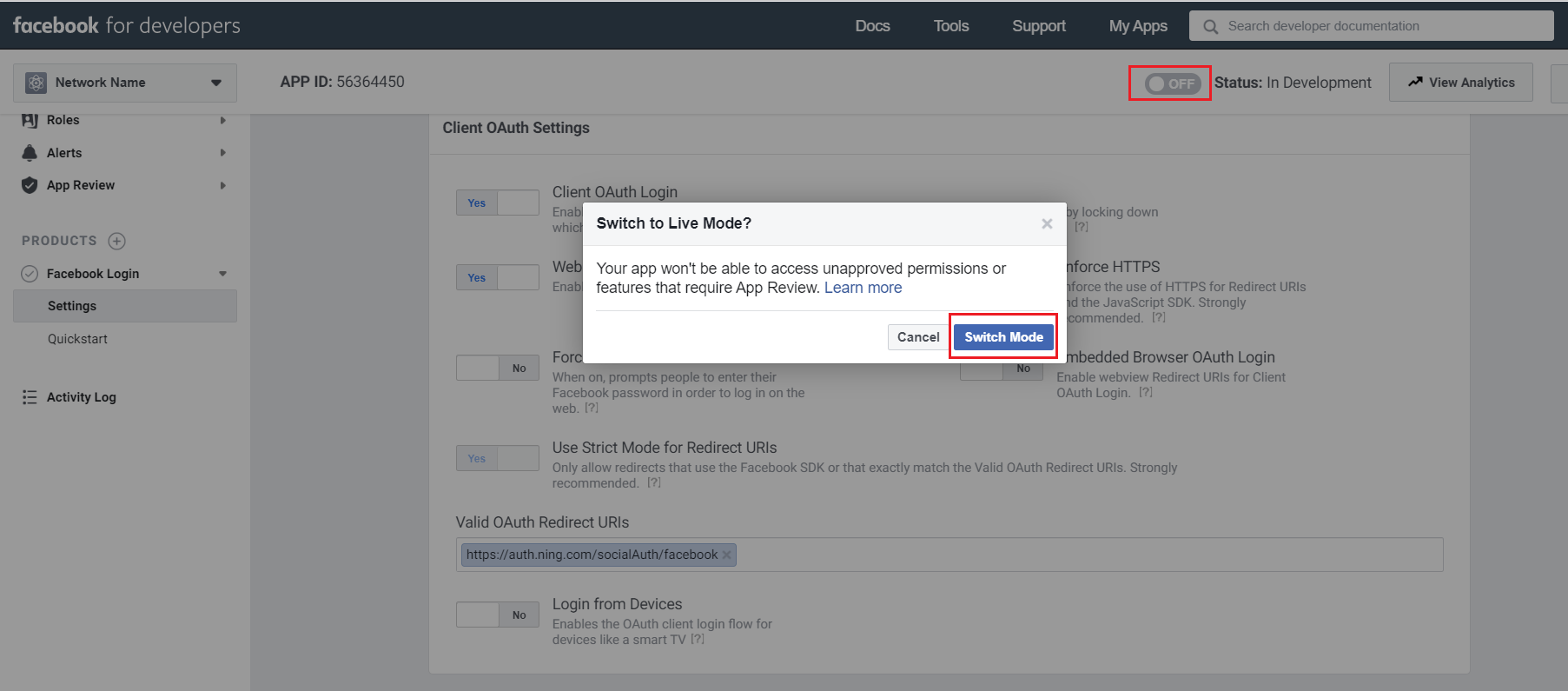 In Settings > Basic, copy your App ID and App Secret;

Paste the App ID and App Secret in the corresponding fields of the pop-up that appears in the Sign Up & Sign In page of your NING admin panel.

Click Test.
In the newly opened window, log in using your active Facebook account.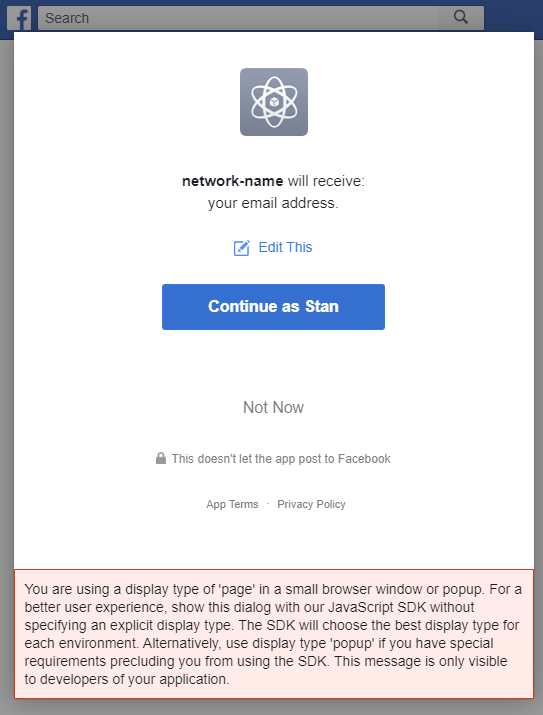 If the settings are correct, a notification will appear, confirming that the test was successful. Click Save to save the settings.

Similar Articles: