To enable members to sign up with their Twitter account, you need to create a Twitter app first. You must be registered as a developer on https://developer.twitter.com.

Fill in the required fields in the "App details" tab and specify your network URL, e.g., https://network-name.ning.com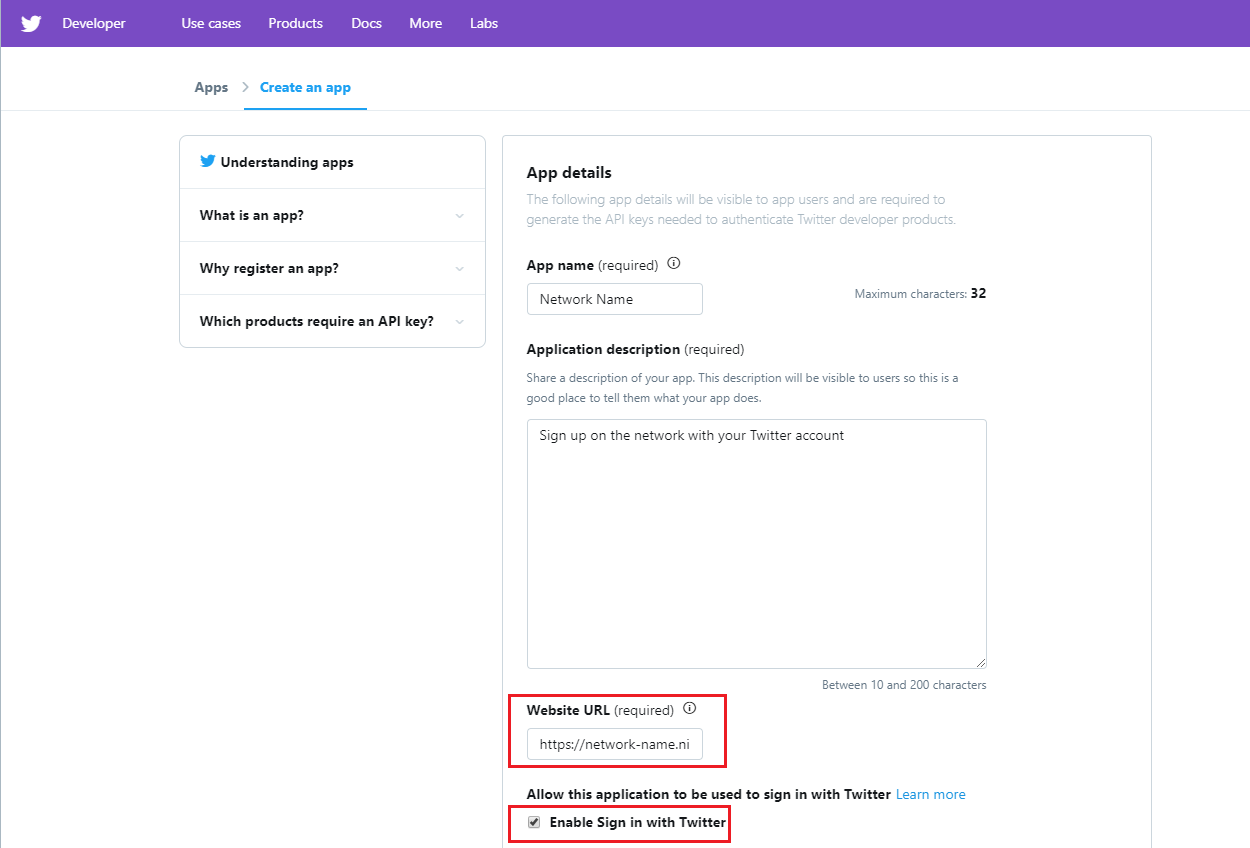 Check the "Enable Sign in with Twitter" box.
Fill in the "Callback URLs" field with the following URL: https://auth.ning.com/socialAuth/twitter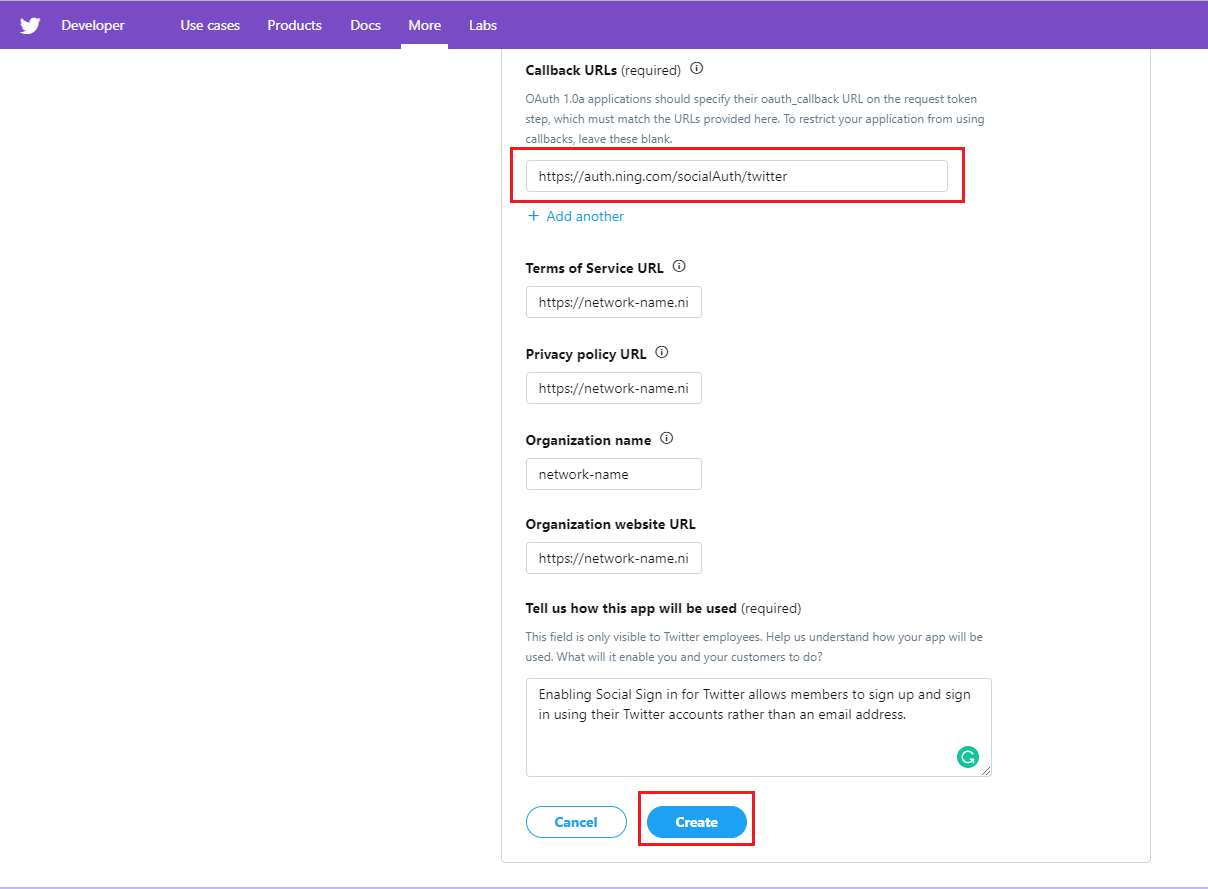 Click "Create".
In the "Permissions" tab, set "Access permission" to "Read-only" and save the settings.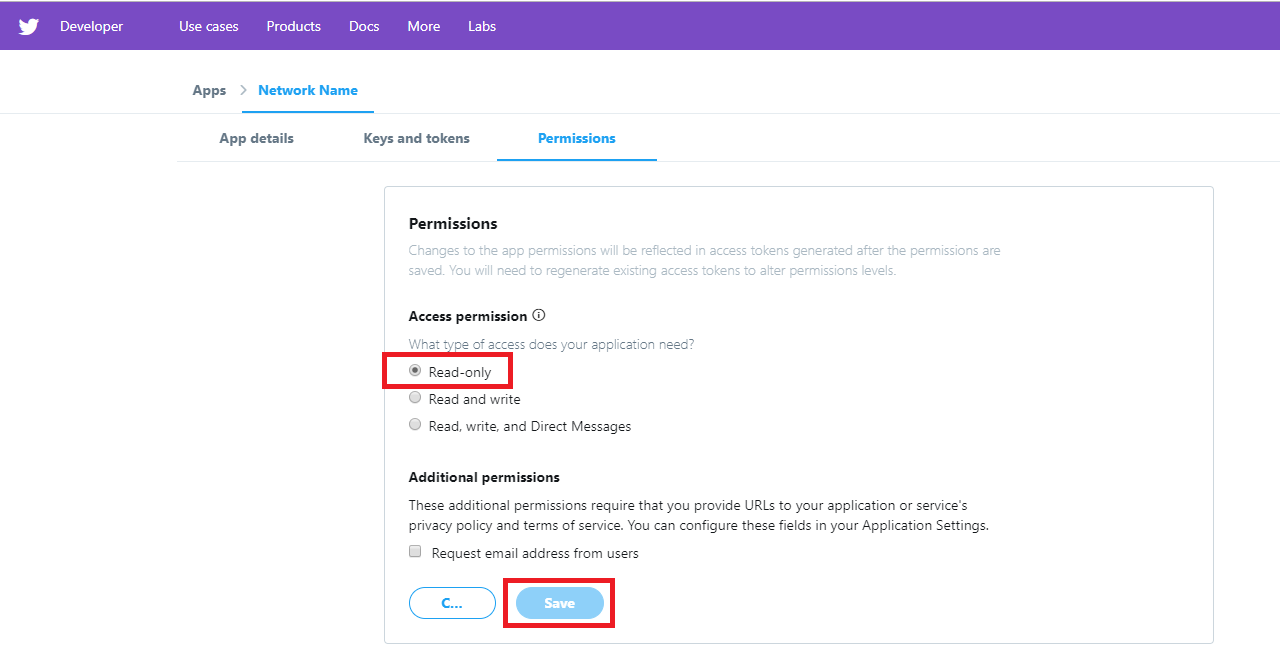 Сlick on the "Set up" button in the authentication section.
OAuth 2.0 must be disabled as it is shown on a screenshot, and OAuth 1.0 enabled
Go to "Keys and tokens" and copy your API key and API secret key.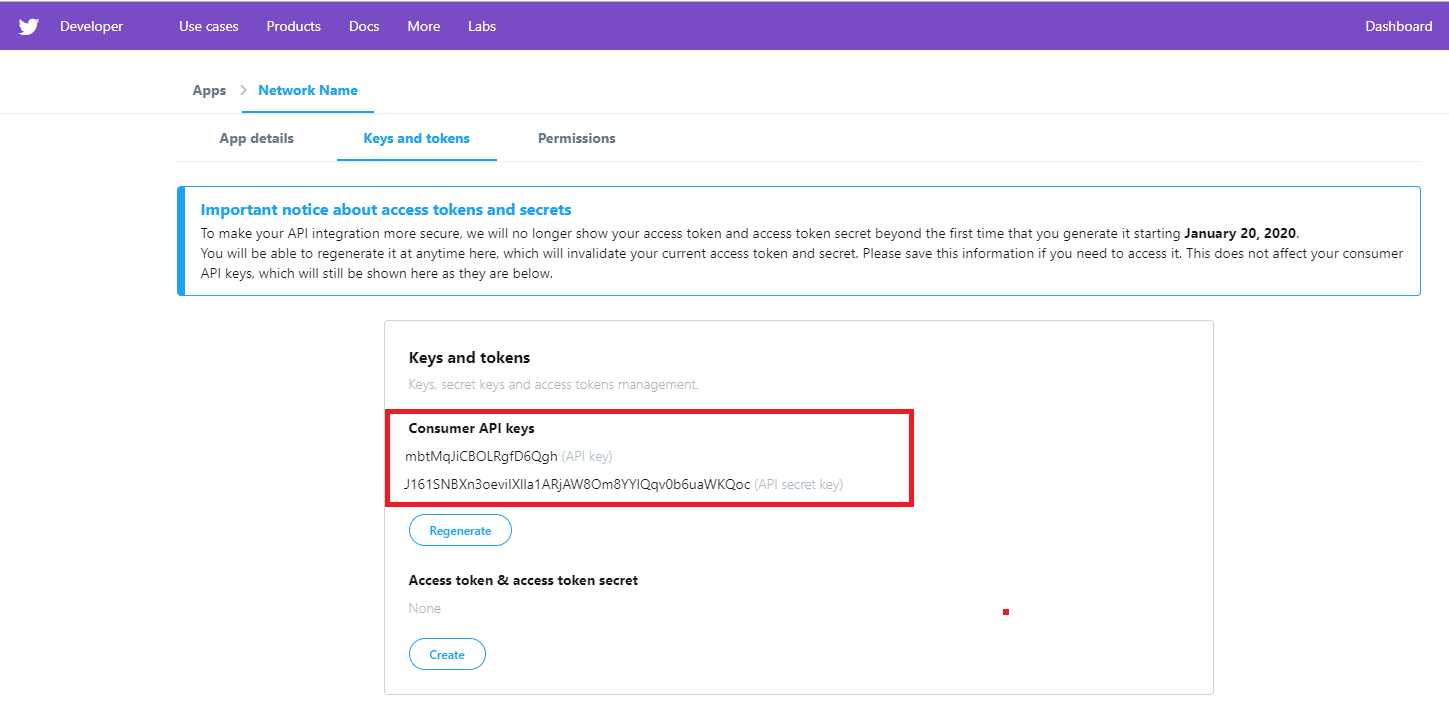 Paste the API key and API secret key in the corresponding fields of the pop-up that appears in the Sign Up & Sign In page of your NING admin panel.

Click "Test".
In the newly opened window, log in using your active Twitter account.
If the settings are correct, a notification will appear, confirming that the test was successful. Click Save to save the settings.

Similar Articles: