By default, each page on your network is available for everyone to view. However, you can set and update viewing permissions per page at any time. To set the viewing permissions for a specific page, head over to the Site & Pages section of your Social Site Manager and select the page you'd like to edit.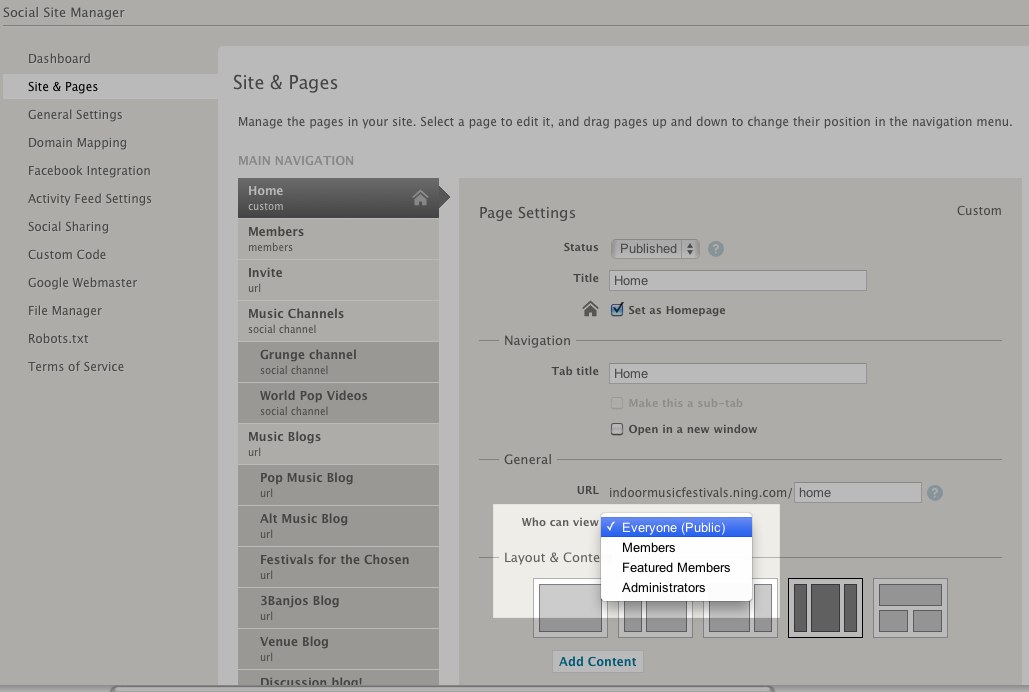 You can choose from the following options on the Who Can View drop-down menu:
Everyone (Public): This means that members and non-members alike can view this page.
Members: Members can view this page; visitors will be prompted to sign in.
Featured Members: Only featured members and Administrators can view this view page.
Administrators: Only administrators can view this page.
Remember to save your changes after editing each page to set the proper viewing permissions.
Similar Articles: