If you find interesting content on your network that you'd like to keep track of, you can choose to "Follow" it. "Following" something means that you'll get notified by email anytime someone comments on it. This email notification will contain a link to the new discussion.
You can follow a blog post, a forum discussion, or a photo on your network. To follow it, go to its detail page.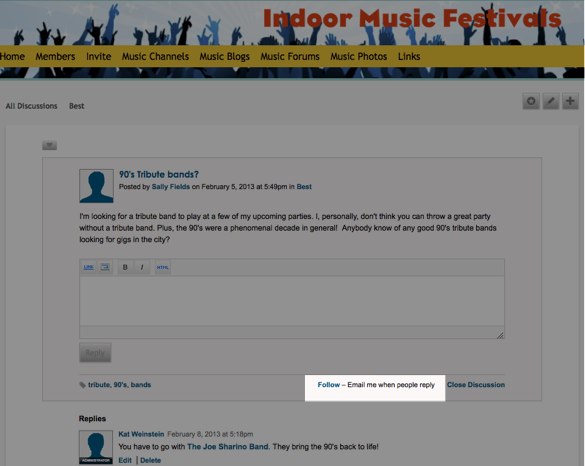 Click on the "Follow" link beneath it. The text will update and show now as "Stop Following". The next time someone adds a comment to this page, you'll receive an email from the network letting you know.
By default, anytime you create a blog post or start a discussion or upload a photo to the network, you'll also get notifications when someone comments on it. You can stop receiving notifications at any time by clicking on the "Stop Following" link.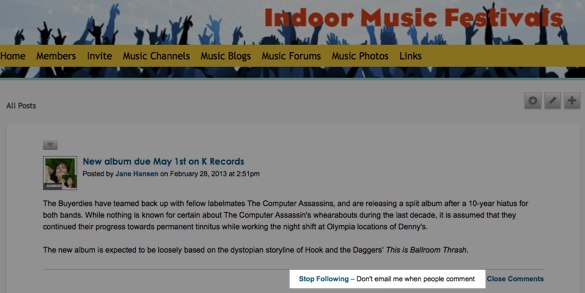 Make sure that messages from your network don't end up in the wrong folder!
Add the following email addresses to your address books, replacing "yournetwork" with your network's subdomain:
mail@yournetwork.ning.com
share@yournetwork.ning.com
do-not-reply@yournetwork.ning.com
invitations@yournetwork.ning.com
Similar Articles: