You can automatically assign members to groups when they sign up based on their response to a profile question.
To enable this, head to your Member Management tab on your network's green toolbar and then select the Profile Questions tab.  From here, add a multiple choice question with answers based on your Group Categories.  Then check the box next to "Assign Members to a group based on their answer on sign-up'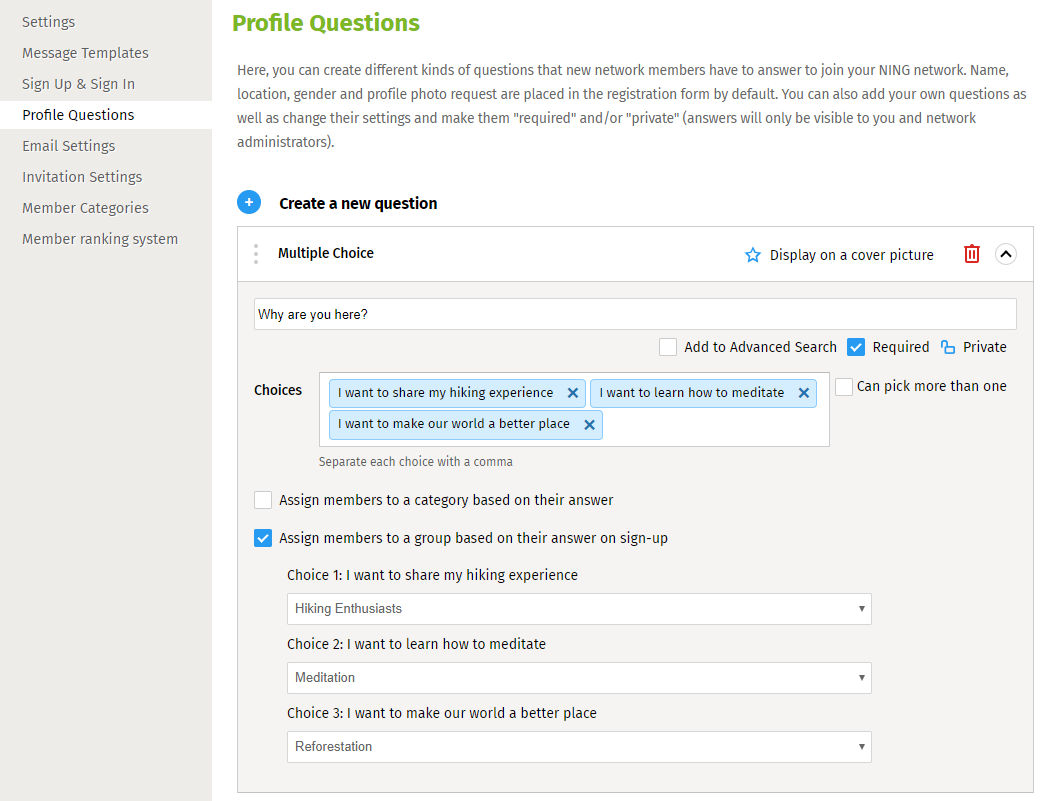 For example, you can have members choose which venue is their favorite / best venue.  If you have groups created for these venues, a member's response will automatically place them in the corresponding group. You can use profile questions and responses to connect members automatically with up to 100 groups on your network.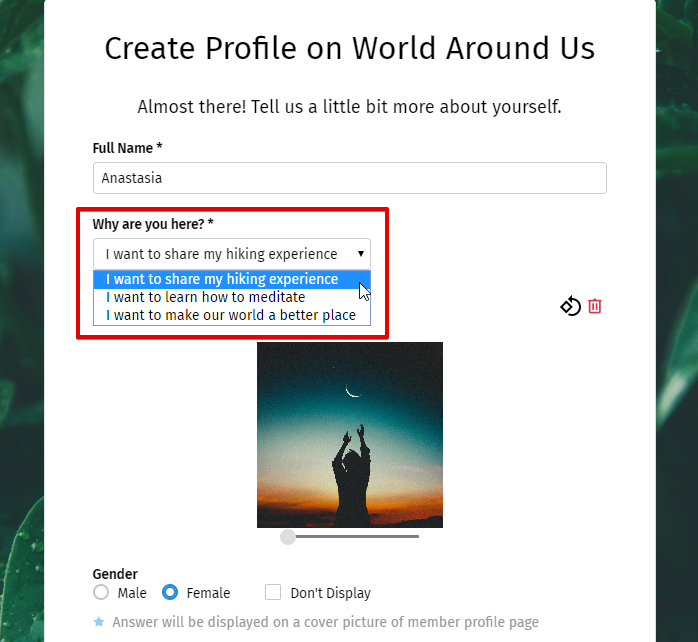 The member will see in their profile page that they are now a member of the corresponding group.


Please note that members can only select one answer when you enable this option.
Similar Articles: