How to Choose the Best Digital Marketing Channel for Your Business
SEO/SEM
Social Media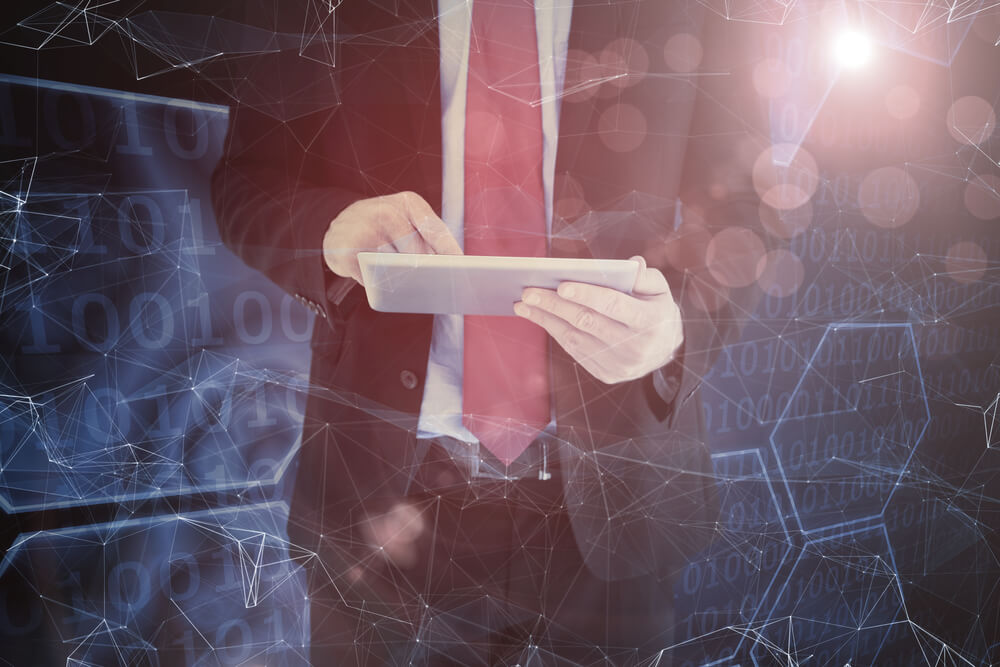 Whatever the scale of your business, the internet can make it grow faster. This is the truth almost every industry has acknowledged in the recent years. It is reported that 3,773 billion people, which accounts for more than a half of the world's population, are active internet users; 2,789 billion of them are on social media. It is simply unaffordable to ignore the statistics like that if you reckon yourself among forward-thinking entrepreneurs. Nowadays, people literally live on the internet: they communicate, search for information, and buy products online. But how do you leverage this to boost your business? The solution is digital marketing.
Digital marketing has become one of the core priorities for businesses worldwide. Traditional marketing techniques and advertising channels are steadily becoming obsolete and being driven out by online strategies, which have proven to be far more targeted and cost-effective.
Digital marketing tools thrive where traditional solutions fail to deliver any tangible results. For example, they allow you to get a full understanding of your target audience, as well as measure the results and effectiveness of your promotion efforts. Thus, you can easily start with a very little investment and scale up as you go along, focusing on the solutions that bring you more customers.
However, the eventual effectiveness of digital marketing is largely determined by the selection of proper online channels for your specific marketing needs. But how to choose the digital marketing channels that would be right for your specific business and bring the expected results? Where to start and what factors to take into account? Before making any choices, it is important to define the goals you are going to pursue and the audience you are about to engage.
Figuring out your primary goals
Your choice of digital marketing channels depends on the goals you want to achieve. Digital marketing can help your business grow by solving the following issues:
Raising your brand awareness


If your brand or product is new, letting wider audience know about it is essential before you can make any sales. To popularize your brand, you will need to actively advertise it on the most popular social media channels like Facebook, Twitter, Google+, etc.; your attention will be heavily focused on content marketing, and along with developing some quality text-based content, it will be important to pay attention to visual materials including photos and videos which can do your brand a good service by increasing the engagement level. Online promotion campaigns with discounts and special deals, as well as affiliating with other brands shouldn't be excluded from the agenda too.

Generating new leads


To be able to get in touch and communicate with target audience, generating leads is the first step to be taken, especially if emailing is going to be one of your primary digital marketing channels. Leads are effectively generated through pay-per-click advertising and display advertising, however, these methods boil down to your readiness to pay for the promotion. Content marketing and SEO, on the other hand, will draw more traffic to your website landing page in a more cost-effective manner.

Improving your online search rankings


To look for products, services, and information, most people go to search engines like Google. The higher your website is ranked, the easier your potential customers can find you – and the better chances there are that they will be eventually converted. Your primary technique to improve rankings will be content marketing and SEO. If you're interested in paid, yet faster methods, choose SEM.

Increasing website traffic


Generating traffic is a key to improving search rankings and reaching out to potential customers. If your website is aimed at getting revenues from displaying ads, increasing traffic should be your core priority as it allows the website to get more public exposure. The most effective digital marketing channels for that are content marketing, SEO, and social media marketing.

Improving conversion rates


When it comes to e-commerce, the best digital marketing tools are those that are capable of promoting direct sales, for example, Google Search Network, Google Shopping Feeds, Google Display Network, Amazon Resellers, Facebook Storefront, etc. Affiliate marketing is another option to improve conversion rates.
When you set your goals upfront, it is easier to prioritize certain objectives over others and choose the digital marketing channels that would help you achieve them. However, defining your goals is not enough to ensure success. The next step is understanding your audience.
Defining your audience
To pick the best digital marketing channels, you need to know who your potential customers are, what they do, and where/how you can engage with them. This is important because your further strategy will be determined by your audience's demographics, interests, needs, and preferences.
What age groups are you going to target? Are your clients primarily men or women? What is their profession? What challenges do they encounter? Where are they searching for the answers to their questions? Where do they communicate, which social media do they use? What content do they prefer to consume? What products might they be interested in? Answering these questions and studying the demographics of popular social platforms will help you to define the best digital marketing tools for your business and avoid wasting time and money on the channels that have actually nothing to do with your target audience. The tools like BuzzSumo, Sprout Social and the like can help you with your research.
Allocating your budget
Digital marketing is cost-effective indeed, but it isn't free. Selecting the right digital marketing channels goes hand in hand with calculating the ensuing costs. Depending on the budget you are ready to allocate, you can figure out which marketing tools are affordable for you at the moment and which ones should better be set aside for the brighter times.
Some digital marketing channels are free, some are cheaper, and some are more expensive than the others. The costs depend on how fast you want to achieve results and how much third-party help you require. For example, certain aspects of content marketing and SEO, like keyword research, on-page and off-page optimization, and organic link building, are basically free and can be performed on your own (although paid options are also available). On the other hand, PPC, social media, and display advertising might cost you a handsome amount. Certain aspects of content marketing can also be quite expensive, especially when it comes to video production, content development, hiring professional graphic artists, photographers, etc.
Objective assessment of the available budget, your own skills, and talents at hand will allow you to have adequate expectations and set clear priorities.
The most effective digital marketing channels
When you know your primary goals, your audience, and how much to invest, you can finally proceed to choose the best tools for your digital marketing campaign. So let's take a closer look at the most popular of them.
Content Marketing
According to 20% of marketers worldwide, content marketing is likely to remain the most effective technique in 2018, being capable of exerting the largest commercial impact on businesses.
Content is still a foundation of digital marketing and the most valuable resource on the web. As long as your website is generating useful and relevant information that resonates with the audience, it will attract lots of traffic from people who might eventually become your customers. The increased traffic will also help your website to get higher rankings in the search results, and your brand's online visibility will consequently go up.
Content marketing is extremely effective but rather time-consuming. Creating lots of quality content takes time, efforts, and talent. Unless you or somebody else in your team possess solid writing skills, the need will arise to hire specialists who will develop content for your website.
However, content creation is not limited to writing only. According to Blue Corona, brands that use video content enjoy 27% higher click-through rates and 34% higher online conversions. That's why contemporary marketing strategies are now steadily inclining toward the video-based content that creates higher levels of engagement. The truth is, however, video content is much more expensive in production.
Apart from text and videos, your content marketing strategies might also encompass photos, graphs, infographics, etc.
Depending on the type of content that fits your specific business, you can choose among different content marketing channels, be it your company website or blog, email campaigns, social media, online advertising, etc.
Read more about content marketing here.
Social Media Marketing (SMM)
Around 90% of marketers acknowledge that social media marketing has increased exposure for their brand, and 75% respondents claim it has significantly increased traffic.
Social media are so tremendously popular and have such a huge influence, that using them for marketing purposes is just a no-brainer. Social media offer companies a highly targeted approach to marketing, allowing for an engaged direct communication between brands and customers and increasing emotional attachment.
There are several social media channels you can employ for your marketing needs. Depending on the amount of time you have at your disposal, as well as readiness to invest efforts, you can either pick one or few of them at once.
Facebook

is great for raising awareness about your brand because it has a gigantic user base. The audience you can find on Facebook is so diverse that you can be absolutely sure your brand or product will be exposed to the right people.

Twitter

can raise your brand awareness in a quite short period of time; the possibility of using hashtags will help you stay visible online. Additionally, the platform offers a lot of useful advertising options.

Google+

is capable of promoting your business both among private users and other businesses. So if you're interested in B2B, Google+ might be a good bet. Besides, it can improve your SEO in the long run.

Instagram

and

Pinterest

are both great choices if your content marketing strategy builds upon visual content like photos, images, GIF animations, infographics, videos, etc.

LinkedIn

is the best option for B2B marketing and is optimal for businesses that target professionals, entrepreneurs, and business owners.
Social media marketing is much easier when you use social media monitoring tools. To know more about them, check out this post.
Search Engine Optimization (SEO)
According to Nine Stats, 93% of all online experiences start with search engines. What is more, 70-80% of users usually ignore ads and focus on organic search results. This proves that SEO is one of the cornerstones of any online marketing campaign.
People regularly use search engines to look for information, products, and services. For your business to be searchable on the web, the content you provide should be optimized for the most popular queries. That's why an appropriate usage of keywords is vital. The best place to start researching the keywords relevant to your industry is Google AdWords, the tool that allows you to see the most frequent queries and use them to your advantage.
Apart from this, SEO depends on the number of linking assets pertained to your website, as well as meta tags applied to each page. If all these aspects are properly taken care of, your website ranking will be much improved.
Read more about improving SEO here.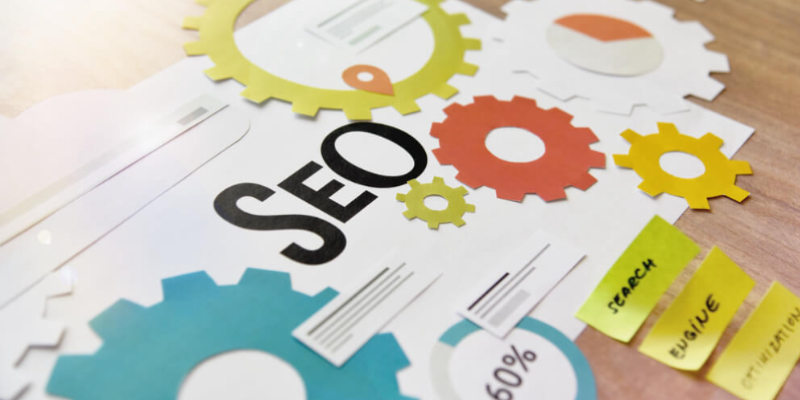 Search Engine Marketing (SEM)
If you want to see the results of your marketing campaign sooner and don't mind to invest some extra, Search Engine Marketing is something you might consider to explore. The essential idea behind this technique is running ads related to certain keywords or phrases relevant to your niche. Your ads will be displayed at the top or at the right side of the result list on search engines, so your brand will be hard to miss. SEM often refers to the activities like:
Paid Search Advertising;

Pay-Per-Click Advertising (PPC);

Cost-Per-Click Advertising (CPC);

Cost-Per-Thousand-Impressions Advertising (CPM).
These options can considerably boost click-through rates and increase conversions, but it is important to remember that their effect is temporary. The cost of an SEM campaign (and its effectiveness) usually depends on the frequency of the keywords employed. The more frequent they are, the more you will have to pay. Therefore, SEM works best for narrow niches. And again, Google AdWords is a perfect launch pad for all your SEM needs.
It is also worth keeping in mind that some people prefer to ignore search engine ads, so sooner or later, you will face the need to focus on SEO and generating organic traffic.
Email Marketing
Email marketing is one of the traditional digital marketing channels that has proved to be both effective and inexpensive. All the leads generated by your business as you go along can be used to send emails and reach out to the potential customers.
Depending on your industry, you can send customers newsletters, digests, catalogs, direct advertisements, update emails, emails informing clients about special deals and discounts, etc. Your email marketing campaign can be either focused on raising your brand awareness or conversion rates. With a right approach to this strategy, your ROI can hit the whopping 4,300%.
Display Advertising
This form of online advertising is worth considering if you want to have your ads placed on the 3rd party websites or apps. Display advertisements include banners, boxes, overlays, popups, expandables, video ads, interstitials, etc. These ads are usually linked to a landing page of the promoted website.
Display advertising can be a good fit if you know that some specific websites or apps (that support display ads) are particularly useful for your target audience, and with their help, you can raise your brand awareness and attract new customers. The prices of these ads are usually calculated on the CPM basis (Cost-Per-Impression).
Affiliate Marketing
Affiliate marketing is a great way to expand your reach. By affiliating with other businesses and influencers in your niche, you can expose your brand to a wider audience and increase your sales. Affiliate marketing involves activities ranging from placing ads or links on affiliate websites and guest posting to sharing leads and exchanging reciprocal shoutouts.
The costs vary from partner to partner. Usually, you pay your affiliate for performance. Thus, for every sale you get with the help of your partner, you pay a fixed commission.
Online Communities
Creating online communities is one of the new digital marketing techniques aimed at raising brand awareness, improving relationships between a company and its customers, and creating higher levels of engagement.
Unlike popular social media, online communities are built around one specific brand and incorporate both company employees and customers. These customized social networks are capable of killing two birds with one stone: provide users with relevant content and promote communication that helps a brand to grow faster. At the same time, online communities have a high potential of creating a strong emotional attachment that keeps clients engaged for a longer period of time.
Business community websites usually include company blogs, forums, multiple member groups, several sections for different kinds of content, live chats, and other features that improve user experience and help brands to build a reputation within their industries. Ideally, successful online communities develop into self-sustaining entities powered by both company- and customer-generated content.
To start building your own thriving online community, create an account on Ning! The platform offers a multitude of easy-to-use tools needed to make a personalized social network that would meet the requirements of both private users and business owners.
Ready to choose the best digital marketing channel for your business?
We've reviewed several digital marketing channels that can take your business to the whole new level. The choice is yours now. Decide which strategy suits you best and work on it until you are ready to explore more. Be creative in your digital marketing efforts and don't be afraid of experimenting – after all, practice is the only way to figure out for sure what works best for your business in particular.
At the same time, don't forget to keep an eye on your competitors. See what they are doing, which digital marketing channels they make use of. This can provide you with a deeper insight and suggest ideas applicable to your particular case.
Meanwhile, the climate within the web world is changeable and unpredictable. The solutions that have been effective up until today can become irrelevant tomorrow. So being adaptive and flexible is the key to successful online marketing.
---