How to Get More Followers on Instagram: 10 Ways to Grow Your Outreach
Social Media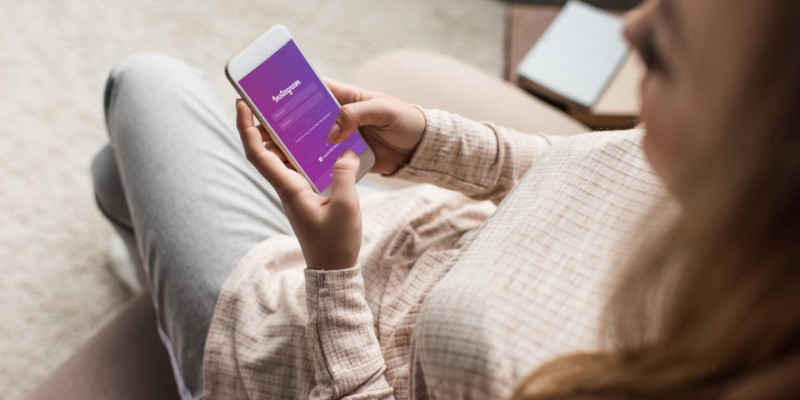 From a trendy platform where teenagers used to show off their fancy photos, Instagram has grown into the most popular social network for sharing visual content. With 800 million active users worldwide, no wonder it is now considered as one of the most effective means of public outreach. Brands of all scales don't spare time and resources to enhance their presence on Instagram and connect with their target audience. However, only 30% of all Instagram posts actually get seen. The rest 70% simply don't serve their intended purpose.
With this in mind, it is only fair to ask: how to most effectively use Instagram? While your success on the platform depends heavily on the quality and quantity of posts, the foundation of the outreach campaign is undoubtedly your Instagram following. With no people interested in you or what you do, you can't expect your posts to be effective.
To get more Instagram followers, start with these versatile tips to help yourself expand the public outreach and optimize your digital marketing efforts.
Let your brand speak through your Instagram profile
As soon as you create an account on Instagram, start with optimizing it for your target audience. When your posts start getting views, people will want to know who you are and what exactly you do. Therefore, your main goal is to make the best impression on those who click through to your bio and convince them to follow your Instagram account. Here's what you can do to make it happen:
Create a recognizable username

which would be directly associated with your brand. Obviously, your best bet is your brand name. If it is already taken by somebody else, don't get frustrated. Keep the name and combine it with an extra descriptive word to make your username unique while giving it even more character. Choose a word that reveals the potential of your brand and fits your niche, e.g.

style, fashion, active, performance, beauty

, etc.

Mention your full business name

in the "Name" field.

Upload a well-made profile photo or image

. If you are a brand, your logo will do just fine.

Write a convincing bio

. It shouldn't be too long as most people find lots of text irritating, but make it descriptive and entertaining enough to generate engagement. Don't be afraid to get creative or funny – add some personal touch. Your bio must clearly explain who you are and what you do, but it shouldn't be boring. Also, consider adding a witty tagline if you have one.

Insert a link to your website in your bio

. This is very important if you want your followers to click through to your website or online store. Let's say you are a professional photographer promoting your services on Instagram.

Create an online photography portfolio

on Ning and link back to it in your Instagram bio. This will make a great impression on your prospects and bring traffic to your site.

Adjust privacy settings

. You want your profile to be public, not private, so that more people online would see your posts. Therefore, make sure the "Private Account" option in the settings of your account is turned off.
Make use of popular Instagram hashtags
As obvious as it might seem, proper hashtag usage is a cornerstone of building a brand on Instagram. For those who are new to the platform, hashtags are special identifiers consisting of the '#' symbol and a keyword (no spaces required) that describes the post most accurately, e.g. #pizza, #fashion, #selfie, etc.
Hashtags are vital because they are used for searching Instagram posts throughout the platform. That is, as long as you use relevant hashtags, your posts will be seen not only by your existing followers, but the whole Instagram community, or, more specifically, those its members who look for the posts tagged as yours.
If you're a brand and seek more exposure, hashtagging Instagram posts appropriately should be your top priority. Here are some tips you may find useful.
Research niche and product-related hashtags
Your choice of hashtag keywords depends, first and foremost, on your niche and products/services offered. Think what words describe your brand and products the best way. But keep in mind that the keywords must not only be accurate, but also relevant. This means they should be actually used by Instagrammers to search for items like those offered by you.
The category of relevance is quite vague and unstable: what is relevant today might turn out irrelevant tomorrow. That is why a good research never hurts. The idea is to find niche and product specific keywords that perfectly match your business.
To determine which hashtags should be effective for your brand, start with the Instagram app. There is an inbuilt tool that allows you to search for hashtags. Just enter your hashtag keyword, and you will be shown an array of related hashtags you might eventually consider appropriate for you.
Besides, you can find some very effective hashtags using online tools like Hashtagify.me, Keyhole, Tagdef, Websta, Hashatit, etc.
Use unique hashtags
Unique hashtags are particularly important for building your brand presence on Instagram. Unlike the regular keywords pertaining to specific niches or products which can be used by absolutely anybody, unique hashtags are meant to define your brand exclusively. They are sometimes called branded hashtags for that reason. What is more, branded hashtags allow you to track the customer generated content which you can use for your marketing purposes.
A branded hashtag can be simply your brand name. If you have a short and memorable tagline, it can also be effectively turned into a hashtag.
You are free to come up with any ideas that strike your fancy. Just be creative and make sure the tags you employ make sense for your brand, reveal its story, and add to your image.
However, don't forget that posts tagged by unique hashtags can only be found by people who actually know them (or at least your brand name). That's why it is important to combine unique hashtags with the regular ones.
Employ trend hashtags
Besides targeting people who might be directly interested in you, it is worth opening up to those who like to follow trends. There are many trend hashtags (e.g. #instagood, #photooftheday, #tbt, #instadaily, #motivationmonday, etc.) out there that can bring you a lot of Instagram followers, many of whom can eventually end up on your customer list.
Just check out these hashtags with the help of the aforementioned online tools and include them in your posts from time to time depending on the content you share.
Don't forget location-specific hashtags
No doubt, you want to go global with your brand. But focusing on your specific region is always a good way to engage with your closest audience.
Just search for hashtags popular within your country, city, town or locale; or create a branded, location specific hashtag by adding the name of your region to your brand name, e.g. #MartySocksDallas.
Add hashtags in Instagram Stories
Instagram Stories is a feature allowing you to increase the engagement level of your audience and build your brand reputation. Both location stories and hashtags stories can help you improve your outreach and expand the follower base.
However, to get a chance to be featured on Instagram Stories, you have to include your hashtags so that people who follow or search them can view your Story. There are two ways to tag your Stories: by using Hashtag Stickers or inserting hashtags directly into captions, just like you do with your regular posts.
Monitor your competitors for hashtag ideas
If you're having a hard time coming up with the right hashtags for your products or services, have a look at your competitors. There's nothing shameful about having a sneak peek at what they are doing to attract followers on Instagram.
If they use hashtags you find appropriate for your own brand, why not borrow them? Unless they are branded hashtags, there's nothing wrong with that.
Use hashtags sparingly
Every Instagram post can contain up to 30 hashtags. But if you want to achieve a more targeted effect, don't try to stuff every post with as many hashtags as you can come across. Usually, the more of them you include, the less focused is your outreach attempt.
The truth is, using an abundance of hashtags in every post does bring you more exposure and can potentially get you more followers in the end. But you don't want just any kind of followers, you are interested in those who can potentially become your clients and drive sales eventually. And needless to say, you don't want to deal with spammers, fake accounts, and people who follow you only to be followed back.
According to TrackMaven, the optimal number of hashtags is 4-5 per post, so make them count and go only with the tags you're 100% sure of.
Cross-promote your branded hashtags on other media
Branded hashtags are great for raising the public awareness about your business. But at the same time, you can't expect people to follow you unless they know your unique hashtag.
To let more people know about it, don't just sit and wait until someone comes and notices your hashtag. Promote it actively on every media you have access to, including your website, other social accounts, digital and print advertising materials, merch, receipts, etc.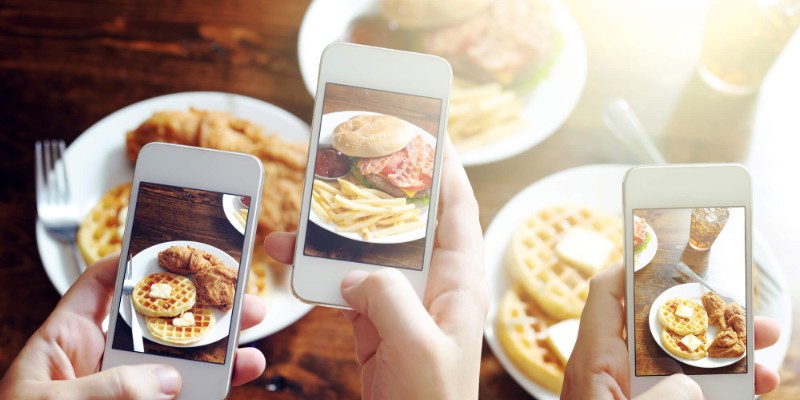 Post quality content
No matter how amazing and useful your products or services are, being good at what you do is not enough to become followed by a massive crowd on social media. Don't forget what Instagram is all about. It's about sharing great photos and videos. So if you come to the platform and expect it to help you make money, be prepared to create some awesome visual content.
Although Instagram is meant to be a mobile app for sharing photos made on smartphones and other mobile devices, thinking that sluggish photos will do the trick won't get you far. Instagram users are known to be very picky when it comes to image quality. That's not to say you necessarily have to fork out on professional equipment or take a photography course, but it is strongly advised to put some efforts into your content. After all, nothing stops you from striving to perfection even if all you have at your disposal is a regular smartphone camera.
What is more, Instagram is famous for its filters, and using them can work to your advantage. However, it is important to bear in mind that not all the filters are equally effective. While some people favor certain filters over others, there's no way to predict which of them will be well accepted by your target audience. It is reported that the filters that generate engagement most effectively are Mayfair, Hefe, Ludwig, and Lo-Fi, but this doesn't mean you have to settle for these and no other. That's why you'll want to experiment a little and see what works best for you.
Write captivating captions
While a photo is the nucleus of an Instagram post, let's not forget that there's one more element that makes it complete – captions. Only by complementing one with another can you expect your post to be a blast.
Captions can serve many different purposes like:
Explaining your visual content;

Putting images in the appropriate context;

Providing viewers with additional details revealing the idea of a post;

Communicating a message which can't be conveyed by the image;

Sharing emotions and opinions with viewers;

Telling the story of your brand and bolstering the engagement;

Encouraging a dialog between a brand and its customers;

Asking questions;

Humanizing a brand;

Providing instructions and calls-to-action;

Inserting hashtags and mentions.
As you see, there are many things you can accomplish with captions. That's why it is so important to be creative and find ways to engage your audience with the verbal component of your posts. Don't be afraid to show a human side of your brand, interact with viewers, and experiment until you find a formula that works for you. Humour is also a very powerful tool to help you win more followers, so a decent joke once in a while won't do harm.
Define the perfect time for posting
When you post matters as much as what you post, so make sure you choose the right time to share your content. The right time is when your potential followers are active online. Unless your posts appear at the time when your audience check what's new on Instagram, your content will largely go unnoticed.
It is believed that the best time for posting on Instagram is during the off-work hours: at lunch between 11am and 1pm and in the evening at 7-9pm. However, this is just a generalized estimation based on the statistics. For your business, the perfect time for the effective posting can be different. You can figure it out by the trial and error practice. Try posting at different times and see when your content performs the best. Use Instagram Analytics or other similar tools (e.g. IconoSquare) to obtain the accurate data.
If posting manually at certain hours appears to be problematic, use a scheduling tool like Later, Schedugram, Hootsuite or Buffer. This will allow you to come up with fresh posts exactly when your followers expect them.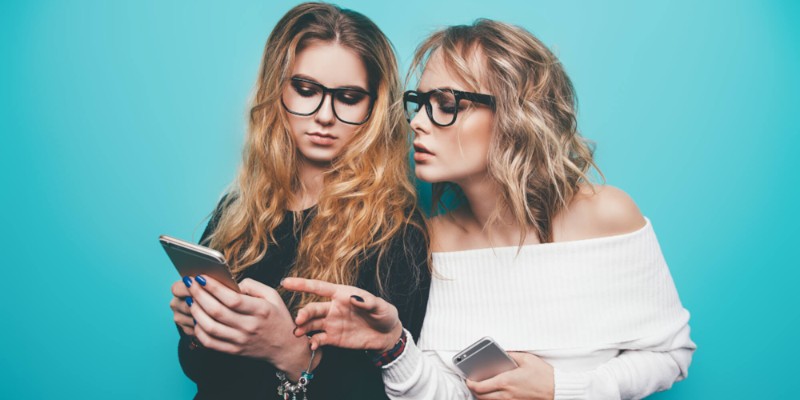 Interact with other Instagram users
Instagram is a social networking platform, and this fact makes the interaction vital for acquiring new followers and retaining the already existing ones. There are several ways to interact with users on Instagram:
Like a post;

Follow a user;

Communicate with users via comments;

Share the user-generated content.
Being active and sociable on the platform pays off in a few ways. First and foremost, you get higher chances to draw other users' attention to your account. Secondly, you build healthy relationships with your audience through the communication and by showing interest in each other. And the last but not least, you can draw inspiration from the posts created by others and channel it into your own campaign.
Building your presence on Instagram is a matter of sharing your own content and appreciating the content shared by others. It's reciprocal. When you follow someone, the user receives a corresponding notification. Thus, you let the user know you care. It is very likely that the person you followed will take interest in you as well after checking your profile. If that happens, you'll get yourself a new, engaged follower.
Invest in sponsored posts
Unlike the tips mentioned above, this one requires financial investments, but with the right approach, it can bring you a lot of new followers within a short period of time.
The idea is to find Instagram influencers within your industry and leverage their authority to reach out to a broader audience. In other words, your goal is to turn an influencer's followers into your own followers.
So where do you start? First, you need to find Instagram accounts followed by people who can potentially be interested in your products or services. Use the tools like Websta or Hashtagify.me to find the top Instagram accounts featuring the hashtags relevant for your business. Select the accounts with a decent following and email address included in the profile. Then, contact the people owning these accounts and ask if they are interested in sponsored posts. Don't forget to inquire about the pricing. If the reply is positive and you are ok with the price, go for it and sponsor a few posts.
A good sponsored post doesn't look like an advertisement. It can either be a regular post with a shoutout, a friendly product review or a Story featuring your brand.
Ask to be followed
Yes, despite the obviousness this tip implies, many people find it needless or awkward to ask for things like that. But the truth is, there's really nothing wrong with including a polite call-to-action like "Please follow us if you enjoyed this post" in your captions. In fact, some people would actually be happy to join in but need an extra prompt, or a reminder if you will, to click the "Follow" button.
The best way to introduce a call-to-action is to include it in the caption of your post. Alternatively, you can do this in the comments.
Initiate contests and giveaways
Sometimes, you need something more than just asking people to follow you. To give your audience an incentive, promise them something in return. This doesn't mean you have to make a special gift for every new follower. But you can try running a contest or giveaway to increase the engagement.
A good thing about contests and giveaways is that they let you kill two birds with one stone. First, attract new followers; second, achieve a side objective, for example, encourage followers to share their own content involving your brand, so you can later share it with the community and promote yourself.
Start with figuring out what exactly you could offer to the audience. It shouldn't necessarily be a physical product. Let's consider a very simple example. You are an online fitness coach who's offering lots of engaging content to people interested in healthy lifestyles on your Ning website. One of your options is to run a contest on Instagram promising a free access to your new workout video (which is normally offered as the paid content) in exchange for being followed. Or you could encourage your current followers to share their photos demonstrating the results they have achieved thanks to your workout program and ask them to mention you in the captions. Or give them an incentive to tag their friends in the comments to your own posts. In this way, more people will see your post and some of them might eventually want to follow you.
There are many different options at your disposal, just use your imagination and think what can possibly entice your audience.
Develop your own style and stay consistent
With so many competitors on Instagram, what you really need is to stand out. Don't try to copy other brands in your niche. Be creative and authentic. It is very important to find your own unique style or feature that will help you grow on the platform, be it an originality of your visual content, the way you write captions, the choice of the filters, etc.
When you find your "thing", try to stay consistent with it because this is the reason why people follow you in the first place. Most Instagram users will have certain expectations about your posts, so do your best to meet them for as long as you can.
Get more Instagram followers to give your business a boost
Instagram is one of the top digital marketing channels. Not using it for the purpose of growing your business is just a crime against your revenues. Indeed, engaging new followers is a long-lasting process that always remains ongoing. It requires lots of experimentation and patience. But hopefully, with the tips you learned here, you will manage to use Instagram effectively to expand your outreach and thereby give a nice boost to your business.
---