How to Optimize Your Google My Business Listing for the Best Performance
SEO/SEM
Social Media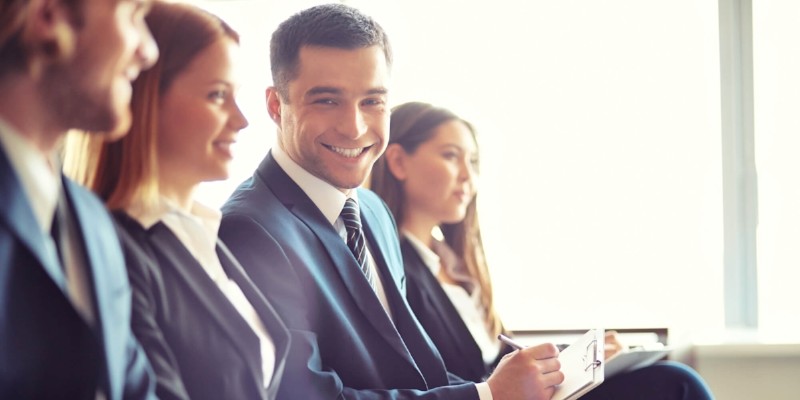 Do you want more people to know about your business? Would you like it to be found easily on the internet? Do you wish to be closer to your customers and have a permanent access to valuable feedback? For most business owners, the answer to all these questions is a decisive YES. After all, why would you mind getting more exposure for your brand?
No matter if you have just started your business or run it successfully for years now, you don't want to miss an extra opportunity to get in front of your prospects. And this is exactly why you shouldn't go past Google My Business, the tool that allows you to put your name on the map of local businesses within your area of operation.
Why create a Google My Business listing?
Google My Business (GMB) is a free service that lets you establish and optimize your presence on Google in a few ways:
Manage information about your business (name, address, working hours, industry, etc.);

Mark your location on Google Maps;

Improve rankings in Google Local Search and enhance SEO in general;

Show up as a business in Google+.
Google My Business listing isn't meant to be a substitution for your business website. It rather serves you as an online public business card representing your brand on the world's largest search engine.
Not only does Google My Business listing strengthen your online presence, it also helps you establish the connection with your customers, both existing and potential. Thanks to the Customer Reviews feature, you can easily monitor how your clients feel about your products and services. On top of that, you can provide customers with useful information in the Questions and Answers section, keep your audience updated with Google My Business posts, send and receive direct messages, schedule appointments with the help of the Booking feature, etc. Google My Business is a versatile set of tools every business owner would appreciate. And the good news is, you get the whole package included in one convenient dashboard.
And if you're still on the fence about setting up a Google My Business listing, here's the final argument to dispel the rest of your doubts: 76% of people who search for a product or service within their vicinity using their smartphone end up visiting the related business the same day, while 28% of these searches result in a purchase. Do you want to lose so many customers who might be looking for you right now within your locale? Certainly not.
This means it's time to set up your Google My Business account!
How to create a Google My Business account
The first thing you need to do to start your listing is complete your Google My Business profile. But before you begin, make sure you have a Google account to attach your profile to. Then, follow these simple steps:
Login to your Google account;

Go to the

Google My Business

home page and click "Start Now" in the upper left corner of the screen.

Enter the name of your business.

Specify your business address. If you offer delivery services or want to hide your actual address, check the corresponding checkboxes (and specify your delivery area if applicable).

Select your business category. Make sure you picked the right industry because this determines what kind of audience will see your listing.

Enter your business phone number and website URL.
When you finish completing your Google My Business profile, you will have to verify it. You may choose to verify your listing immediately or skip the verification until later. Your Google My Business listing can be verified in the following ways:
By mail

: You will receive a postcard with a verification code to the business address you have specified in your profile. To complete the verification, you will have to enter the code in the corresponding text box of the dashboard.

By phone

: You will be sent a text message containing a verification code.

By email

: An email with a verification button will be delivered to your inbox.

Instant verification

: A method available for users who have already verified their business with Google Search Console.

Bulk verification

: An option eligible for businesses that operate through several locations (up to 10). To verify your listing, you will need to fill in and submit a form requested by Google.
Optimization of your Google My Business listing
As soon as your Google My Business listing is created and verified, you can proceed to its optimization. With the right approach, the tool can help you achieve multiple business goals and boost your sales as a result.
Polish up your profile
The essential idea behind Google My Business is to help users looking for local businesses to conveniently obtain the information about them. This is why you should, first and foremost, focus on providing the accurate data about your business. The data will show up on Google Maps and in the Knowledge Panel of Google Search. Here are a few tips to get things moving:
Go to the Google My Business dashboard and select the "Info" tab. Then, fill in the empty text boxes or update the information where necessary. Try not to leave any text fields unattended. Specify as many details as possible. Don't forget to mention your working hours, phone number, and link to your website. Keep in mind that seemingly minor details (the year your company was established, attributes, e.g. "Happy hours", "Free wi-fi", etc.) matter a lot to your customers as well.

Make sure you provided a brief yet informative description of your business to give users the basic idea about it and entice them to try your services.

SEO is particularly important for your business listing. Therefore, including some relevant keywords in the details of your profile is definitely a good idea.

Keep in mind that Google allows anybody to suggest edits to your business listing. That is why you should double-check all your business-related information in order not to encourage others to edit your listing. It is also advised to log in once in a while to check whether all your profile data is intact.
Add photos
Photos are vital in terms of engaging new customers. They help your prospects define whether your business is trustworthy enough and capable of meeting their expectations, so it is strongly advised to take this step seriously and use only high-quality images. As reported by Google, business listings that include photos receive 35% more click-throughs to their related websites and 42% more requests for driving directions in Google Maps.
To make your Google My Business listing stand out, provide the following types of images:
Profile photo

: The image that represents your business. Users can see it when you publish Google My Business posts or reply to the customer reviews. Your brand logo will suit this purpose perfectly.

Cover photo

: The most important photo for your listing. It reflects the identity of your business, appearing in the Knowledge Panel and on Google Maps. It can be your storefront, signboard, the interior of your store/restaurant/office, etc.

Other pictures: All the rest of the images you would like to show to your potential customers to convey the idea of your business. Consider showcasing your products, the way you provide your services, your staff, contended customers, your office interior/exterior, etc.
Add a video
Apart from photos, you can also upload a video offering a brief overview of your business. This is optional, but a short and nice video can help you stand out from your competition and give your prospects an extra incentive to choose you among all others.
According to Google requirements, your video can be no longer than 30 seconds, and its size must not exceed 100 MB.
Share Google My Business posts
To show the customers your business is alive and well, don't forget to post every once and again. You can think of Google My Business posts as of small, short-term ads that also show up on Google Maps and in the Knowledge Panel. They remain active for 7 days only but allow you to share the news and updates with the audience. Posts may contain images, CTAs, and links to other web resources. This enables you to inform your customers on:
Various events and activities you are organizing;

Discounts, sales, special deals, etc.;

Latest updates on your website;

New products or services.
The bottom line is, Google My Business posts can help your brand stay relevant and actively engage with its audience.
Reply to customer reviews
Any reviews you will get from your clients, both positive and negative, are a valuable asset you can cleverly use to improve your products and services. This is why it is so important to monitor them regularly. However, knowing what your customers think about you is not enough. You should also reply to every review to show your clients how much you care.
If it is a good review, don't just take it for granted. Reply to it with a message of thanks to show your appreciation. Tell your customers you will be happy to see them again.
Got a negative review? No need to panic. Apologize for the inconveniences you might have caused and assure the client you will see to the issue and do your best to resolve it in the shortest time possible.
Answer customers' questions
Questions and Answers is yet another GMB feature helping users get in touch with businesses. Answering customers' questions is just as important as replying to their reviews. It demonstrates your readiness to engage with your audience and open up for a dialogue.
While the Questions and Answers section is visible in the Knowledge Panel on the desktop, it is not available from the Google My Business mobile app. But it is worth remembering that the questions you receive can be actually answered by anyone online, so make sure it is you who delivers the answers first. Log in to the GMB dashboard regularly to check whether you have any new incoming questions.
Get the most out of your Google My Business listing
As you can see, Google My Business is an amazingly useful tool designed to help business owners with the promotion by facilitating the local search. With the tips offered in this post, getting started with the service shouldn't be much of a trouble.
But don't forget, Google My Business listing can't replace a comprehensive company website. It is rather supposed to complement it. While GMB will let you take your business one step closer to your customers, Ning can help you build a professional website worthy of your brand.
---