Top 5 Social Network Scheduling Tools to Optimize Your Marketing
SEO/SEM
Social Media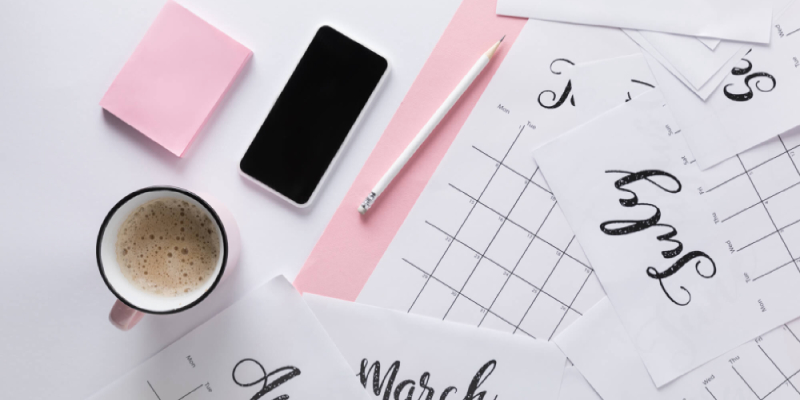 There's no denying that promoting your products, services or content on social media is essential for your business. This is why 93% of marketers around the globe invest time, efforts, and money to get their businesses out on major social platforms like Facebook, Instagram, Twitter, etc.
The more social networks you employ, the greater coverage you'll get. It seems simple from the first glance. But it's not. To manage all your social media accounts properly, you have to be ready to invest a great deal of time that could otherwise be spent on other useful things – like creating amazing content for your business blog, for example!
Therefore, you need to find shortcuts that will make your life easier by optimizing your social media outreach. This is where social media scheduling tools (a.k.a. social media management tools) come in, allowing you to achieve maximum SMM performance with minimum time investment. In this article, we will discuss five popular social media scheduling tools proven by time and trial. But before we start, let's find out what these tools are all about and why it is worth checking them out anyway.
What is social media scheduling?
Simply put, social media scheduling is a process of preparing posts for social networks in advance and publishing them automatically at given times. This way of managing social accounts offers you the following benefits:
Reducing time investments in social media marketing

: Content is posted automatically, so instead of doing a lot of manual work, you can rather focus on solving other issues.

Maintaining consistency in releasing new posts

: If you manage to deliver engaging content to your audience regularly (for example, at 11 am and 4 pm every day), many of your followers will gradually get into the habit of checking your posts at specific times. This will significantly elevate the engagement and strengthen the audience loyalty.

Delivering social media posts at the right time

: It's no secret that the best outreach is achieved at different times on different social networks. Managing several social accounts and posting consistently at the required times may get overwhelming if you do it all manually. Automating the process by scheduling posts will make your marketing much more effective and allow you to reach your target audience even if they are located in another time zone.

Posting content on several platforms simultaneously

: Social media scheduling tools enable you to prepare posts and publish them on several social networks at once, giving you the opportunity to save precious time!

Securing a sufficient time reserve to come up with fresh ideas

: While your scheduled posts are being automatically published, keeping your social profiles active and your audience engaged, you can focus on creating new content.
As you see, there are plenty of advantages social media scheduling can offer as opposed to manual management of social accounts. Now we approach the most important question: which social media scheduling tools are the best?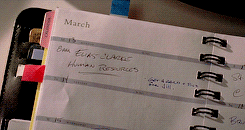 The best social media scheduling tools
As of today, there's no shortage of social media management tools on the market. There are both free and paid services, and of course, all of them have their strong and weak points. Choosing the one that will be perfect for your business may appear to be quite a daunting task, but we'll try to make it a bit easier for you. Below, you will find some of the most popular social media scheduling tools available.
Hootsuite is a service ensuring the effective content management on social networks like Facebook, Twitter, Instagram, YouTube, Google+, and LinkedIn. It allows users to manage over 50 social profiles and groups, providing the tools for automating the crucial SMM processes ranging from regular automatic posting to monitoring the reaction of followers.
Using the software, you are free to publish any number of posts on several social networks simultaneously. Posts can be scheduled using a calendar or published manually. Besides, there are options to configure automatic posting from RSS feeds and set privacy levels.
The service can be tested for free for 30 days, allowing you to make up to 30 posts using three different social profiles. The paid subscription grants access to the unlimited social media scheduling possibilities.
Core features
Compatible with Facebook, Twitter, Instagram, YouTube, Google+, and LinkedIn;

Shared access for several users;

RSS import;

Effective management of contacts;

Monitoring of topics, keywords, hashtags, retweets, search queries;

Web version and apps for iOS and Android are available;

Integration with Google Drive, Dropbox, OneDrive, JIRA, Pocket, Storify, DailyMotion, Gmail, SoundCloud.
Sprout Social ranks among the best social media management tools available on the market. It allows you to run several social profiles efficiently, schedule posts, compare your brand to competitors, as well as analyze various parameters of your SMM campaign. And not only that. Sprout Social can provide your business with lots of valuable information you will need for successful growth and development.
Whether you want to conveniently manage all your social accounts using a streamlined intuitive interface or keep track of trendsetters in your niche, Sprout Social has a couple of tricks in the sleeve to satisfy the needs of both small businesses and large enterprises.
Although Sprout Social pricing is steeper compared to other similar tools (min. $99 per month), it offers lots of value for the money while providing a 30-day free trial period.
Core features
Comprehensive scheduling of social posts via calendar;

Fully integrated publishing tools;

Real-time analytics and extensive reports;

Link performance analysis;

Monitoring of competitors' activity on social networks;

Embedded CRM tools;

Tools for teamwork;

Customer search by location and interests.
Buffer is another service for cross-posting on social media like Facebook, Twitter, Google+, Instagram, LinkedIn, and Pinterest. The software is available both as a web service and mobile application for iOS and Android.
Buffer performs the functions of an advanced content scheduler allowing you to set the precise date and time for each post to be published online. Thus, the tool provides a possibility of automatic social media publication according to a set schedule. Besides, with its help, you can edit images, videos, and GIF animations, receive new content from RSS feeds, and use the Pablo Image Creator application to insert images into text. The service also allows you to analyze the performance of content and monitor the response of users by providing detailed statistics.
Within a free plan, you can make up to 10 posts from any three social accounts except for Pinterest. The paid subscription enables you to manage from 8 to 150 accounts on six social networks and schedule up to 2000 posts at once.
Core features
Automatic posting on Facebook, Twitter, Google+, Instagram, LinkedIn, and Pinterest;

Analytics of key performance indicators including likes, views, reposts, and comments;

Support of RSS Feeds;

Creating and editing images;

A possibility of scheduling up to 2000 posts.
Later is a web service and mobile application for iOS and Android used for social scheduling on Instagram. With its help, you can automatically publish posts on the social network and ensure your content will be delivered timely to your audience without your direct involvement. In addition to Instagram, the system supports social platforms like Twitter, Facebook, and Pinterest.
Besides, Later allows you to add photos, videos, and hashtags to posts using its original interface, import media files from mobile and desktop devices, as well as Google Drive and Dropbox. The number of allowed social publications per month depends on a subscription plan and starts from 30 posts.
The software also uses analytics tools that offer detailed statistics on likes, comments, views, clicks, etc. Among other useful functions is the identification of the optimal time for social media publications, auto-replying to comments from the system profile, classification of users into groups, user search by username and hashtag, and integration with Linkin.bio enabling users to sell directly from Instagram.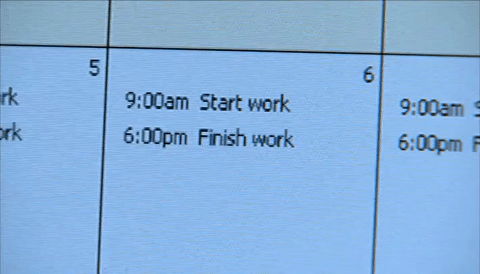 A free version of the software is available, allowing you to make up to 50 posts on Twitter and up to 30 posts on any other social platform. The paid subscription will cost you $9-59 depending on a plan.
Core features
Free plan;

Integration with Instagram, Twitter, Facebook, and Pinterest;

Shared access for up to 5 users;

Advanced analytics;

User search by username and hashtag;

Integration with Linkin.bio.
Zoho Social is a service for the content scheduling and managing marketing activities on social networks including Facebook, Twitter, Google+, and LinkedIn. The software is available as a free extension for a browser. The web version and mobile application can be accessed by subscribing to the service.
Zoho Social allows for content creation and social media scheduling using its original interface. You can save entries as drafts for further improvement and discussion with other team members. It is also possible to configure an auto-reply function for certain questions from users.
To monitor the results of your SMM campaign, a comprehensive report with infographic elements can be issued. It's worth mentioning that the system can help you find out which topics are the most interesting to your potential customers. There is also a possibility to track mentions and identify the tone of comments containing those mentions.
You can test the functionality of the service within a free trial period. The paid plans range from $8.33 to $125.
Core features
Content creation and scheduling;

Auto-reply feature;

Shared access;

Free browser extension;

Identifying the tone of comments.
Choose your ideal social media scheduling tool
The social media management tools offered in this article are certainly only the tip of the iceberg. In fact, there are more useful services to help you run your social profiles effectively. Most of them have a free trial period so there's nothing stopping you from experimenting and comparing those tools until you find the ultimate solution which meets all of your requirements.
---