Jason Hansman helps run Iraq and Afghanistan Veterans of America and keeps people coming back with fresh content. Visit IAVA.
Sophie Martin went through a process of analyzing real data to see exactly how people were using their Main Page. Visit Duke City Fix.
Getting the right group of initial members to join your Ning Network is important, since it lays the groundwork for who else will join.
You came up with a great concept — an incredible "hook" for your Ning Network. You've picked out your features, added snazzy CSS, created an awesome welcome message… and then you realize you have no members. As much as we wish it were true, "if you build it they will come" doesn't always apply to getting your Ning Network off the ground.
Read on to learn a few simple steps to recruit your initial set of members. Getting the right group of initial members to join your Ning Network is important, since it lays the groundwork for who else will join your Ning Network. Your first members will invite their friends, who will invite their friends… and so on and so forth. It's called a "viral loop" and it's easy to make it work to your advantage. Your initial members will also contribute the seed content for your Ning Network, which can help you set the right direction and tone as you start to grow.
Rely on friends: Café Historia has more than 20,000 members. Its Network Creator says the best step you can make when launching is to invite your friends. They can give you feedback, help you build out content, and form a good base of activity.
Be consistent: Add content on a regular schedule. Every day, every week — it's up to you. Just keep doing it. While the onus for posting will initially be with you, the Network Creator, as your Ning Network grows, you can start to rely on your members to post interesting content. Alice Yoo, the founder of My Modern Met, advises, "Your social network will only be as active as you make it. Members and visitors can see how much work you put into your site by how fresh and relevant your content is. This gives people a reason to come back."
Recruit influencers: Search for bloggers, writers, speakers, prolific Tweeters and other experts or advocates who are talking about your topic either online or offline. Reach out and recruit them to join your Ning Network. Offer to repost their content, provide a forum for their ideas, or even advertise their events or products in return for contributing to your network.
Improve your SEO: Make a few tweaks to your Ning Network to get free exposure on Google and other search engines.
Drive new memberships with a promotion: It's easy to hold a promotion that drives new member sign-ups and participation. Give all of your initial members a simple task: invite two friends or colleagues who share your interest or passion. Hold a contest to see who can send out the most invites or provide the best answer to a simple question.
Use viral tools: Create a Facebook App for your Ning Network. Then, start sharing the best content on your Ning Network. Feature content your initial members post and encourage them to share it on Facebook.
Turn on Social Sign-In: Make joining or signing into your Ning Network incredibly easy – one-click easy. Allow Members to Sign Up or Sign In with Other Services to enable visitors to your network to sign-up with their Facebook, Google or Yahoo accounts.
Don't do this
Invite members to an empty page: As Sophie Martin from DukeCityFix advises, "It's really important that the first person who comes to your community doesn't see an empty page." Spend time adding the first content to your network. Then invite your closest friends or colleagues to contribute. When the first stranger comes to your network, they should see compelling content and a conversation that is already going on.
Focus on the numbers: Of course, having hundreds of thousands of members is cool. But if those members never sign in and participate, they aren't doing much to help your Ning Network. Focus on how active and engaged your membership is, not how many people have clicked the "Sign up" link.
Almost ready to invite some new members but need to shore up your overall strategy? Check out some of these getting started experiences.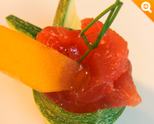 No Time to Cook creates or finds existing content (especially discussions and photos) that's relevant and interesting and tries to get people to interact with it. YouTube was great for them because people actively search this site for specific content (in their case, recipes and cooking videos). They advise to get everyone in your immediate family and circle of friends to join your network. Ask them to invite their friends and family, preferably using your Ning Network's invitation tool, but also using Facebook, Twitter and other social media sites. Also, make it really easy to join. Don't ask too many questions up front. Maybe one or two to help you start a conversation. They ask for a person's Web site, their level of cooking experience (they use a simple scale and mix in humor), and their favorite recipe. This gives them enough information to leave a very personalized welcome message.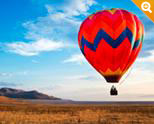 Duke City Fix is a community built around a sincere love for Albuquerque, New Mexico. These members love to share stories about the neighborhood they live in, their favorite foods, local artists, the outdoors — everything that makes Albuquerque as unique as its funny name. This thriving community of 7,500 members didn't spring up overnight. Founder Chantal Foster and her team took a careful, systematic approach to building it up. Sophie Martin, the managing editor, offers a few bits of advice to Network Creators just getting started: Spend a few weeks creating content so your first members will see there is plenty of activity already happening; invite your closest friends — in waves of five at a time — and encourage them to contribute; once it starts to feel like a real community, ask your friends to start inviting their friends; wait to expand beyond this inner circle of "friends of friends" until you're no longer the primary contributor.