All Ning Networks have a default, mandatory set of terms included on the Terms of Service page. These terms primarily relate to acceptable standards of use and conduct by members on Ning Networks. We encourage you to check them out; just click on "Terms of Service" in the footer of your Ning Network.
Custom Terms of Service
As a Network Creator, you can also add your own supplementary terms* to apply between you and your members. For example, a professional organization might want to add a term requiring that each member of the Ning Network also be a current member of that professional organization.
To add your terms so that they appear in your Ning Network's Terms of Service, head to your Social Site Manager and click on "Terms of Service."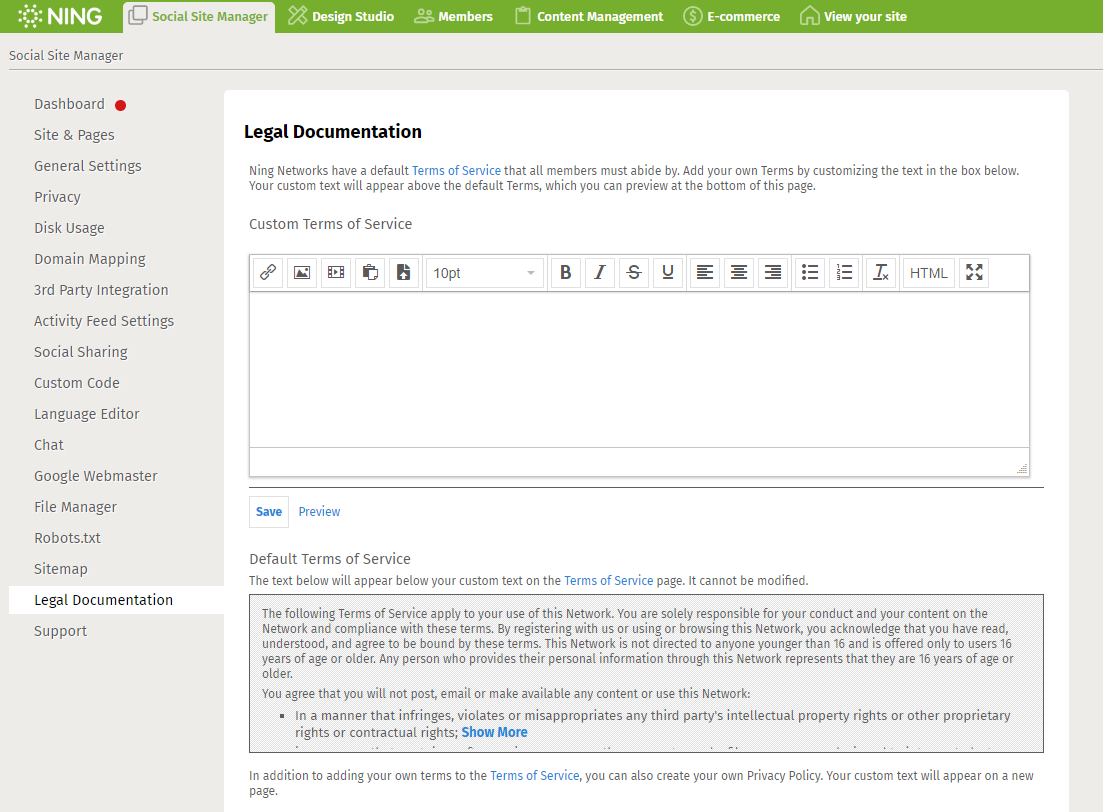 You'll see a large text box where you can add your custom terms, which will appear above the default terms on your Ning Network's Terms of Service. You can edit in Visual Mode or use the HTML Editor and preview to see how your edits will look.
Custom Privacy Policy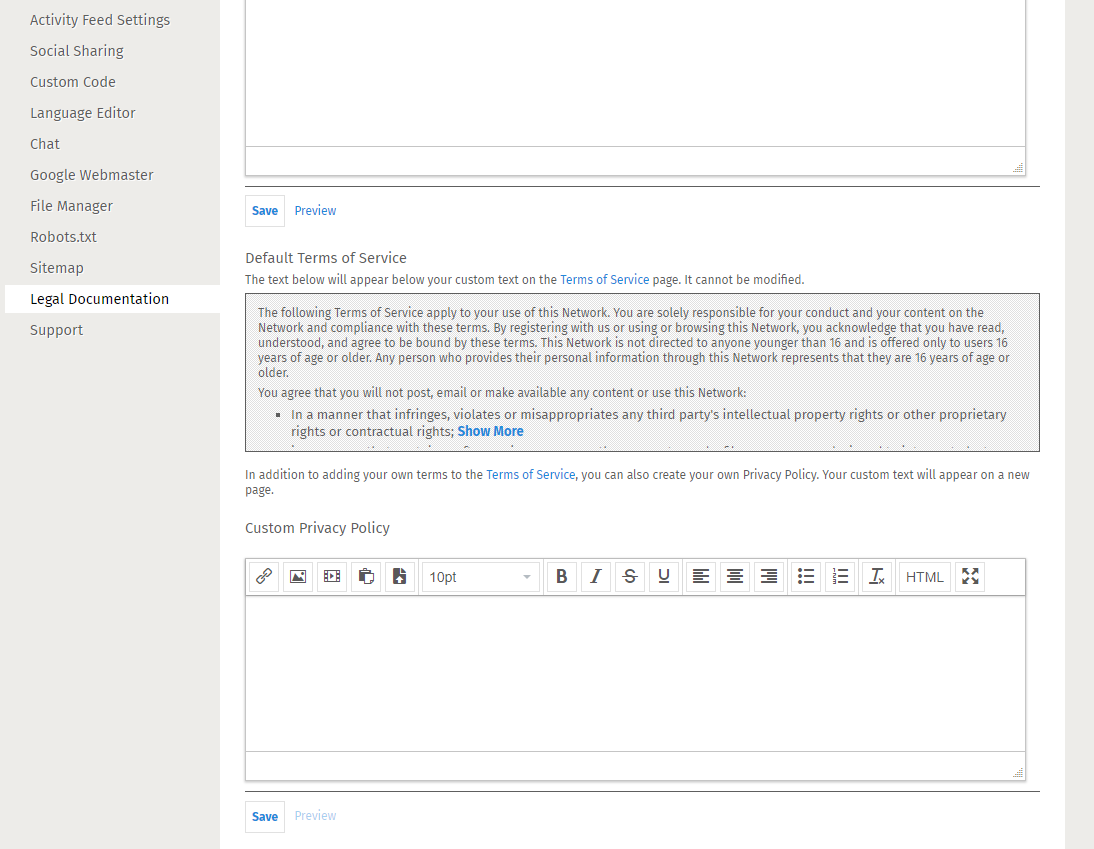 You may also want to add your own custom privacy policy** outlining what information you collect and how you might use that information. Similar to the text editor above, add your policy, then preview and/or save your changes. Once content is saved, a new "Privacy Policy" link will be added to the footer alongside "Terms of Service" and members will agree to your privacy policy when they join your network.
*These supplemental terms must not conflict with or supersede the terms of the default Terms of Service we mentioned above, or our own Ning Terms of Service.
**Any custom privacy policy must not conflict with or supersede our own Ning Privacy Policy.
Similar Articles: