The best content for an online community is content about the online community. Don't copy content from bigger or smaller news sites. Instead, do round-ups of what your members are doing.
Here are some examples of different types of content you can try:
Announcements
An announcement might, for example, be the launch of a new group within the community or a call for volunteers to participate in the community.
News
Latest events. Include events being organized both inside and outside of the community.
New members. Welcome new members and help convert these members into regular participants.
Latest / Most popular discussions. Highlight the latest and most popular discussions taking place within the community and include links.
Member contributions

. Highlight new articles written by members or excellent pieces of advice and insights for other members.

News about members. This might include their latest achievements such as having a child, getting married or being promoted to a new job.
Updates on a relevant issue.

If the community is fundraising or participating in a specific cause, you can provide regular updates.
Feature articles
Interviews. Interviews should be a regular feature of the community. They might be with members of the community or VIP's from within the community's ecosystem.
Stories/Articles

. E.g. How members became interested in the community, the opinions other members have of the member and their achievements. Articles can concern any topic which the community might have an interest in.

Surveys

. A community may undertake a survey and collect research that it can later publish as a feature article.

Reviews / Previews

. Publish reviews or previews of upcoming events, products, services or happenings within the eco-system.
Opinion / Guest Columns
Thoughts. Members of the community, the community manager or people within the organization can write thought posts on a topic of their passion.
Predictions

. Ask 10 to 20 community members to make predictions on a topical issue relevant to the community.
Classifieds
Jobs. Review jobs within the sector and people on the move within that organizations sector. Also highlight companies that are hiring.
Buying/Selling. Include members who are trading items in the community.
Statements from the community
These are to assert your community's rising status as an influential player amongst your own members and other individuals within the ecosystem.
Include regular statements from the community on topical issues and send these to media publications in the sector.
Miscellaneous
Some potential sources of content don't fit any of the categories above. For example, content in different formats (videos, pictures, live-blogs etc.) or less regular content, such as a member of the year.
User generated content
Let members contribute content to the community. This allows them to feel a genuine sense of influence over the community and reduces your workload!
As a community manager, you are unlikely to be able to create all the content that a community needs. You will therefore need a stable of regular contributions (from volunteer writers) to create content.
Remember that if your members aren't up to much then you can always initiate things for them to do.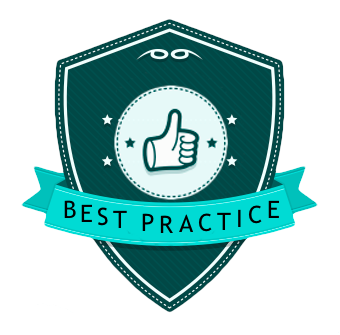 Best Practices Home