As a Network Creator, you can edit or delete any content added to your Ning Network by your members. You can make changes to your members' content – as well as comments added to these pages – in order to correct typos or make other copy edits. It is not possible to edit comments posted on members' profile pages.
To edit content that a member has added, go to the page in question and click on the pencil icon at the top of the page. If you see a comment that you'd like to make changes to, click on its corresponding "Edit" link just beneath the comment.  This will open the page or the comment's text field where you'll make your edits. When you're finished, click the "Save" button on the comment or page.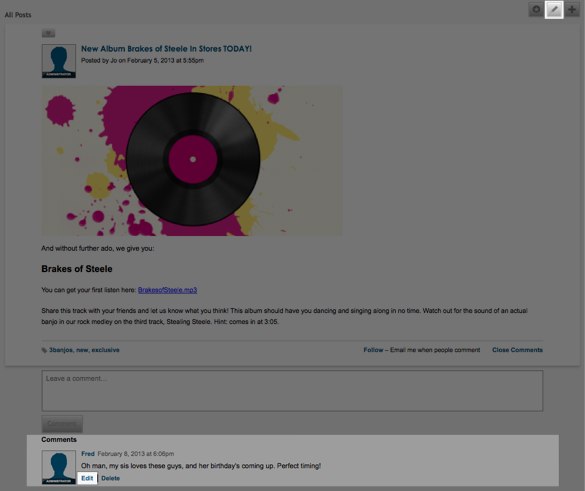 If a member has uploaded a profile photo or cover photo that does not meet your network's standards, you can go to the member's profile page and click on the "Options" button that appears near the top.  Select "Rotate" if your member's profile photo is sideways, or click "Delete" if you would like to remove the image (profile photo or cover photo) altogether.  Deleting this will reset the member's profile photo to the default profile photo specified for the network.
As a Network Creator, you also have the ability to extend this ability to trusted administrators.
Anyone you appoint to be an administrator on the network will have the same level of content control as you, and will be able to edit member content and comments.
For more information on appointing administrators, click here.
Similar Articles: