If you have created too many feature instances and now wish to remove one, just head over to your Social Site manager from the green administrative toolbar, and click on the "Site & Pages" link.
Once there, click on the tab for the page in question. Find that page in the list and click to open its Page Settings. Click on the trashcan icon or the "Delete these Photos" link at the bottom of the Page Settings.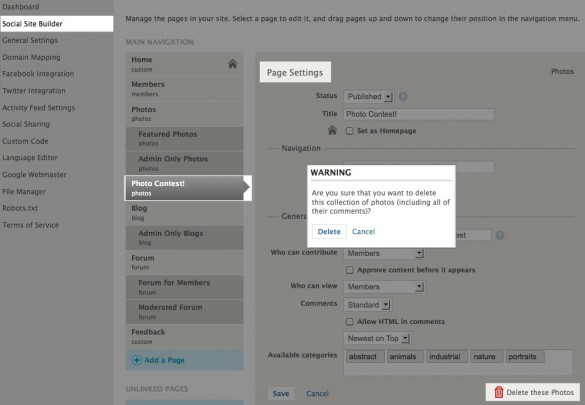 Deleting a page is permanent and will delete all of the associated content in that page, so please make sure that you are certain you wish to delete a page before doing so. 
Similar Articles: