To understand moderation, we need to split it into two sections: how to initiate and sustain discussions, and how to deal with troublemakers.
Initiating and sustaining discussions
Discussions are the lifeblood of a community. When members interact, they build relationships. It's those relationships that keep members coming back.
There are three types of discussions:
Conveying information discussions. Conveying information discussions exchange information. In most communities, these discussions receive the least response.
Bonding-related discussions. In bonding-related discussions, members talk about their passions or share their opinions on different topics. This facilitates closer bonds between members.
Status-jockeying discussions.  In status-jockeying discussions, members talk about themselves. They talk about their own experiences, achievements, and what they have done in similar situations. Members try to generate a favorable impression of themselves amongst other members.
Initiating discussions
If you want to initiate a popular discussion you need to identify three things: you need to know what members spend most of their time doing, what topics they feel most strongly about, and what their hopes/aspirations/biggest problems are.
You can then ask questions about these topics. Make sure you initiate a discussion as a question that includes a very brief paragraph about why you're asking the question.  It's typically best to ask the question in the subject line of the discussion itself.
In early stage communities, you might need to directly invite a few existing members to respond to the discussion.
Sustaining discussions
If you wish to sustain a discussion you can do three things:
Personally participate in a discussion. In many communities the participation of the community manager is a blessing of sorts on the importance of that discussion. It can encourage further contributions from others.
Highlight the discussion. You can turn a popular discussion into a sticky thread that makes it appear at the top of other discussions. You might also mention the discussion in your newsletters/community content. This turns the discussion into a universal discussion which everyone can participate in.
The Escalation Ladder
When members begin a disruptive streak, it's better to follow an escalation ladder to determine when to get involved and how.
Perpetrator

Crime

Outcome

Bots

Spam the community with random links

Immediate ban

Spammers

(real people)

Spam the community with junk.

Immediate ban

Member spam

(i.e. regular member promotes their own stuff)

Promotes their own work

Escalation ladder – reason/befriend/distract

Troll

Write provocative comments

Escalation ladder

Antagonist

Regularly annoys people

Escalation ladder

(or remove?)

Two/more members

Fighting in the community

Conflict resolution process
Dealing with troublemakers:
A conflict requires resolution when it becomes an obstacle to participation. Direct attacks that create personal arguments have no place in the community. Neither should conflicts be allowed to spread into other areas of the community or overwhelm other discussions on the platform.
First, select a strategy to resolve the conflict:
Accommodation. Persuading one party to cave in to the other's demands. This may be achieved by persuading one member to take the high road or exchanging the need to have the last word with a mention in an upcoming news post (or other form of recognition).
Avoidance. Persuading one or both sides to leave the conflict behind without  a defined resolution. This may also be achieved by distracting members or otherwise preoccupying the members.
Collaboration. This is where both sides are persuaded to work together to find a resolution.
Compromise. Reach an agreement that fits with the needs of both parties. This is difficult, but the ideal resolution when achieved.
Competition. Asserting one viewpoint at the expense of the other. This deliberately rejects the view of one participant in the conflict to satisfy the other. This might be relevant in a conflict between a newcomer and a regular.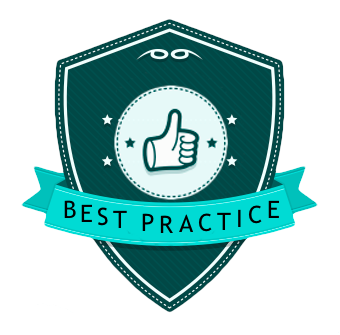 Best Practices Home