To enable the Groups Hub on your Network, you'll first head to your Social Site Manager's 'Site & Pages' tab. From here, click on the "Add a Page" button.
Then, you'll want to specify the Page type for your new page. Make sure to pick "Group Hub" from the drop-down menu.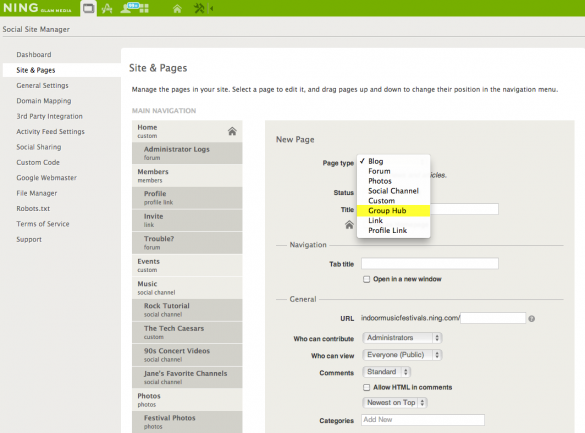 Give your Groups Hub page a title and add some Group Categories to get started. You can also adjust the layout of the page and start adding content items if you'd like. Be sure to also adjust the page's privacy and layout controls. You get to specify which members are able to add groups and view the Group Hub page whether it be all members, admins, featured members, or a specific member category.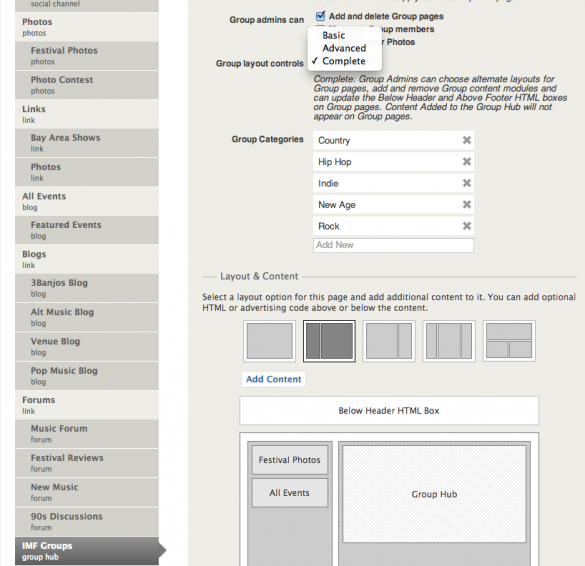 We've also given you granular controls to specify, whether Group Admins can customize their Group cover photo, features or layout, or message Group members. It's also possible to override the default settings for a specific Group.
Similar Articles: