Finding your first members
Build your list of prospective members – This begins with building your list. You want a list of 50 – 150 prospective members of your audience. This audience needs to pass a two-qualifier rule: a community for X who Y (a community for bicyclists who live in Chicago, or a community of backpackers who want the lightest possible backpack).
Twitter – provides you with a clear list of members you can reach out to. You don't get their e-mail address, but you can still add and engage these people online.
Facebook – it isn't always a terrific tool, and it can be hard to identify the people that have liked a page, but it is useful for finding people who actively participate.
LinkedIn – is excellent for professionals and has terrific search functionality. You can use LinkedIn to identify not only prospective founders, but also some of the most connected people in your industry.
Conferences/Meetups – Conference attendees and meetup groups can also be an excellent source of founding members. Many publish their attendees online. It is easy to find channels to contact members.
Commenters – Those that comment on relevant blogs and news articles are also a good source of contacts. You may not be able to find a direct channel to contact them, but with a little effort you can engage this audience in a conversation.
Taggers – You can also use sites such as StumbleUpon, Delicious, and Digg to identify those that have tagged popular contact.
In the early stages of community, you grow the community through direct channels. This means you have to individually reach out to those you have existing relationships with.
If you don't have these existing relationships, you need to build relationships with potential members of the target audience and invite them to join the community.
As the community grows, you expand to use promotional and word-of-mouth/referral tactics to grow the community.
Direct growth
Direct growth means individually reaching out to the audiences you can find through existing channels or through your current mailing lists.
You can find potential members through a variety of channels. These include:
Social media platforms (search for relevant keywords on Facebook, Twitter, LinkedIn, Google+).
Blog authors and commenters (look on www.alltop.com) for relevant blog posts. You can also look at those that review relevant books on Amazon and other sites.
Event attendees. Those that attend events have an above average level of interest in the topic.
Direct growth tactics include:
Individual outreach. This means individually reaching out to people you know and inviting them to join the community.
Automatic invitations. You can set up a system so people that buy your product or register for your service automatically receive an invite to join the community in the confirmation e-mail.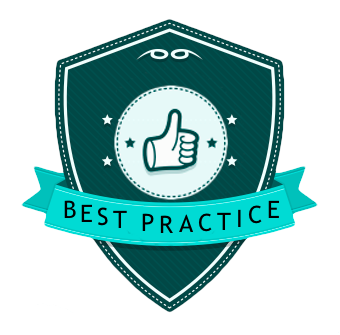 Best Practices Home