If you want a reliable, regular, source of activity in your community, you need to initiate and facilitate regular events or activities. This does not necessarily mean offline meet-ups (although these can be great for some communities). Instead, it means organizing regular, online, events.
There are four types of events/activities. These are:
Regular online events. These are events held on a regular basis, usually weekly or monthly.
Regular offline events. These are weekly or monthly offline meetups. This only works for communities with geographically close clusters of members. These can also include annual conferences/exhibitions.
Irregular online events. These are the really big online events. This might include a major new product launch, a super VIP visiting the community (e.g. Obama's live chat/AMA on Reddit), or a celebration of a major achievement.
Irregular offline events. These are the community rallies, the one-off conferences/exhibitions, and typically generate a lot of excitement.
The most important of these are regular online events. Everyone can attend these. They're easy to organize and they usually don't cost a penny. Most communities should have a regular schedule of online events.
Regular online events
Your regular online events can include the following:
Interviews with experts. This is a live interview with a VIP in the sector. This can be done via a webinar or via rapid forum posts. Members can ask questions and get responses from other members.
Interviews with members. This is similar to the interviews with VIPs, except you choose a member each week to interview live. This helps members to know each other a little better.
Live discussion. This is a live discussion around a particular topic. This can be undertaken via a Google Hangout or a more traditional chat-room. These discussions can revolve around a particular issue members feel emotive about or a problem that members want to share their best advice to solve.
Weekly challenge. This is a challenge set by the community manager for members to resolve. Similar to the above it can be a problem, or something more fun.
Quizzes/fun games. A community manager can organize a regular quiz or other type of fun game for members to participate in. This works better in communities of circumstance than communities of practice.
Planning
It is important to have regular online events that everyone can attend. They're easy to organize and they usually don't cost a penny. Most communities should have a regular schedule of online events.
To make regular, exciting, discussions reliable plan out a calendar of discussions. List what discussions you will initiate on which days. The same applies for events and this should be accessible to your community.
Action Points:
Decide which regular online events are best for your community and plot these into your calendar of activities.
Organize an offline meeting with community members close to you.
Link your activities to discussions (and vice-versa).
Watch the entire webinar below.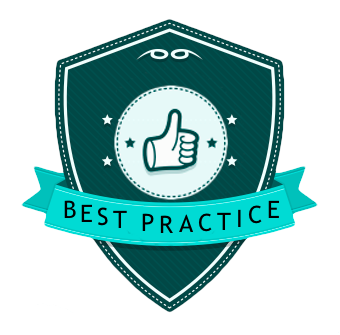 Best Practices Home