When a new member signs up for a Ning Network (be it private or public), you can redirect them to the page of your choosing. To redirect your new members after they join your network, head to the Sign up/Sign in page in the Member Management area of your network.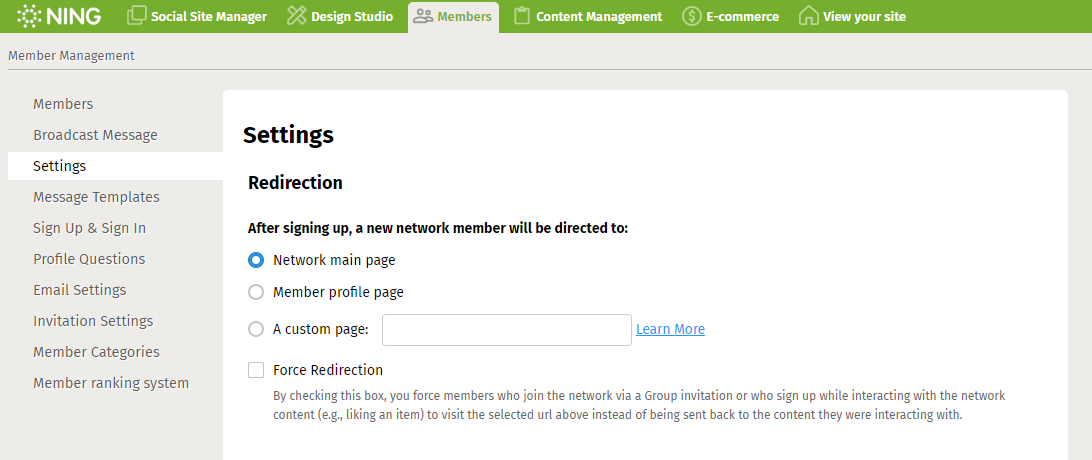 You can choose to send new members to the Main Page or their Profile Page when they complete sign-up. You can also send your members to a custom page by entering the page's URL in the field to the right of "A custom page."
Don't see the option to redirect members at sign-up? If you have member moderation turned on, you won't see this option. New members who are pending approval won't be able to comment until that membership is approved, so they are automatically taken to a page with a message that explains their pending status.
Get even more control over redirecting your members upon sign up by using the Force Redirection option. To redirect new members even when they were in the middle of viewing a page, check the box next to "Force Redirection."  You might consider using this option if you want all new members to immediately view the guidelines you've established for your Network.

Once you've selected your redirection options, be sure to click the "Save" button to save your changes!
Similar Articles: