You can include the prompt to upload a profile photo when prospective members sign up for your Ning Network by going to "Profile Questions" under the Member Management section of your Dashboard.  Under any of the questions that already appear, click on "Add Another Question."  Then, use the Answer Type drop-down menu to select "Photo" and this will auto-fill the Question Title field.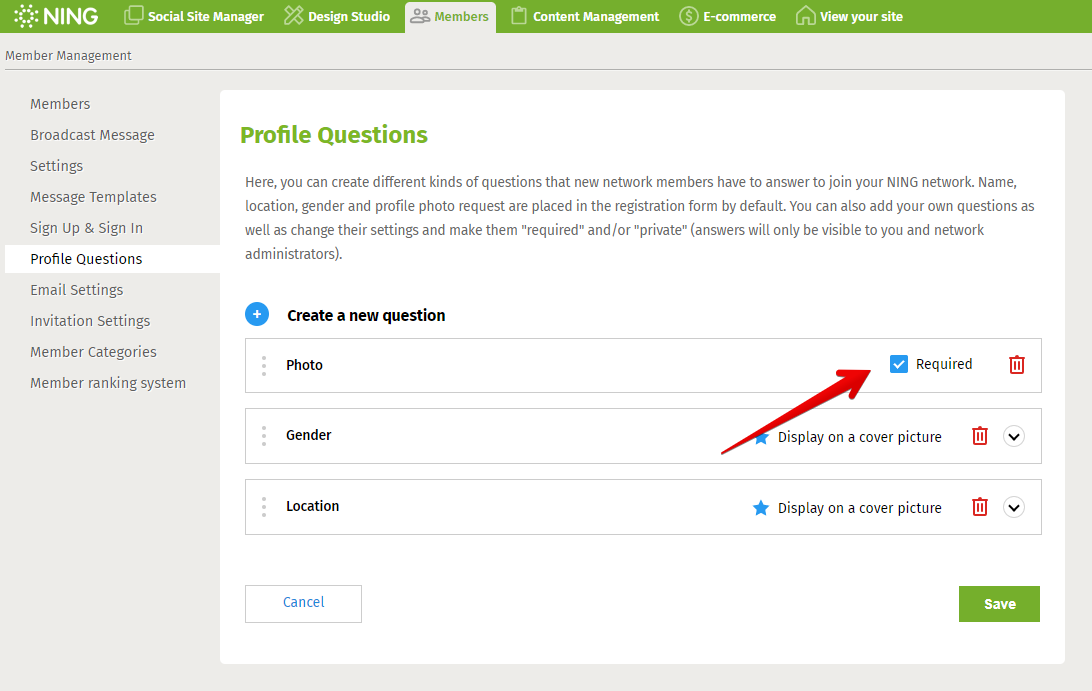 You can choose whether or not to require that members upload a photo during sign up by clicking the box on the right.  You can also drag and drop any question to change the order in which new members will see them.  Click "Save" when you are finished, and your sign up process will be updated immediately!
It's important to note members signing up on devices that do not allow browser access to the Photos app such as iPhones will not see this profile question. They can always add a photo from a desktop computer at a later date.
Similar Articles: