When you're ready to migrate to Ning 3.0, please create a new 3.0 website by clicking "Get started" in the top right corner of the Ning.com web page. Complete the steps of choosing a network name and theme and enter your credit card information (you will not be billed until the end of the 14-day free trial). At this point, you can choose any name for your new network (for example, yournewnetworkname.ning.com).
Once the migration is complete, your new network will get the domain name of your current 2.0 community. Thus, your network will keep its URL, and all its members will be directed to your newly designed 3.0 website.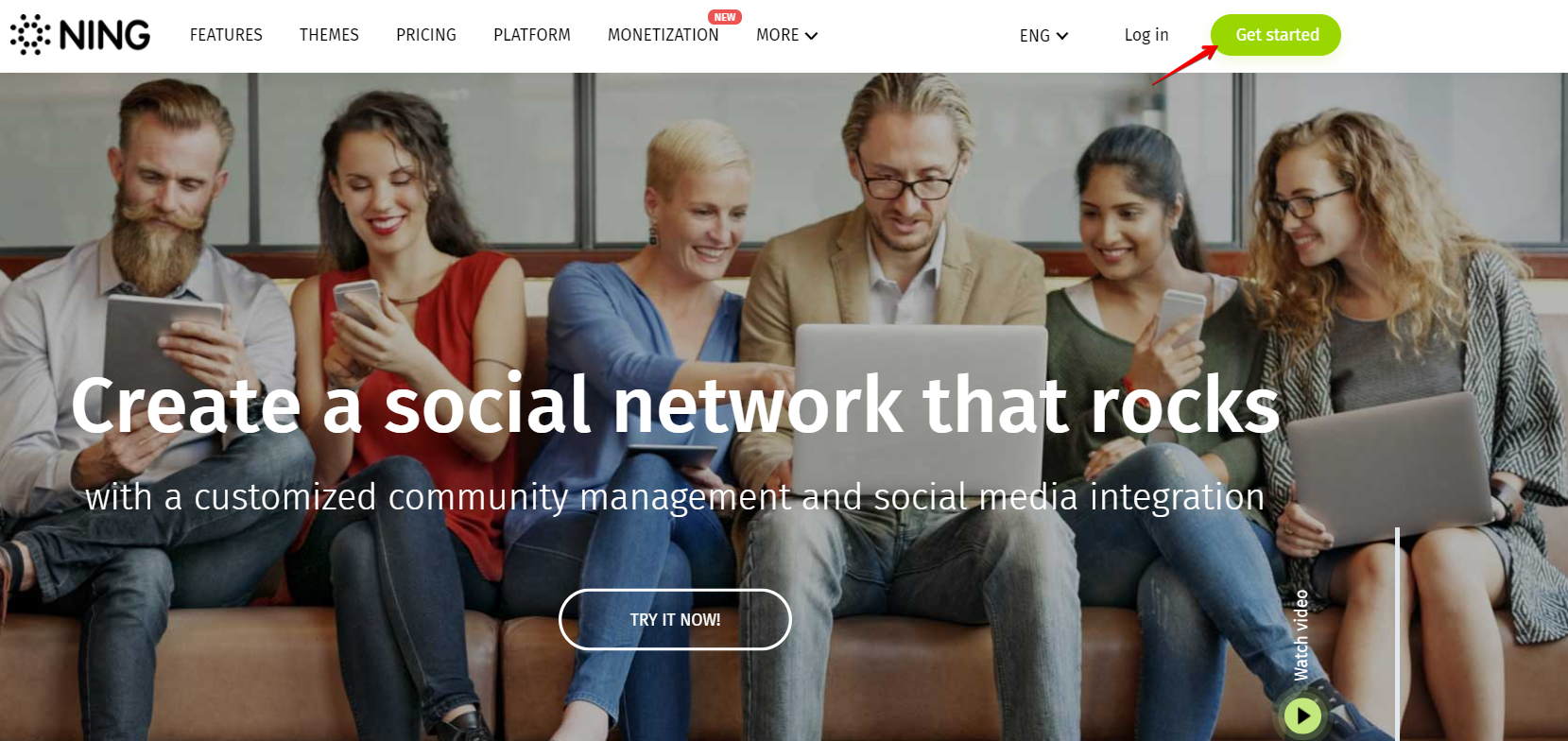 When choosing a subscription plan, you need to keep two things in mind: the number of network members and the storage capacity. Based on these two parameters, define which plan suits you best. Check out the pricing here.
You can check the current number of your members in the "Management" section of your network dashboard: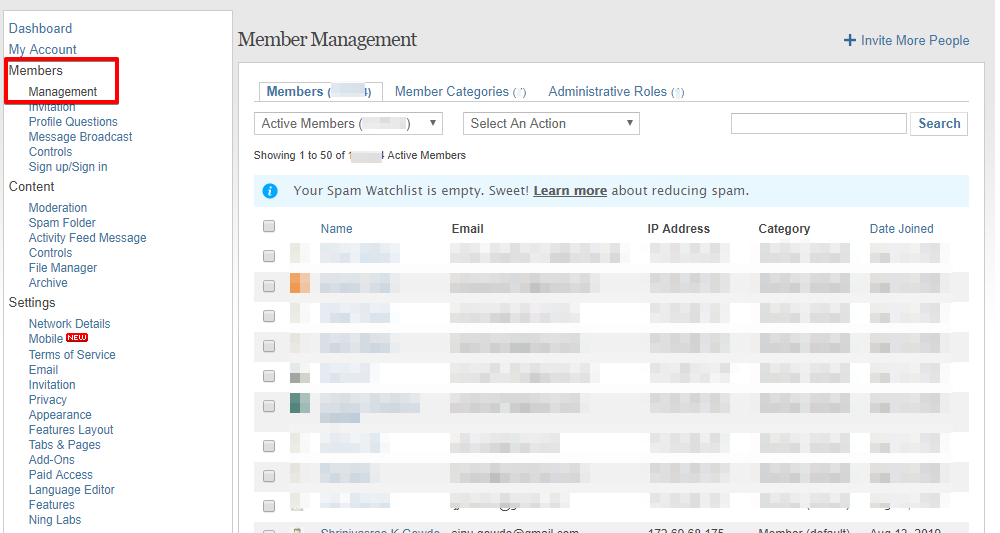 Define your preferred plan and select it when setting up your new 3.0 website.
Once the network is created, email its URL to migration@ning.com and confirm you want to start the migration. The process usually takes from 4 hours to 2 days, depending on the size and complexity of your network, the number of feature instances (like blogs, forums, photos), and the number of members.
During this time, you will see some of the data from your Ning 2.0 network transferred to your Ning 3.0 network. We advise that you don't make any changes to the content at this stage. That is, avoid editing blog posts, changing page URLs, or adding tags to posts. The changes made to the content during the migration process may be lost. Please refrain from editing your Ning 3.0 network until the entire migration process is complete.
Once all of your data has been transferred, make sure to review the network content and member list. This is required to ensure that the migration has been successful. Take your time. You will not be charged for 14 days until your trial period expires.
The design and layout of your 2.0 network will not be transferred, so you will need to design the appearance of your website from scratch.
After you finish customizing your new website by using Design Studio 3.0, send an email to migration@ning.com and confirm that you want to switch back to your 2.0 domain name (in case it is needed). If you're going to use a new domain name for your 3.0 network, send an email to confirm that the migration was successful and that you don't need your old domain name anymore.
Once these changes are made, your migration will be complete. You can then request to close your old Ning 2.0 network. You will no longer have access to it, and all the content on the network will become irretrievable.
Other Helpful Links
Similar Articles: