Comments on a network are one of the best tools at your disposal to enable members to interact with each other and with content on your Ning Network.  To make this function even more beneficial to your community, there are five different types of commenting systems you can use.
Native commenting options include Flat, Standard and Threaded.  Social commenting options include Facebook and Disqus.
To choose which type of comment you'd like to use with your Blog, Forum or Photo feature instances, go to your Site & Pages manager in your network's dashboard.  Head to the General section of the Page Settings for the feature instance.
You can also specify which type of comment you'd like to use for groups on your network by heading to their individual management pages.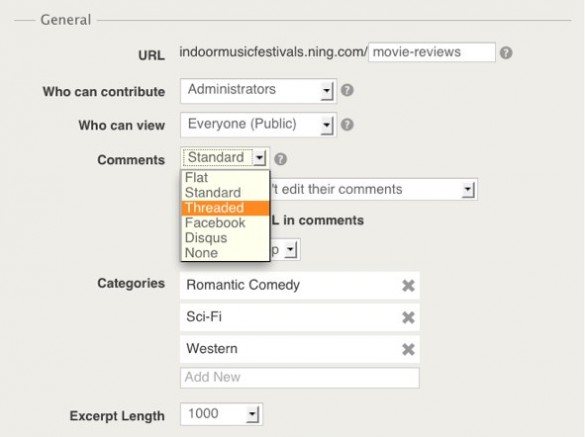 Flat:
Flat comments display in a flat chronological order, with newest or oldest comments appearing at the top, depending on which arrangement you've selected.  It is not possible to reply to a comment directly when using flat comments.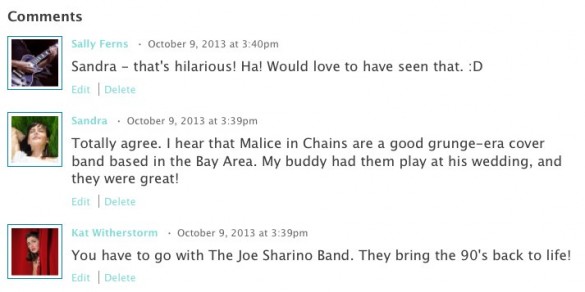 If a member wants to reply to an existing reply, and HTML is enabled for comments, your member can use the blockquote icon in the text editor toolbar.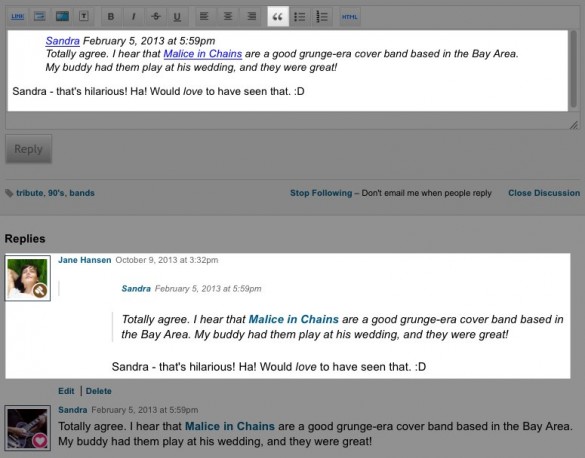 Just copy the reply, click the blockquote icon, paste in that text, hit "Enter" and then click the blockquote icon again.  Enter your reply and click the "Reply" button.
Standard:
These comments are two levels deep.  When a member adds a reply to a discussion, another member can reply to that first member directly.  Any reply to a top-level comment will appear indented.  All subsequent replies will appear directly beneath the top-level comment but will not be further indented.  Standard replies identify who someone is replying to in the comment.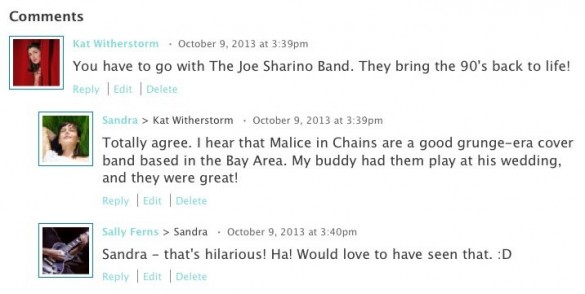 Threaded:
These comments are ten levels deep, including the top-level comment.  This means that any reply to a top-level comment will appear indented beneath it.  Replies to a child comment will appear indented beneath that comment.  The name of the comment recipient is not displayed, as the indentation indicates who the comment is addressed to.  Once ten levels of comments are reached, subsequent comments will attach to the last comment in the thread.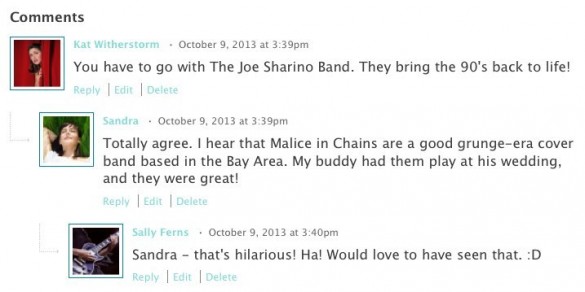 After you have chosen which type of comments to use on your feature instance, click "Save" when you're finished.  You can always come back at a later date to make changes.  Changing to a different commenting system will retain the relationship between comments.
Are you viewing your content from a mobile device?
In order to ensure that comments and content are visible, threaded comments display as standard comments when viewed on mobile devices.
You can also choose which type of comment you'd like to use with the Comment Walls you add to your features. You can add a comment wall by clicking on "Add Content" for any of your pages under Site & Pages. After going to "Add Content" select "Comment Wall" from the Content Type drop-down menu. Here, you can choose from any of the native comment styles that we provide.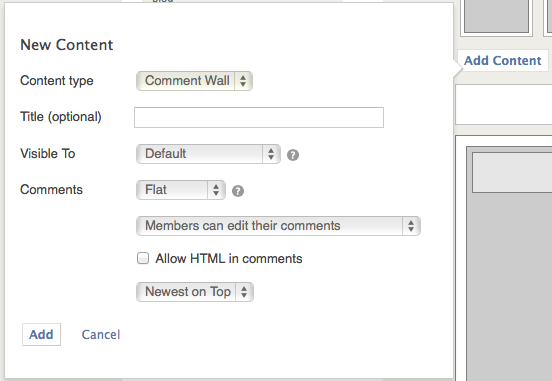 Similar Articles: