When you set up a Blog, Forum or Photo feature instance on your Ning Network, you have the option of enabling native, Disqus, or Facebook comments. Facebook comments are a great way to allow visitors of your network to comment on your network's blogs without having to sign up for membership.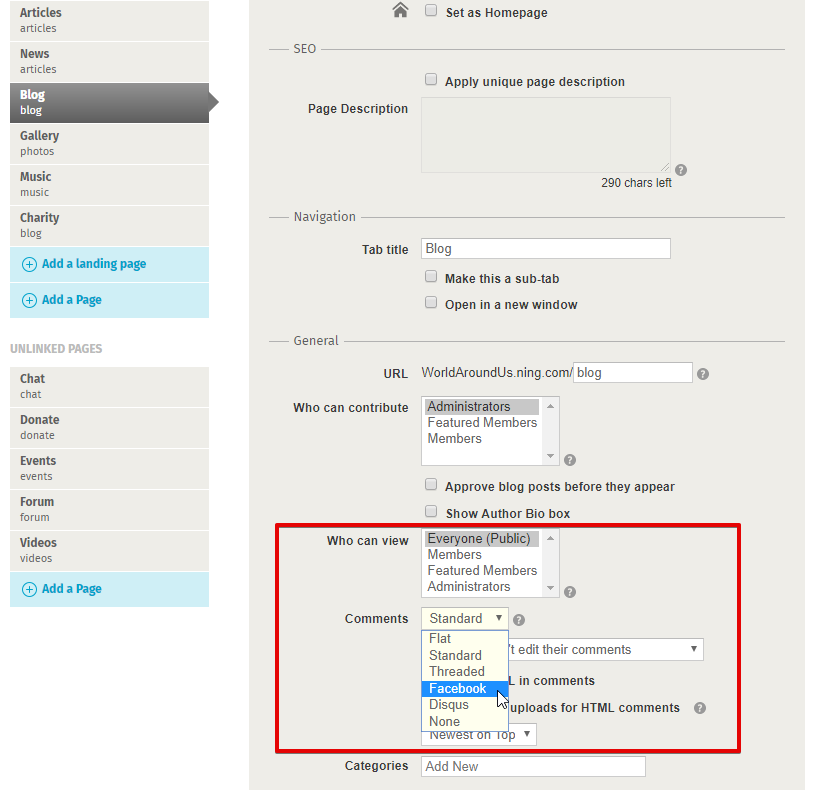 To enable Facebook comments:
Open the Social Site Manager on your Ning Network.
Select the feature instance on which you want to enable Facebook commenting. The instance must be visible to Everyone.
Select "Facebook" from the "Comments" section.
Save your changes.
Note: by enabling Facebook comments on a blog instance, native and Disqus comments will be unavailable.
Similar Articles: