How to Use YouTube Live Streaming Service for Business
General
Social Media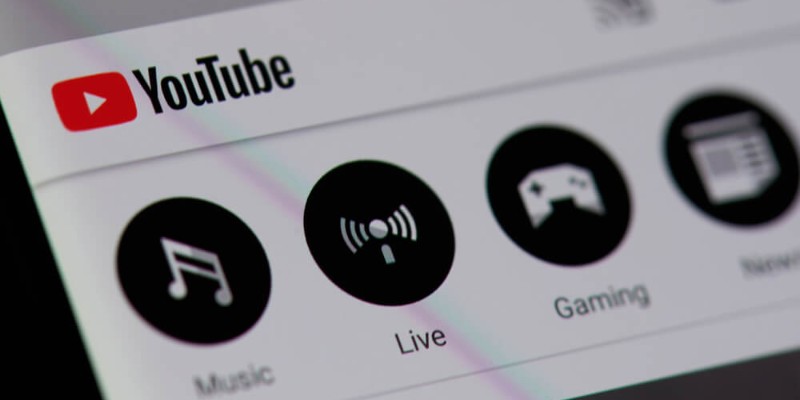 Knowing that YouTube is the second top ranking site on the web, using it for business purposes seems to be a no-brainer. Indeed, YouTube has around 1.58 billion users worldwide, and many of them visit the website every single day. With an outreach potential like that, it is one of the most powerful digital marketing channels to date. Even more so when live stream videos have become so increasingly popular these days.
YouTube has launched its service for streaming live videos back in 2012, and now it is immensely popular with marketers and content creators from all conceivable industries and niches.
It is reported that over two-thirds of all internet traffic accounts for video streaming. Live videos are attracting a wider audience year by year due to their high engagement factor and the feeling of immersion it grants. No wonder why brands have started using live stream videos to raise public awareness about themselves and promote their products. And it turns out they do it for a good reason. The study conducted by Livestream has revealed that 80% of brand audiences prefer watching a live video from a brand rather than reading a blog, while 82% would rather watch a live stream than see a branded post on social media.
What's in it for your business? A broad scope of possibilities to reach your potential customers, develop, and earn more! No matter whether you are aiming at bringing more traffic to your website or increasing sales, knowing how to grow your business with YouTube Live will help you accomplish your goals faster.
Reasons for streaming on YouTube Live
Apart from expanding your presence on the world's second largest search engine, video streaming on YouTube Live brings you a number of other benefits having a positive impact on your business.
Building trust
The more people trust you, the higher your chances are to convert them into customers. But trust doesn't come easy. You've got to work hard to earn it. This is exactly where YouTube Live can make your life much easier.
When you make live stream videos, you literally open up to your audience, let your customers, readers or subscribers into your own world. Whether you are streaming a behind-the-scenes video or showing the manufacturing process, your audience will surely appreciate your transparency. The transparency, in turn, is followed by credibility, while credibility leads to trust.
Increasing engagement
Live stream videos are great for attracting the public attention to your brand and products as they tend to captivate the audience due to the feeling of immediacy and immersion they provide. Broadcasting events live, for instance, gives your customers a chance to attend them virtually, from the comfort of their home. Even if they are coming from the other side of the planet.
What is more, people are more likely to interact with a brand while watching live videos. Facebook confirms that users leave comments to live videos ten times more often than to regular ones. Commenting during live streams makes people feel as if they were really in the middle of the action, giving them the sense of involvement and camaraderie with other viewers. You can use this factor to get constructive feedback from your target audience and increase the customer loyalty.
Delivering information
Live videos can be packed with useful information. Product reviews, news, announcements, Q&As, tutorials, etc. – all of these can be made in the form of live videos which are more engaging for viewers than many other types of content and take less time to create. For example, rather than writing a text guide on how to use a product, it is much faster and easier to stream a video where you show everything in practice.
Moreover, live videos have a raw, natural feel to them. Thanks to the element of spontaneity which is always there when you make them, people tend to enjoy these videos more than regular ones.
Providing entertainment
Streaming videos on YouTube Live is a great way to entertain your audience. Video games, concerts, interviews, sporting events, shows, etc. can all be effectively live-streamed in order to keep your viewers engaged.
Since live videos are often less scripted and always bear an element of surprise, your chances to draw people's attention with this type of content are much higher.
Expanding the outreach
Even when you're done streaming, the video you've made doesn't lose its value. You can save it and use in your further social media marketing. Live videos, in particular, are known to be extremely shareable.
Make a video on YouTube Live, then post it on your own blog or website, and proceed to other social networks. In this way, you can expose your content to the broader audience and cover all possible outreach channels to raise awareness about your brand, website, blog, etc.
How to start a YouTube Live video stream
Streaming video on YouTube Live is easy and doesn't require any special skills or technical knowledge. All you need is a computer, web-camera or mobile device with a camera (depending on what you are planning to stream), strong internet connection, and configured YouTube account.
But before you can start streaming, there are a few things to do first. Let's break them down step by step.
Verify your account
You can only begin your first streaming session after YouTube confirms that your account is legitimate for this kind of activity. The verification is done in order to prevent spam and abuse of any sort.
To verify your account, go to www.youtube.com/verify and follow the instructions. You will be asked to enter your phone number to which a verification code will be sent via SMS or voice call. This can take up to 24 hours so make sure you start the verification process in advance.
Install encoding software
You will need encoding software to convert the video and audio signal captured on your end and send it to YouTube Live so that it could be broadcasted normally to your audience.
Your choice of an encoder depends mostly on a device you are going to use for streaming. YouTube Live supports a wide array of devices and encoding software. You can find the entire list here.
Provide basic info about your live video
When your account is verified and the encoding software is set, go to YouTube Creator Studio tools and open the "Live Streaming" tab. Then, select the "Stream now" sub-tab.
Before you go live, you will have to provide the basic information about your stream. This includes:
Title

: the name of your video stream;

Description

: a summary giving viewers the basic idea about your live stream;

Category

: topic or industry your live stream refers to;

Privacy

: a setting which determines who can watch your live video.
As for the title and description, keep them short and concise yet informative enough for the viewers to understand what your video is about. By selecting the category, you specify the subject matter of your stream and make it easier for YouTube to find the right audience for it. As for the privacy setting, make sure to select "Public" to make the stream accessible for all.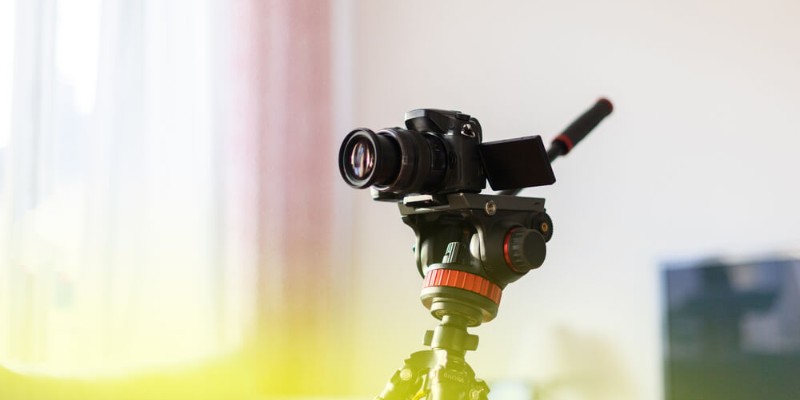 Configure the settings of your stream
The "Stream options" tab contains a set of checkboxes and radiobuttons which will help you to configure your live stream properly.
Enable DVR

: allow viewers to start watching your live stream from the very beginning if they join within 4 hours after its actual start;

Make archive unlisted when complete

: unlist the recorded video to make it inaccessible for the search;

Stream optimizations

: options allowing you to choose between normal, low, and ultra-low latency; the lower the latency, the faster user-interaction is (at the expense of the playback quality);

Added delay

: adds up to 60 seconds delay if necessary.
When finished configuring your stream, you can also add YouTube cards to appear during the playback. You can use the cards to redirect viewers to other websites, show calls-to-action and playlists, create online surveys, etc. When all is set, you are ready to stream!
How to use live video to help your business grow
Now, when you know how to start your first stream, it's time to use YouTube Live as a tool for achieving your business goals. There are many ways to make use of live videos for business purposes. Here are the most effective of them.
Streaming events
What kinds of events are the most common in your industry? Concerts, seminars, conferences, trade shows? Whatever it is, there's no better occasion to stream a live video than an engaging event, big or small.
Streaming events live allows you to get in front of viewers' eyes more frequently. This results in higher awareness about your brand, website, blog, YouTube channel, etc. People love attending brand events, albeit remotely, because it gives them the sense of participation in the life of a brand they like following. On your part, streaming an event is a great way to show your openness and honesty in regard to your customers or followers. The more often you demonstrate your readiness to involve customers in the company's internal affairs, the more credibility and trust you will earn.
Demonstrating products live
Product reviews and close-ups are immensely popular these days. The moment you decide to make a purchase, you google it and probably watch a couple of product reviews, don't you? Well, most people do.
So if you sell something specific, making live videos demonstrating your products every now and again is a good idea to keep your brand awareness high and provide customers with a first-hand look at your goods.
Not only are live videos great for your self-promotion, but they are also extremely useful for your customers. You may choose to make a data-rich live video (e.g., tutorial, guide, review, etc.) where you overview the main characteristics of your product and show how to use it in practice. In this way, you will both entertain and educate your customers.
Another great option allowing you to build hype around your brand is to stream demos of yet unreleased products. These videos attract lots of attention because they give your audience an exclusive glimpse on the goods that are yet to hit the market. Generating positive excitement in that way prepares the favorable ground for your future sales.
Sharing exclusive content
What can be more enticing for your audience than the unique content they will never find elsewhere? Giving people access to exclusive materials is an amazingly effective way of keeping them engaged.
In this sense, behind-the-scenes videos are particularly effective. It is reported that 87% of audiences are drawn to this form of content because it grants them the feeling of exclusiveness and offers a unique chance to take a peek at the inside of your company, way of life, business, etc.
If you approach behind-the-scenes content creatively, there are plenty of opportunities for you to explore in terms of live streaming. Depending on your industry, you can capture videos of the manufacturing process, your own or your staff's daily routine, behind-the-scenes action during special events, etc. This will not only entertain your audience but may also improve trust and customer loyalty.
Providing customer service
Another way of using YouTube Live is offering your customers personalized care in resolving any issues they might encounter while using your products or services. A live stream can prove much more informative than an email or phone call from your customer support representative. For example, when showing something is more effective than explaining in words, e.g., installing a spare part, working with the instrument, assembling furniture, etc.
A live video can answer many questions arising on the customer's end while creating engagement at the same time, which, in turn, makes your content more valuable.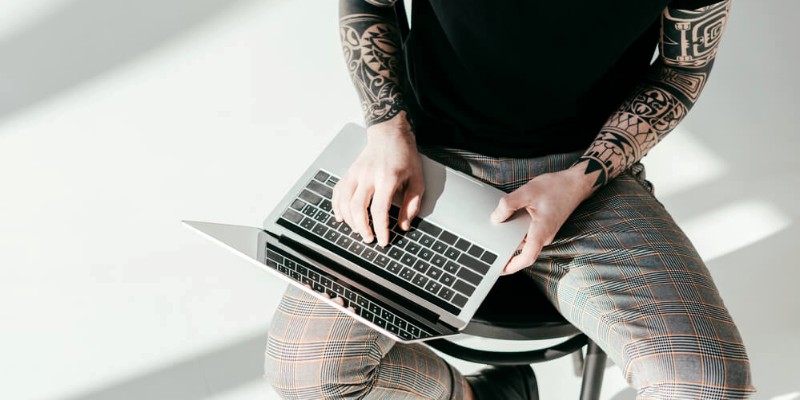 Answering questions live
Launching a Q&A session on YouTube Live is a very simple and effective way of drawing your customers' attention and answering the questions they are most concerned with.
Thanks to the possibility of streaming video and communicating online with viewers at the same time, you can provide your audience with the information they require quickly and efficiently. No need to create time-consuming manuals and text guides. Just start streaming, read viewers' questions in the form of live comments, and answer them as you go along.
This type of content is both engaging and informative. Moreover, demonstrating your readiness to answer any questions live, you show customers that you care about them and value their opinion. Besides, during the Q&A session, you can get lots of useful feedback by interacting directly with your audience.
Delivering news, updates, and announcements
There's no better way of bringing breaking news to your audience than streaming them live right from the scene of action. Not only is it the fastest way of letting viewers know about the hottest events, but also the most engaging one! After all, you let your audience feel as if they were in the middle of the action themselves.
The same goes for updates and announcements. Live videos create the sense of urgency and immediateness. Use this to your advantage to amplify your message and emphasize its importance.
Conclusion
YouTube Live is a great tool for self-promotion and outreach. With the growing public interest to live videos, making streaming a part of your marketing strategy is simply a must if you want to keep up with trends and be able to withstand the competition.
There are plenty of ways to use YouTube Live for business purposes. You just need to be creative and consistent. Showcase your products, share behind-the-scenes videos, live-stream events, be the first to deliver fresh news to your audience, and answer their questions in the real-time! With the right approach, video streaming will soon become an essential part of your marketing.
---