What It Takes to Become a Social Media Consultant
General
Social Media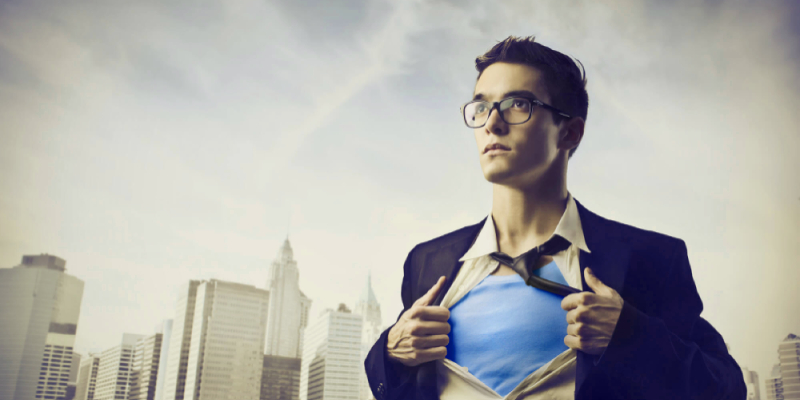 Only ten years ago, a job as a social media consultant was simply nonexistent, pretty much as the term 'social media marketing'. Today, however, almost every forward-thinking company has at least one account on social media, as well as a qualified specialist who helps to optimize the SMM performance.
It's no secret that social networks are great platforms for establishing the dialogue between a brand and its potential customers. The job of a social media consultant is to make this dialogue happen, and most importantly, lead to the tangible results, whether it is boosting sales, increasing website traffic, getting more exposure, etc.
Reportedly, 95% of internet users in the age of 18-34 are likely to follow a brand on social media. No wonder that social media consultants are in high demand these days. But the high demand brings about severe competition. So if you've been contemplating the idea of becoming a freelance social media consultant, there are a few things you should consider before dedicating yourself to the job.
What does it take to become a successful social media consultant? What kind of skills and knowledge should one possess? And what questions should you ask yourself to figure out whether you are a good fit for the job? We will try to find out in this article.
Who is a social media consultant?
A social media consultant is a person who helps a brand establish its presence on social networks, come up with the right development strategies, and consequently, maximize the performance of social media marketing. Such a person is usually entrusted with a brand's most valued assets: its reputation and public image.
The goals which are often set for social media consultants include but are not limited to:
Growing the number of followers on social networks;

Helping generate more website traffic;

Raising communication standards;

Boosting conversions;

Enhancing public relations;

Raising brand awareness;

Generating leads;

Creating and curating content;

Increasing brand recognition and audience engagement;

Ensuring customer trust and loyalty, etc.
As all these objectives can be accomplished through social media (at least to a certain degree), a specialist must know how exactly it can be done. However, it is worth mentioning that the work of a social media consultant may not have a direct effect on the number of clients, but it helps to shape the brand image in the global information space.
What should a social media consultant be able to do?
The practical skills one must possess in order to become a successful social media consultant are very diverse and often overlap with those required from specialists in other fields, including content creators, SEO experts, analysts, digital marketers, and of course, social media managers.
The scope of responsibilities and services you can offer to your clients depends on your expertise and experience, but most employers will expect you to carry out the following tasks:
Write literate and engaging texts;

Search, create, and edit visual content (both photos and videos);

Create promotion campaigns, advertisements, contests, giveaways, etc. to keep the audience highly engaged;

Allocating tasks to other specialists;

Encourage and maintain communication with followers;

Planning and scheduling content for several days, weeks or even months in advance;

Apply marketing knowledge and skills in practice;

Calculate statistics and analyze the effectiveness of chosen strategies, measure the indicators of growth and audience engagement.
Which soft skills should a social media consultant possess?
Along with the professional skills mentioned above, a social media consultant should also be ready to demonstrate an array of soft skills typically associated with the job. These include:
Sociability;

Creativity;

Proactivity;

Analytical mindset;

Good sense of humor;

Positive attitude toward people;

Leadership skills;

Aptitude for learning;

Rational time management.
Apparently, if you aspire to become a self-employed social media consultant, you also need to be enterprising enough to run your own business and disciplined so you can meet the required deadlines.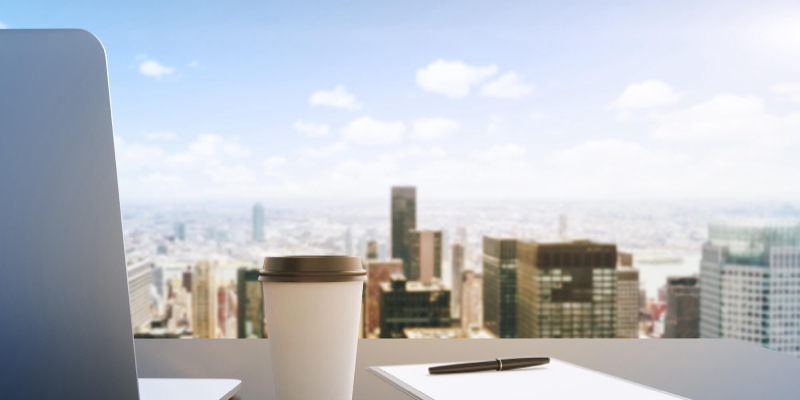 Where to get educated as a social media consultant?
The official education in the field of social media marketing doesn't exist at the moment, but if you're serious about getting a real professional edge, it is a good idea to start with getting higher education at faculties of marketing, PR or journalism and then explore the possibilities of self-education which are widely available on the Internet today.
Also, a great number of IT companies, colleges, and universities offer comprehensive courses on social media marketing which will help you learn many tricks of the trade in just a few months (or even days).
Tips for a beginner social media consultant
If you think social media consulting is exactly what you were made for, and your professional and personal skills are on point, perhaps it's worth taking a shot at it. Here are a few tips to consider before you dive in.
Make sure your personal social accounts are taken care of
The first thing your potential employers will do to figure out whether you are a suitable candidate for the position is how good your own social accounts are. You know how important the first impression is. So make sure your account is updated, has regular posts, and boasts a substantial number of followers.
Along with well-managed social accounts, it is a good idea to have one more ace up your sleeve. Nothing talks better of you as a professional than a good-looking website providing the information about you, your services, former clients, pricing, etc.
Do your homework
When you apply for a job as a social media consultant, information is your best friend. The company will expect you to know and understand its product, audience, and values. In-depth research will give you a competitive edge and help you figure out what exactly you are going to work with.
Grow your portfolio gradually
Even if you are totally confident in your skills, do not expect big brands and reputable companies to queue up to hire you the moment you show up. You will have to establish your authority and build your reputation step by step before taking up more serious and lucrative jobs. Therefore, don't neglect seemingly small projects as you're starting out. These will make a solid foundation for your future undertakings.
Master a couple of SMM tools
There are plenty of software tools today that make the job of a social media expert more effective and convenient. You can find tools for social media management, content creation and scheduling, SEO audit, analytics, etc. Pick those that suit you best and leverage them to achieve better results.
Focus on one thing or diversify your skills
Depending on your expertise, you may want to either specialize in one particular niche or go for multiple industries. The same goes for social platforms. You can either choose just one social network to specialize in or work with all of them. Just remember that the narrower your focus is, the fewer job options will be available to you. However, the broader your scope is, the harder it will be for you to get really good at what you do. So finding the middle ground is the key.
Specify your services upfront
Social media consulting encompasses a wide variety of tasks and activities. Which of them you are going to attend to is up to you though. Whether you want to deal with everything on your own, including content creation, managing social accounts, communicating with followers, etc., or just help brands to develop a general social media strategy, it is important to outline the scope of your competence at the outset. However, this doesn't mean you can't take up more responsibilities as you go along.
Conclusion
To become a successful social media consultant, you will require both the knowledge in social media marketing and a set of personal skills that will allow you to tackle all the challenges the job entails. Furthermore, you will need to know what software solutions can optimize your work and be able to use them proficiently.
Do you have everything it takes? Then maybe it's time to try yourself in the role of a social media consultant.
---