The Best Time to Post on Social Networks: How to Ensure Your Posts Get Seen
Social Media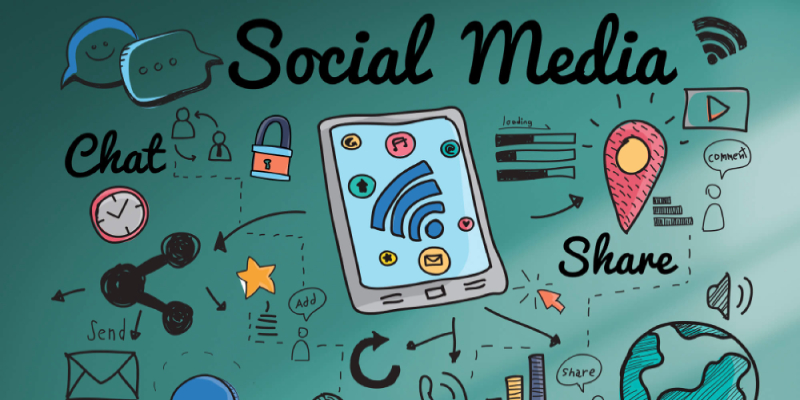 It's no secret that social media users make a tidbit for businesses of all scales. This is why social networks are considered to be one of the most effective digital marketing channels. After all, there are 3.196 billion people out there who actively use social media for various purposes. It's as much as 42% of the global population! And the figure is growing by 13% on a year-by-year basis.
No matter whether you are promoting a physical product or content (for example, your own blog or website), posting on social media should be the essential part of your marketing efforts. But how to make sure your posts are seen by the public rather than wasted together with your precious time and hard work invested in them?
The key to successful promotion on social media is undeniably content. The more interesting, relevant, engaging, memorable, and consistent your content is, the larger following (and consequently, the more potential customers) you will attract. However, things are a bit more complicated than that.
One of the most important factors influencing the effectiveness of your social media marketing is the time when you publish your posts. So if you spend countless hours on creating quality content to post on social networks, and yet there's no clear evidence that it actually brings benefits to your business, perhaps it's worth reconsidering your posting times. This article will help you figure out what's the best time to post on social media and how to optimize your social media marketing.
Why posting time matters
When you post something on social networks like Facebook or Instagram, you want your content to reach as many eyes as possible. But to achieve this goal, you need to know when your audience is active online and when they expect new content from you.
In order to maximize the effectiveness of your social media posts, it is vital to keep several factors in mind, including:
Your target audience (its demographics, interests, goals, online behavior and habits);
The topic and format of your posts;
The industry you're working in;
Time zones to which your followers belong;
The social network you post on.
In other words, if you share professional insights on weekends, for instance, when most people have their leisure time, your content will most likely go unnoticed.
Obviously, the best time for posting on social media is when your target audience is online. For each brand, subject matter or industry, the optimal posting times may vary greatly. Furthermore, different social networks offer the best coverage and efficiency at different times.
The best time to post on Facebook
Facebook is the largest social platform in the world with as many as 2.23 billion monthly active users. Knowing when to post on Facebook is critical for your social media marketing.
Most studies confirm that the ultimate coverage on Facebook can be achieved on

Wednesday at 3 pm

. So if your content is highly informational, educational or business-related, this is the best time to reach your target audience on a working day.
Generally, it is better to post on Facebook

during working hours from 1pm to 4 pm

because office employees tend to access Facebook from their office computers.
The audience engagement on Facebook is at its highest on weekends. So if you're going to delight your followers with some entertaining content, it makes sense to post it

between noon and 1 pm on Saturday or Sunday

. Thursdays and Fridays are also good for this purpose.
Posting on Facebook is considered to be

not worthwhile on Tuesdays

.
The best time to post on YouTube
YouTube is the second largest social network following Facebook and boasting over 1.9 billion monthly users. So if you want your video content to be noticed, be ready to deliver it timely.
It is reported

that the optimal days for posting on YouTube are

Thursday, Friday, and Saturday

. This is mainly because most YouTube users come to the platform for entertainment, and the amount of their free time tends to increase toward the end of the week and up until Sunday on which the engagement level is gradually dwindling.
The best time to post a video on YouTube during working days is

between noon and 4 pm

. Most viewers watch videos after lunch, therefore, this is the most appropriate time to upload your video content.
If you decide to release a video on weekend, the best time for it is

from 9 am to 11 am

.
The best time to post on Instagram
Instagram is the third largest social network after YouTube and is the most popular image-sharing platform in the world. Its user base consists of 1 billion monthly active users and is constantly growing. To give your visual content maximum exposure on the social network, consider the following:
Instagram users are usually active throughout the entire week, but the best days for posting on the platform are

Monday, Wednesday, and Thursday

. Wednesdays are characterized by the highest engagement rates.
Since Instagram was initially developed as a mobile application, most users access the platform from smartphones. They are rarely active during the working hours and prefer checking out Instagram posts off work. Therefore, the best times for posting on the social network are

from 11 am to 1 pm

(during the lunch time), or in the evening

from 7 pm to 9 pm

.
Sunday is the worst day for posting

. But if you decide to post on this day, do it at around 5 pm.
The best time to post on Twitter
With 336 million monthly users worldwide, Twitter is one of the most popular social networks among people who prefer exchanging brief messages. These messages remain visible for a very limited period of time. Due to this peculiarity, Twitter dictates its own rules in respect to posting times:
Since Twitter posts are very short-lived, posting on the platform should take place

when your target audience is online

. So the best posting time on Twitter for your specific brand can be identified by figuring out when your followers usually check your posts. Tools like

Audiense

can help you with this task.
Generally,

Twitter users are active on working days

, especially on

Wednesdays

. On weekends, the engagement level goes down starting from Friday afternoon.
The best time to reach out to your Twitter audience from Monday to Friday is before, during, and after lunch. Ideally,

between noon and 1 pm.
The best time to post on Pinterest
Attracting over 200 million active users monthly, Pinterest is known to be increasingly popular among women. Pretty much like Instagram, Pinterest is also an image-heavy social platform.
On working days, Pinterest appears to be not so frequently visited altogether. So it is best to

avoid posting anything from Monday to Thursday

.
Your Pinterest posts will most likely reach your audience on weekends. The platform demonstrates high attendance rates starting

from Friday afternoon (around 3 pm) and up until Saturday night

. Sunday is the worst day for posting.
The best posting time on Pinterest is

Saturday evening, from 8 pm to 11 pm

.
The best time to post on LinkedIn
While being not as widely used for marketing purposes as other social media, LinkedIn may nevertheless be worthy of your time and efforts, especially if you promote products, services or content for professionals.
Since LinkedIn is used predominantly for professional purposes, it is advised to schedule your posts for working days. Your posts may attain the best results in the middle of the week, on

Tuesday, Wednesday, and Thursday

.
The best times for posting on LinkedIn are

morning commute (7:30-8:30 am), lunch (12-1 pm), and evening commute (5-6 pm)

.
Tuesday 10-11 am

is also considered a good posting time on LinkedIn.
Final tips
Apparently, the best time for posting depends largely on a platform you choose for your social media marketing, as well as your industry and the time zone in which your target audience is located. To get the most out of your social posts, take into account the recommendations offered in this article and make sure you do the following:
Keep working toward the improvement of your content;
Release new content consistently;
Ensure the best visual performance of posts to grasp people's attention effectively;
Continue to experiment and try different times to post your content in order to find out what strategy fits your particular business.
---