With Ning 3.0, you can choose which type of members can contribute content to a given page. To set your page contribution permissions, head to the Site & Pages section of your Social Site Manager. Choose a page and set the option for Who Can Contribute.
This setting will only appear for features where members can contribute. The following page types will not have this option available since they can only be edited by administrators or they cannot be edited at all: Custom Page, Members, URL, and Social Channel.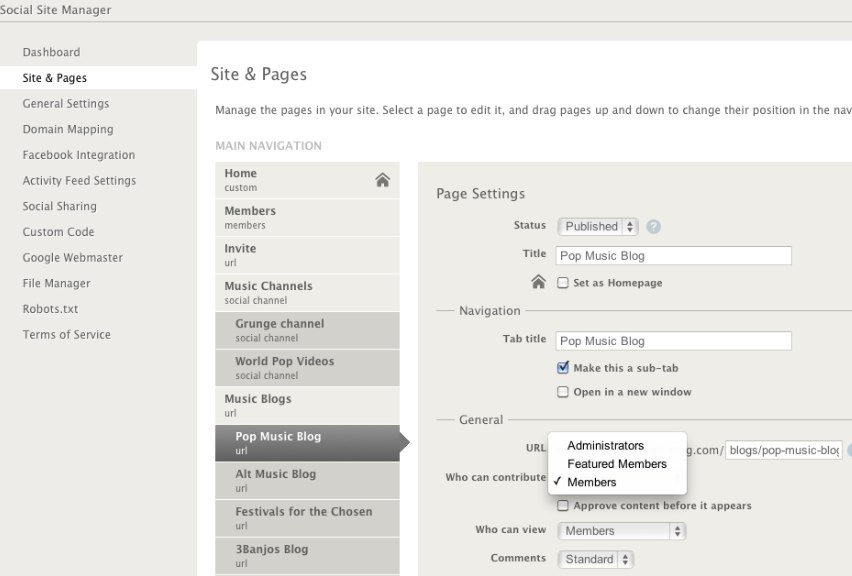 You can set the contribution permissions for Photos, Forum or Blog page types. You'll see the option to limit contributions to the following:
Members: Any member can add new content to this page.
Featured Members: Only featured members can add content.
Administrators: Only administrators can add content to this page.
You can change the contribution settings for each page at any time.
Similar Articles: