When you have just created a Ning Network but have not yet created any pages, you may find that you encounter a "Network Offline" page. This is what will display before any pages have been added to your network.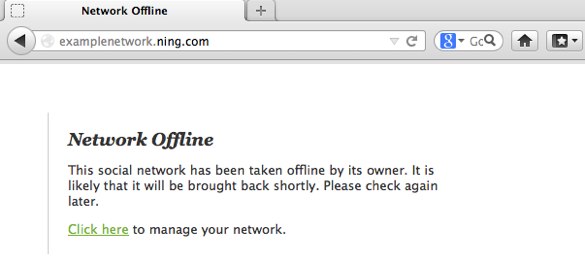 If all pages on your network in the Site & Pages manager have been saved as drafts, this is also the page that members and non-members will see when visiting your network.
If you would like to prevent this message from displaying on your network, head over to your Site & Pages manager and add a page to the network. Set its status to "Published" and save your changes.
If you are not yet ready to take your network online, you can always go back and publish pages in the Site & Pages manager at any time.
Similar Articles: