As the Network Creator, you and your administrators have the ability to determine whether or not members can send private messages to each other.  To manage messaging on your network, click on the green administrative toolbar and select the member icon.  Click on "Settings".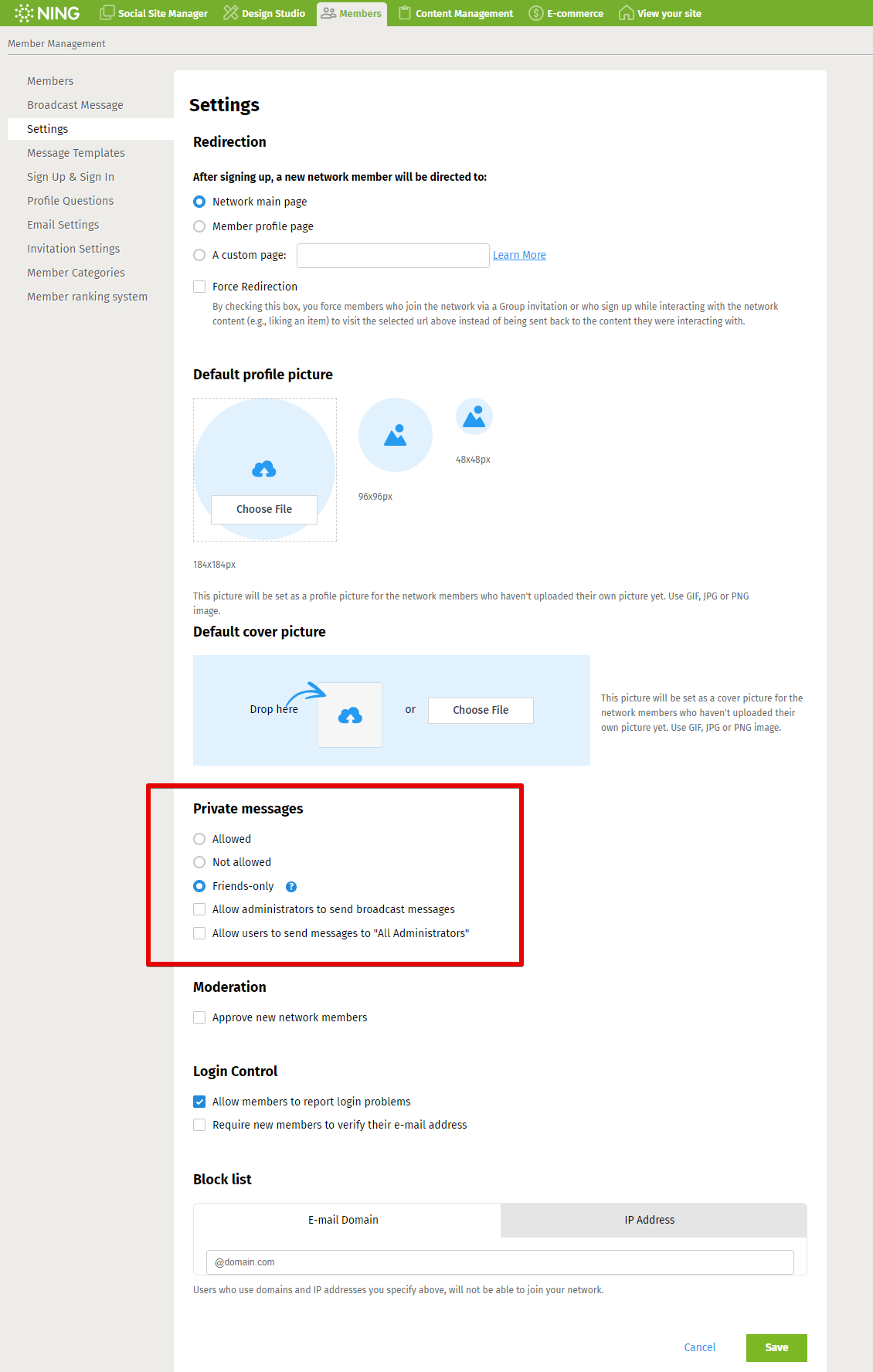 From this page, you can choose between the following three options in the Messaging section:
Not allowed – Members cannot send private messages to other members on the network
Friends Only – Members can send private messages to their friends on the network
Allowed – Members can send private messages to any other member on the network
If messaging options are disabled, please note that this will also prevent Network Creators and administrators from sending private messages to members on the network. In order to retain that ability, you'll want to select the Friends Only or Open options.
If the ability to report login problems is enabled, then members can still use the "Report an Issue" link to reach out to the administrators of the network, regardless of the private messaging option selected.  This setting can be found on the Member Settings page, as well.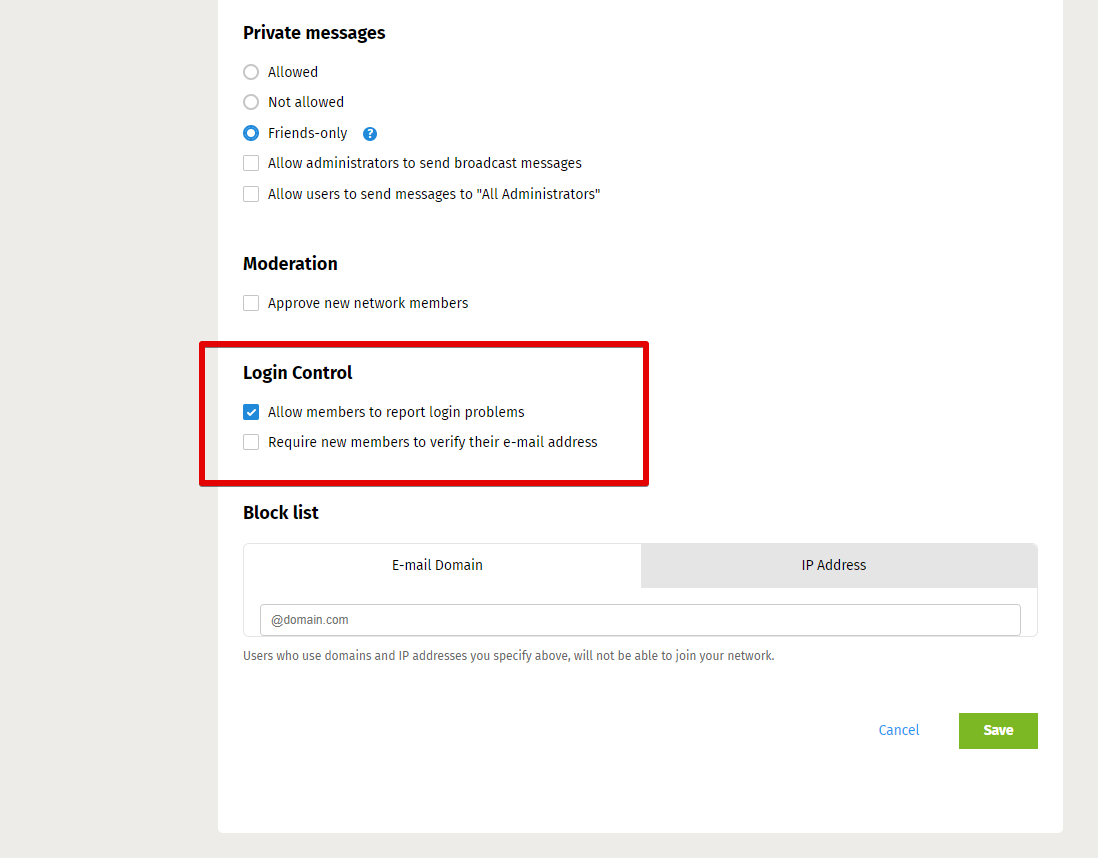 Members see this on the network at the bottom of the page.

Members also have the ability to comment on others' comment walls, and can communicate with each other by commenting or replying on content added to the network.
Similar Articles: