Ning Networks are all about the relationships you make with other members. Your Ning Network comes with the features to allow you to send Friend Requests, manage your Received Friend Requests, view your list of friends, and even message your friends.  Depending on your network's settings, you may even be able to send messages to other members on the network.
Send a Friend Request
If you find someone on your Ning Network you'd like to send private messages to or whom you'd like to invite to your groups, you'll need to be friends with them first.
You can add them as your friend by going to their profile page. Click on the "Add as Friend" link under their profile photo. A confirmation window will pop up. If you'd like to add a note to your friend request, click the "Add a personal message" link. Some people don't feel comfortable accepting friend requests from people they don't know, so this is a great way to let them know how you might know each other or why you'd like to be friends. Once you click "Send," they'll receive a notification that you'd like to be friends with them.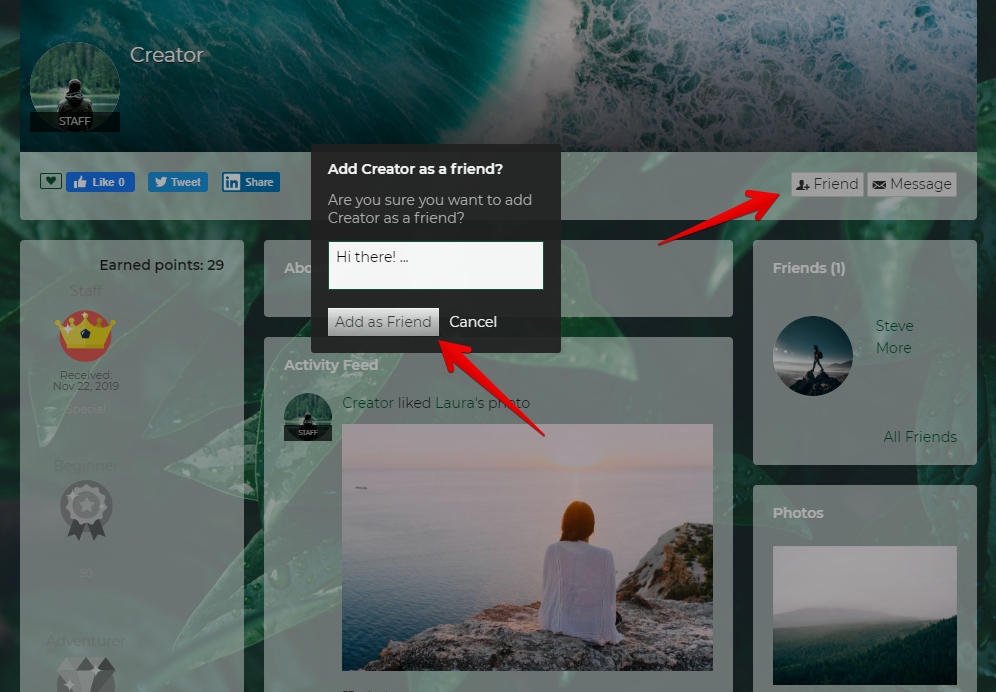 There is no limit to the number of pending friend requests you can have on Ning 3.0 Networks.
View Your Friend Requests
When someone sends you a friend request, you'll receive an email notification that they've done so. You'll also be alerted when you sign in to the Ning Network itself. At the top of the network next to your name and the "Sign Out" link, you'll see how many pending friend requests you have. To view who has requested to be your friend, click on this link to see a pop-up of pending friend requests, or you can click to view all pending friend requests on the Friend Requests page.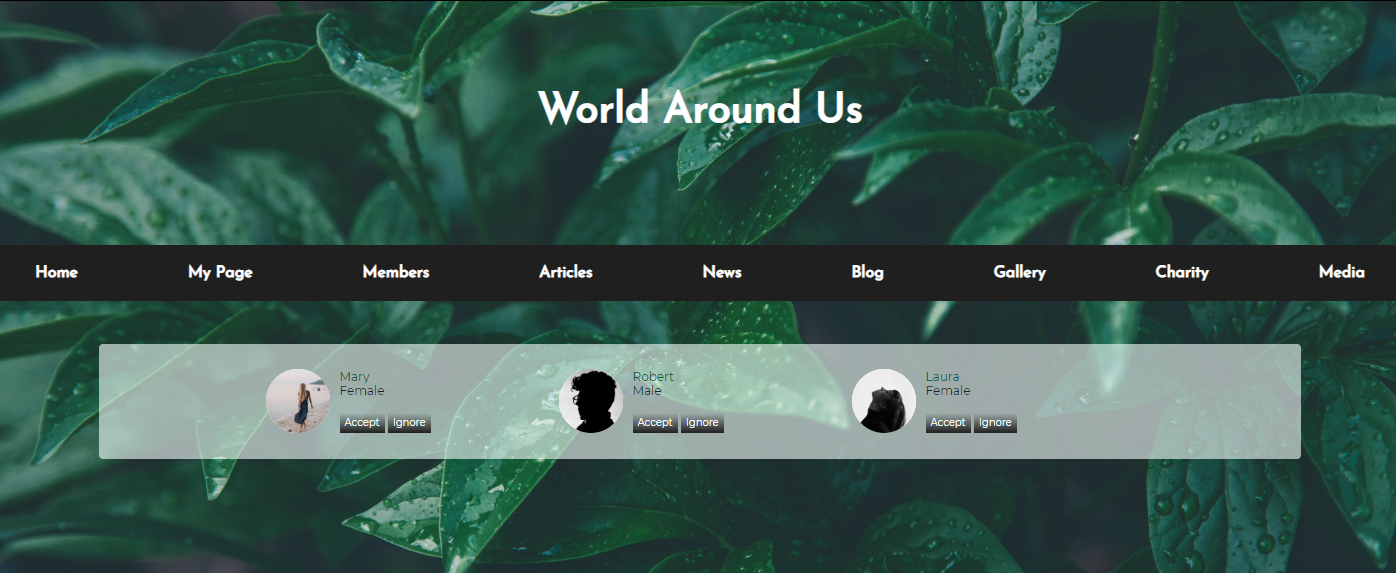 You can also access this page on your network by going to http://yournetwork.ning.com/my/friendRequests (be sure to replace yournetwork with your network's subdomain).
On this page, you will see the name and profile photo of each member who has requested to be your friend. You can click on the name or profile photo to view their profile page. If they've sent you a message along with the friend request, that message won't display on this page, but you will see it in the email notification you received from them.
You can choose to accept or ignore these friend requests.
You can also withdraw any friend requests you've sent to others.  To do that, just head to their profile page and click on the clock icon or "Cancel" link that appears beneath their profile photo.
View Your Friends
To see the list of everyone you're friends with on a Ning Network, head to your profile page and click on the Friends tab beneath your profile and cover photo.  You can also from here click on the "All Friends" link . You'll be taken to a page listing all of your friends on this network.  From the Members page, you will see a My Friends submenu item.  That will take you to this same page.
Message Your Friends
If this feature has been enabled on your network, you can send a private message to anyone you're friends with – or to a group of people you're friends with. Just click the envelope icon in the Ning bar at the top of the page, then click on the "+" button.  Type in the name or email address to bring up the friends you'd like to invite.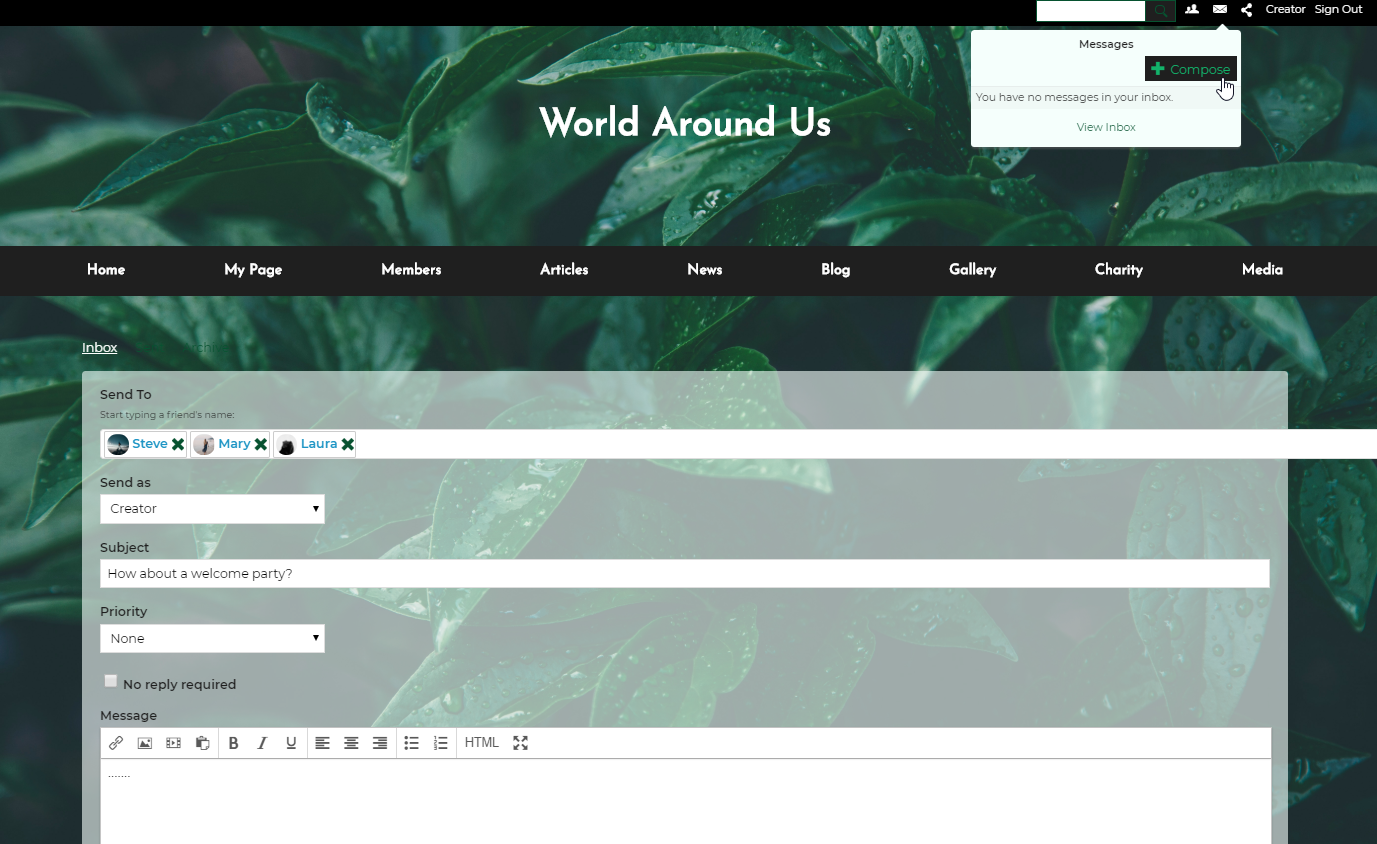 If your Network Creator or administrators have additionally extended permissions with private messaging, you may even be able to send messages to members on the network even if you are not yet friends.
Along with sending your friends personal messages, you can also send them invites to any group you belong
Similar Articles: