If a network has enabled the private messaging feature, you can send private messages to friends (or any member) of a Ning Network. You can also exchange private messages with the Network Creator and administrators of the Ning Network.
To send a private message, click the envelope in the upper right corner of the screen after you've signed in. Click the + sign to begin composing a message.
Begin typing a friend's name (or any member, if this setting is enabled) in the "Send to" field, and the rest of their name will be filled in automatically. Once you're ready, click "Send" to send the message to the member(s) you have selected.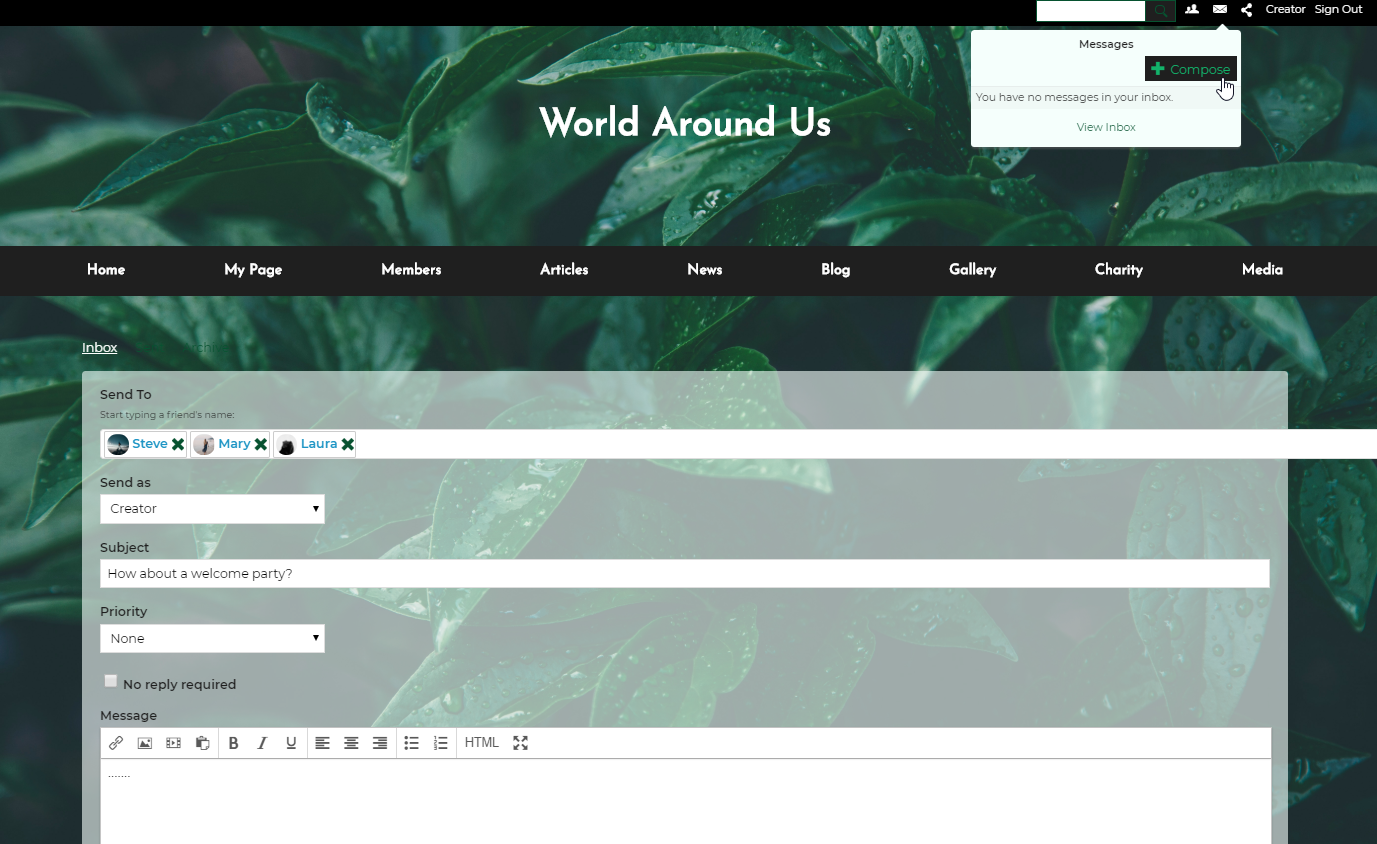 You can also click the envelope icon on a member's profile page to send them a private message.
For networks where the Network Creator has enabled members to send a private message to anyone else on the network, members can individually block someone if they don't want to receive messages from them.  Click on the "Block Messages" button that appears when you are viewing a message from someone in your inbox.  You'll be prompted to confirm this action.  Click "OK" to block all future messages from this person.

Members who have been blocked by another member won't see anything on their end.  If you change your mind later, go back to the last message from the person you blocked, and click the "Unblock Messages" button.
Similar Articles: