You can manage your Advanced Search parameters in the Profile Questions section of the Members page. To activate the desired search parameter, check the Add to Advanced Search box in the corresponding question block.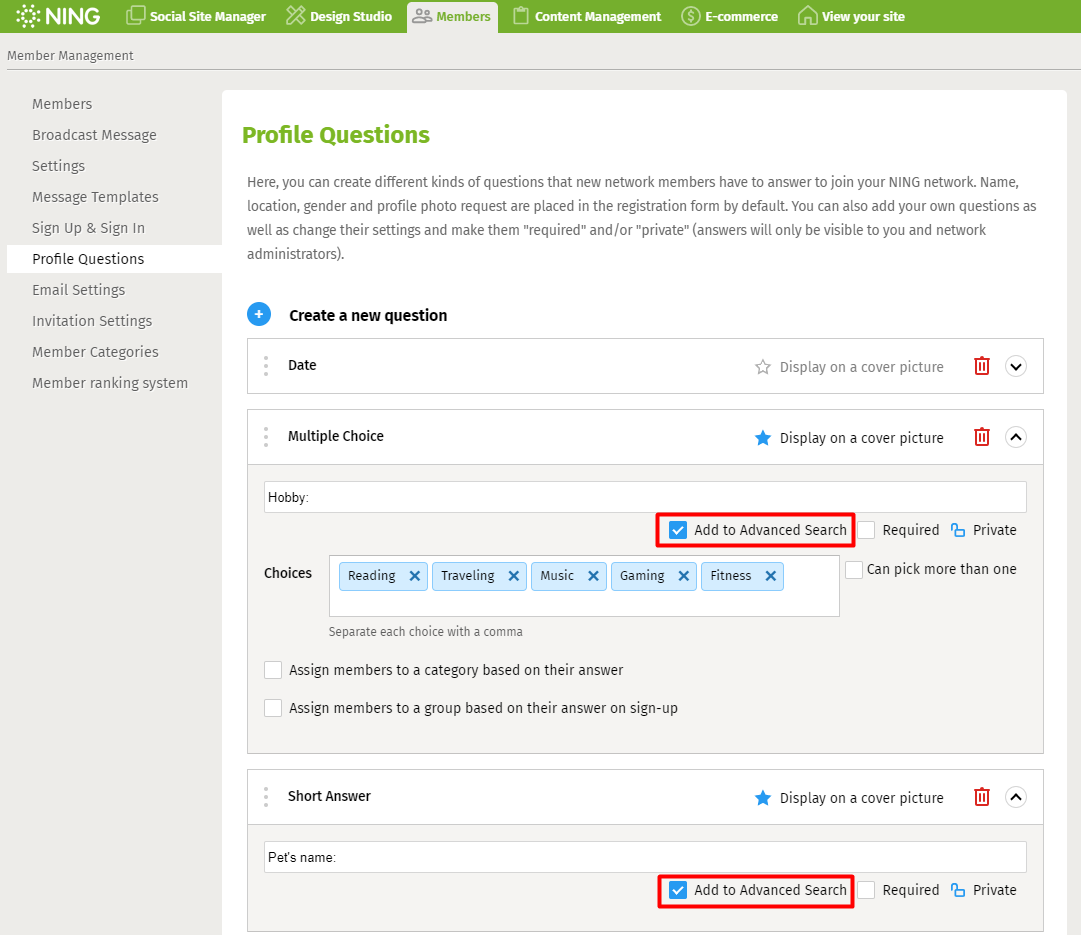 Here you can also define which answers to the profile questions will be displayed on profile page covers and member cards shown in the Advanced Search results. To do this, toggle the "Display on a cover picture" parameter on in the corresponding question block (no more than thee).
Check the Allow searching members by their age box in the Member Age section of the Sign Up & Sign In page to enable the search by age.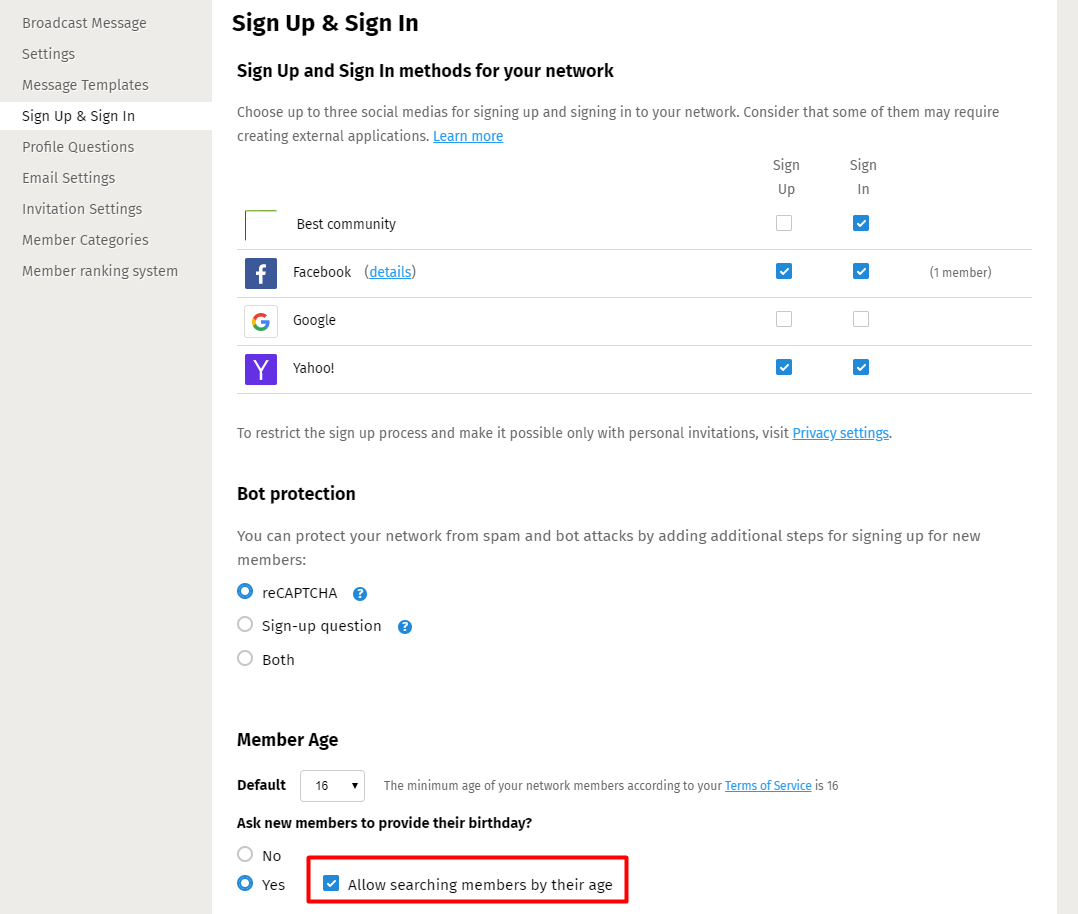 If you enable the search by at least one parameter, then the Advanced Search link will appear on the Members page.
Follow this link to access the Advanced search page.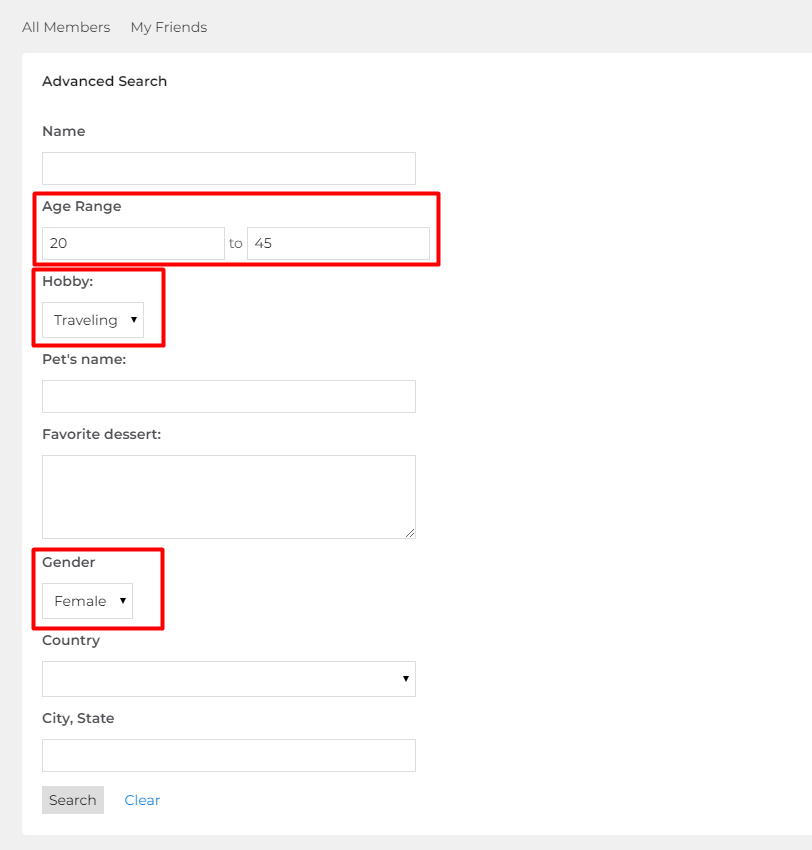 Here you can fill in the required search parameters and click Search.
The matching user profiles will show up in the search results.

You can also go back to adjust the search criteria by clicking Modify Your Search.
Please note that gender, age, and date of birth displayed on the profile card in the search results depend on the user's profile settings.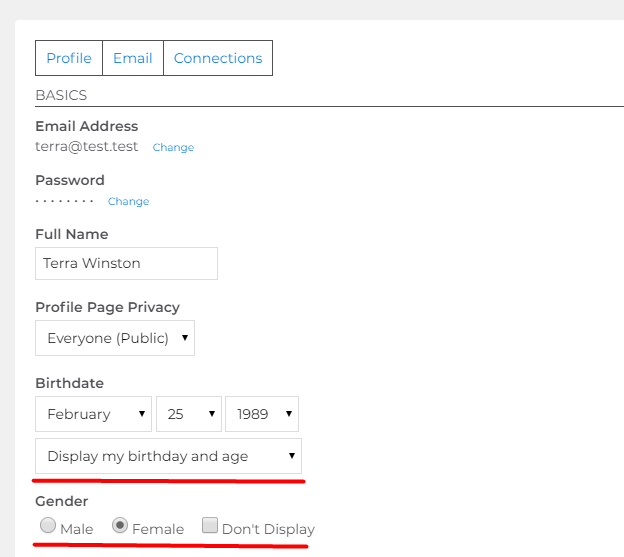 Also, these settings determine the information displayed on the user profile page.

Similar Articles: