When adding or editing a Blog page to your network via the Social Site Builder, you'll be able to specify categories that posts fall into. After you've chosen the other page details, start typing in the "Categories" text field to add new categories. Click into subsequent boxes if you'd like to add more than one category and click the "X" icon to remove any you don't need.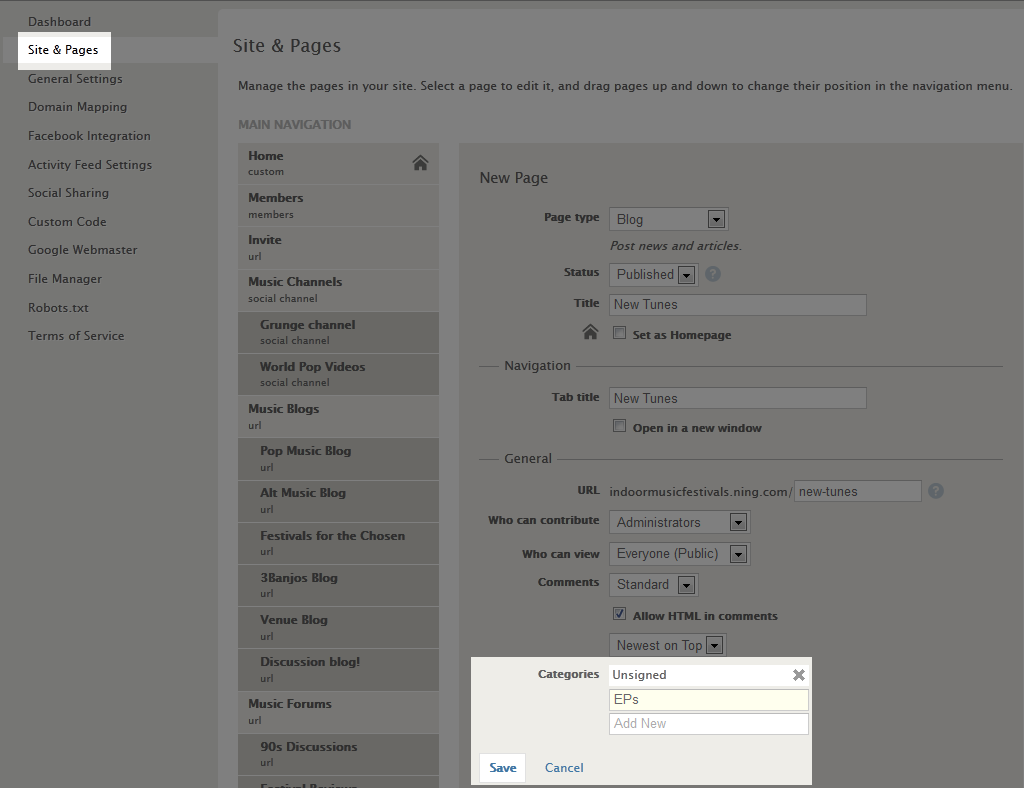 Once your categories are saved, you'll see them when adding a new blog post. Click on a category to select it, or use the Shift or Control (Command for Macs) keys with a click to select multiple.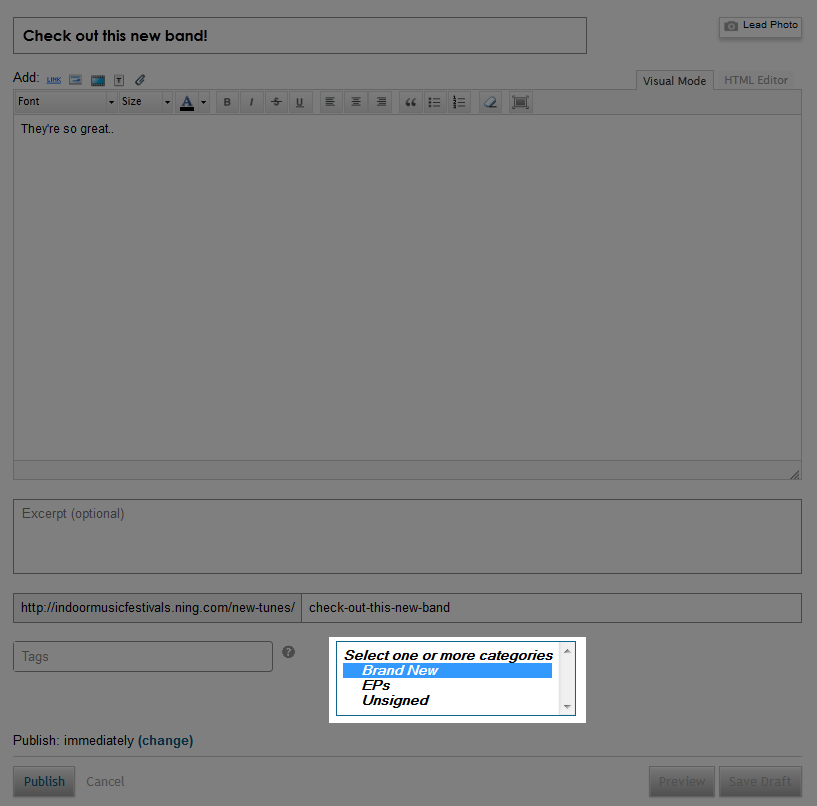 Clicking on a category in the header section of a blog listing page will take you to all blog posts in that category. Don't worry if you don't see the header of a new category appear right away, it will appear when a categorized blog is posted.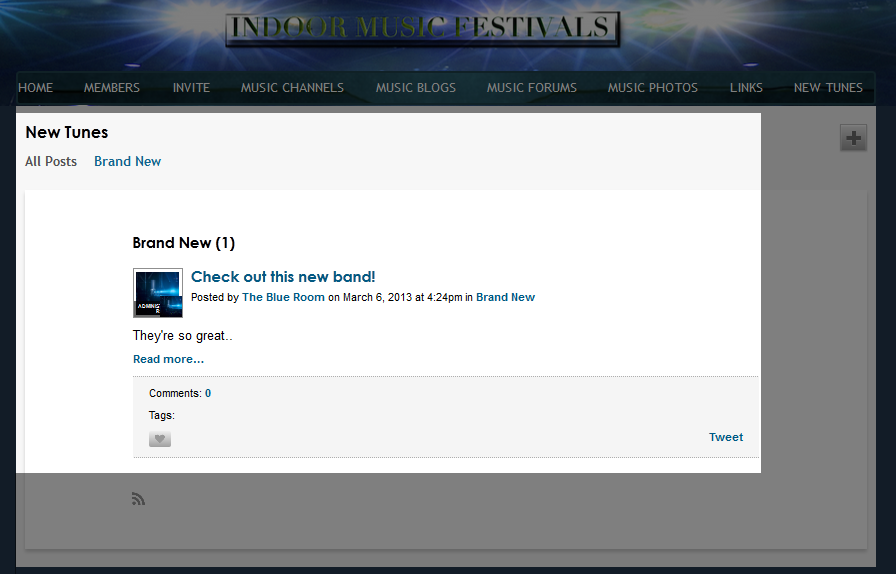 You can always head back to the Social Site Builder to add or remove categories. Removing a category won't delete existing blog posts, but will remove the category from the header of the blog.
Let's start create a blog with Ning.
Similar Articles: