Create a wedding website your guests will appreciate
Wedding celebrations have hardly changed in the recent years, but there are new trends that become common due to the dominant role of the internet. One of them is creating websites dedicated to weddings.
A Wedding website is basically a digital replacement for traditional physical invitation letters. However, there's much more to wedding websites than it might seem at the first glance. Not only do they serve as invitations, but provide valuable information about the event, create a proper mood, and make it easier for guests to prepare for the occasion. Moreover, a bridal website can be a real lifesaver for a young couple as it allows to save time and gather all the important information in one place, so there's no need to contact every guest individually to share the same details.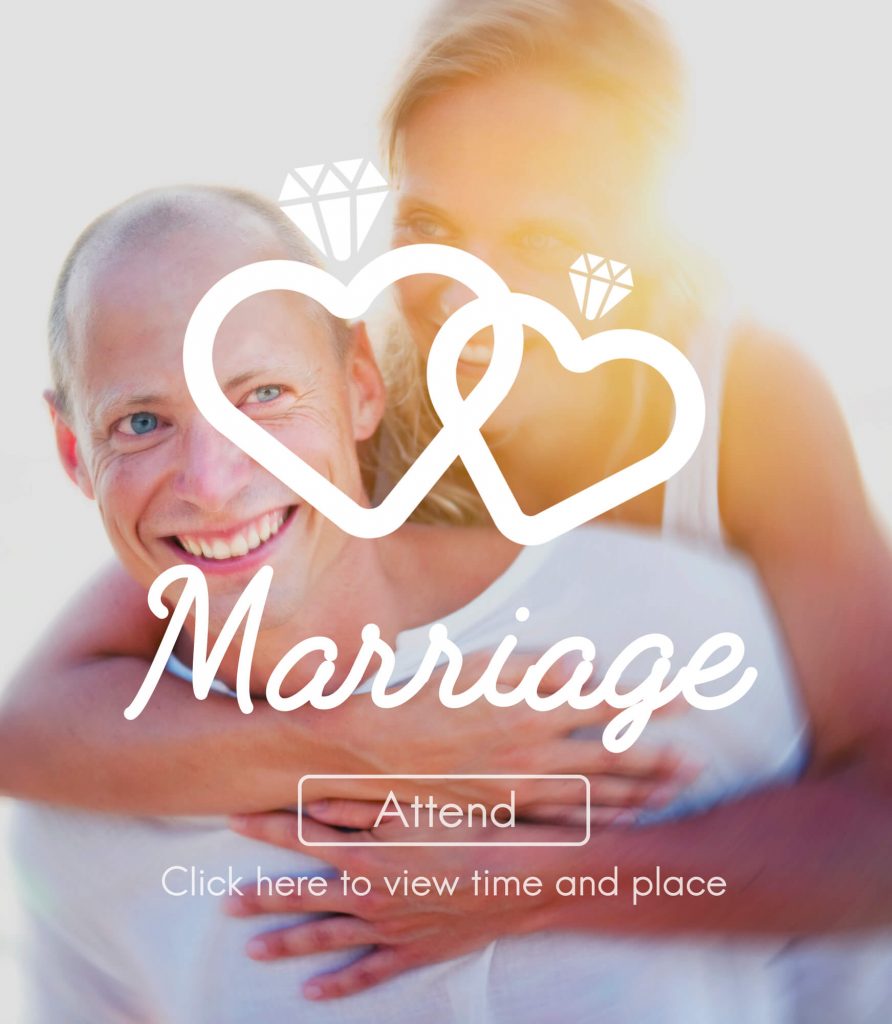 The bottom line is, there are many reasons to create a wedding website, so let's take a closer look at them.
Why do you need a wedding page on the internet?
The internet makes things easier - it's as simple as that. The same applies to wedding websites. It'll take you just a few hours to make a wedding website that will look great and contain all the relevant information, but the value you get is far more substantial than the time investment. Consider the following advantages:
With a personal wedding website, there's no need to send physical invitation letters. The procedure itself might take a lot of time and turn out quite exhausting, especially if some of your guests live abroad. Emailing everybody might be a chore too. A wedding website, on the other hand, can optimize your efforts and save a lot of time.
Wedding websites make RSVPs easy. This means your guests can respond to your invitation in a more convenient way, just as soon as they receive it. At the same time, you benefit from accepting replies in one place.
Wedding websites keep your guests informed. There's no need to get in touch with every person who's invited for the celebration each time there's a change in the schedule or something new on the agenda. You can just update the information on the website!
Wedding websites increase engagement. If you create a marriage site with vivid pictures and interesting romantic stories to enjoy, your guests will catch the right vibe and be more excited about the upcoming event.
Your wedding website remains useful even after the celebration. There's no need to give up on your website as soon as the party is over. You can use it later as a digital photo album or keep it as a memento of your Big Day. Moreover, your guests will surely want to see your photos and videos when the fun part is over. Just upload them to your site, and everybody who attended your wedding will be able to see them at any time.
How to create a wedding website
There's no point in hiring a professional programmer only to create a matrimonial website as there is a more affordable and convenient option - a wedding website builder like Ning. If you don't know how to make a wedding website on your own, Ning is your go-to solution.
It is an easy-to-use online platform that offers plenty of tools and features allowing you to:
Create a wedding invitation website;
Create a wedding RSVP website;
Create a destination wedding website;
Create a wedding planning website;
Create an online wedding photo album.
Ning is designed specifically for casual users possessing no skills at coding or web design. It means you can create your own wedding invitations site in a matter of hours and with minimum efforts. But what's the recipe for the best wedding website?
What makes the best wedding invitation website?
To create a wedding website, you will have to take care of several aspects that will make it both useful and enjoyable. Luckily, Ning has everything you need to embody any of your wedding website ideas!
Get a proper domain name
You will need a nice and recognizable domain name to start your wedding website. Consider a combination of your own and your partner's names, e.g. "jamesandlisa", and adding the word "wedding". You can also opt for some general topic-related phrases, something like "my wedding online" or "my wedding website" (without spaces), in case they haven't been taken yet.
Building your site on Ning, you don't have to purchase a domain name from a registrar. A native ".ning.com" domain is already included in your subscription plan. Although, if you prefer a custom domain (.com, for example), you can buy it and use with your Ning website freely.
Customize your wedding website design
Of course, you want your wedding website to look just as perfect as the wedding ceremony itself! That's why Ning made sure that you can personalize the design of your site according to your tastes and aesthetic preferences.
First, you'll need a wedding website template. You can choose one that fits your artistic vision from Ning's extensive collection. For further customization, use Design Studio and modify the visual appearance of your website in detail. You are free to change a background image, fonts, page layouts, color schemes, the design of buttons, etc.
Make a nice story out of it
Why not turn your wedding website into a beautiful and romantic story!
Create a captivating Homepage with vivid welcoming images and an eloquent announcement of your wedding; don't forget to mention the date and place - for example, in the header or footer where it will remain in sight all the time.
Make an "Our Story" page and tell how you met each other, what special moments you shared together, how your lives changed in the relationship - your guests would love to know a couple of intimate details.
Start a blog few weeks prior to the Big Day; you can write daily blog posts describing how the preparations are going and what your guests can expect from the upcoming celebration.
Create a photo gallery
Needless to say, photos are a centerpiece of a wedding site. Upload some quality pictures where you and your best half are having the best time of your lives or share the photos made in a studio for the event.
Provide all the important information
Your wedding website is not only meant to invoke romantic sentiments, but also provide guests with all the details about the event. So make sure you specified the location of the ceremony, reception, accommodation, etc. Give the necessary directions and include a Google map to make things easier for your guests.
Also, consider making an FAQ page where you can answer some typical questions your guests might have.
Help your guests to make you a gift
Ning offers you an opportunity to accept gifts from anyone who comes to your site. Thanks to a Donations feature, your friends and relatives can easily send you money for a honeymoon or other useful things you'll need in your married life.
Make it easy to contact you
One of the most outstanding advantages of the Ning platform is that it makes communication incredibly easy. You can talk with your guests and contractors using an embedded chat, send private and group messages, start forums to discuss relevant issues, initiate polls to obtain feedback, broadcast your emails to keep everybody updated, etc. You can also request an RSVP to know who's going to attend the event.
Want more people to know about your wedding and the website you've created? Integrate it with your social media accounts and reach a wider audience! Use your wedding website to keep in touch with both guests and people in charge of preparations! Set up separate member groups for friends, relatives, contractors, etc., create events and group chats. Making wedding arrangements with Ning is easier than ever before.
Being one of the best wedding website builders out there, Ning provides you with everything you need to follow the suggestions offered above. Besides, there's much more for you to explore. So go on and make your wedding even more special - create a wedding website together with Ning.